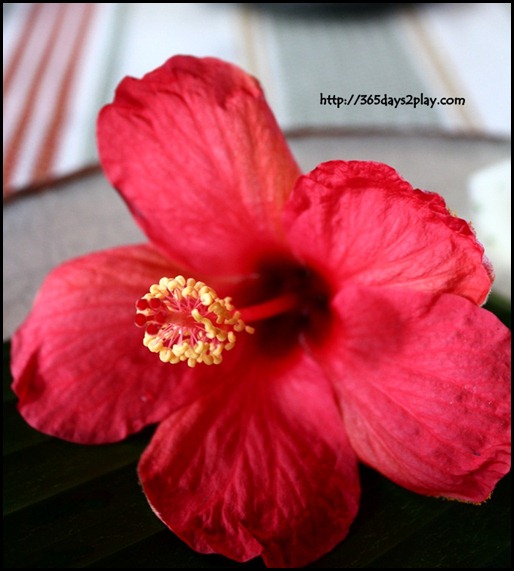 Lunch at Bulau Bulau Aboriginal Village was a really enjoyable affair. It was everything a good meal should be. Delicious, organic, not overly complicated food, plated beautifully and enjoyed in a picturesque environment. It was certainly worth the long journey to Yilan and a 4 wheel drive up the mountain to be able to partake in this wonderful meal.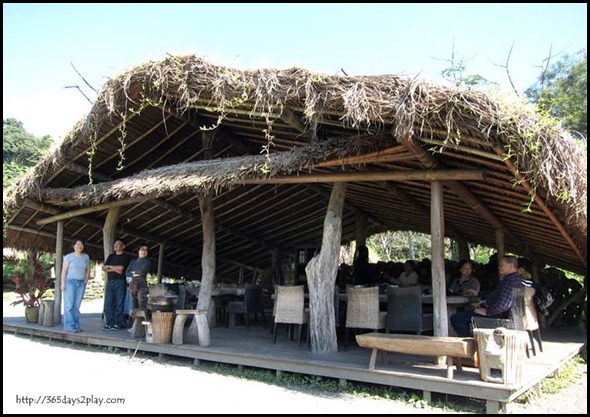 This is sort of like the main hall to gather and have lunch. Lunch comprised of many rounds of small dishes, just the way I love to enjoy my meal!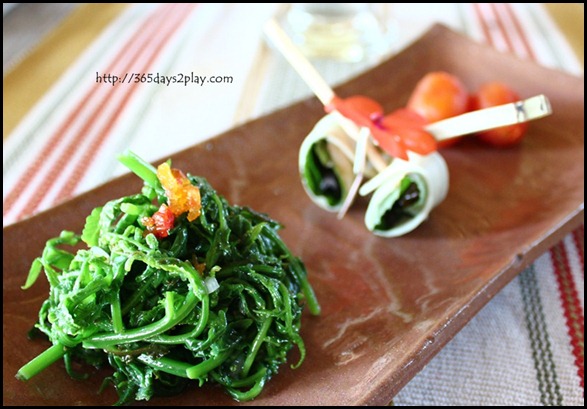 Escargots wrapped in ginger slices
Almost all the dishes served at Bulau Bulau are organic and grown on site, except for some items which are not possible to grow in Taiwan. I just find it so amazing that simple, natural ingredients can be presented in such an appetising way. The dishes will not look out of place in a fine dining restaurant but if you scrutinise closely, the ingredients used are all very down to earth! Even the escargots!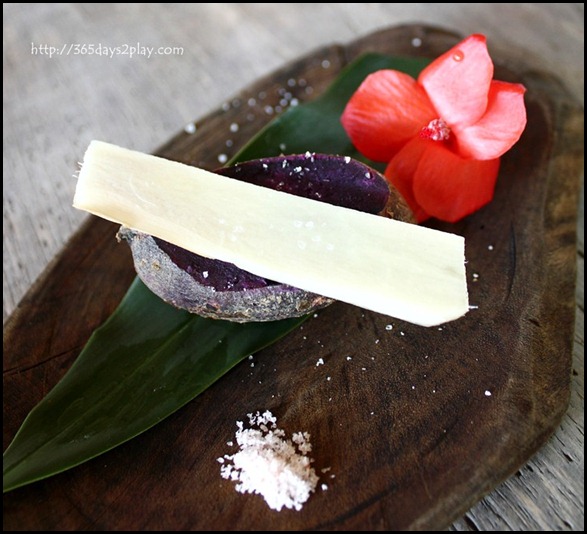 Purple yam with ginger slice and sea salt
We were told that rich Taiwanese businessmen love to eat yams with ginger slices to ward off all forms of cancer. We all know that ginger is good for health, but some people find it too strong tasting.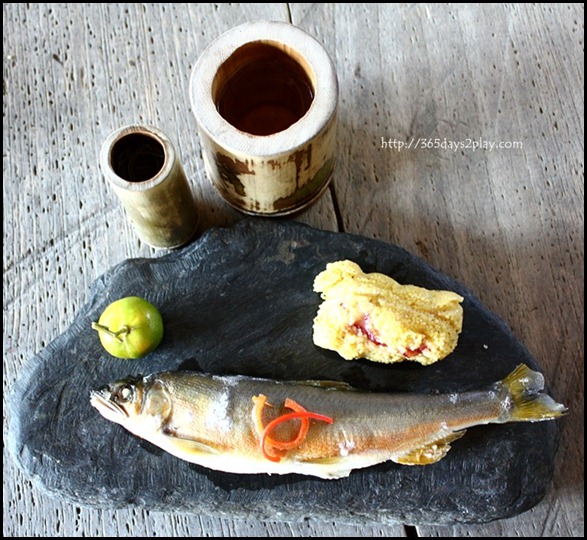 The fish was one of the items not reared at the village. Simply steamed, with just a little bit of salt, I found it really appetising. The glutinous millet rice dumpling on the side was also fantastic. It's not as sticky as the glutinous rice that we are used to in Singapore, which is good for the stomach.