After our sumptuous dinner at Oasia's Function room, courtesy of Kitchen Language, we got to have a sneak peek at the various rooms in the hotel. Oasia Hotel is one of the hotels owned by Far East Hospitality, which is a subsidiary of Far East Organization.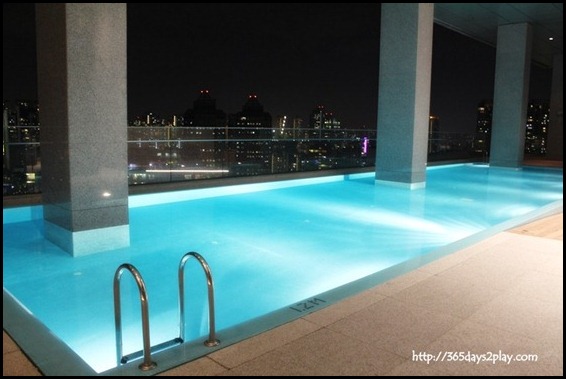 Starting with the Club Lounge pool. No need to crowd at the Marina Bay Sands SkyPark. Oasia Hotel also boasts one of Singapore's pools with a view. I believe this pool even won an award from Trip Advisor.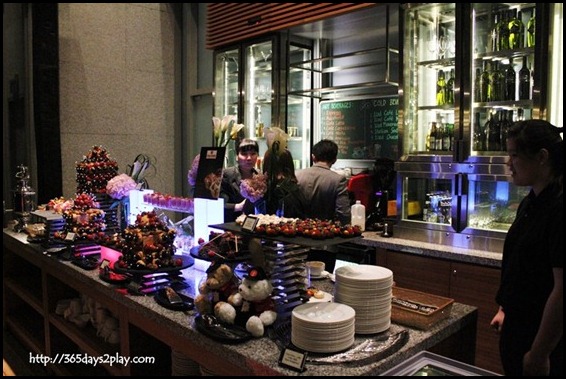 The Club Lounge itself. Of course only open to those on the Club Suite level.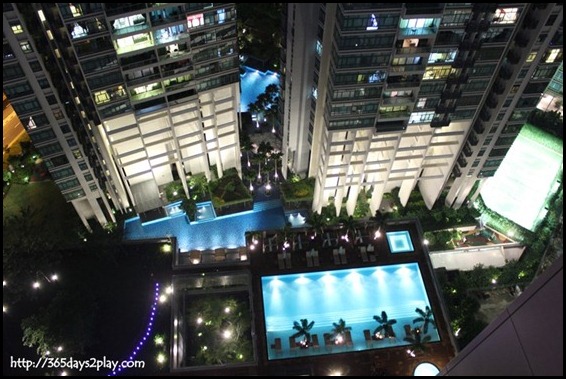 This is the view of the "normal guests" pool from the Club Lounge. Actually doesn't look too bad right? There is another pool towards the left, but that's the pool for the condo opposite Oasia Hotel, so don't be mistaken.
Check out the pictures of Oasia Hotel Rooms