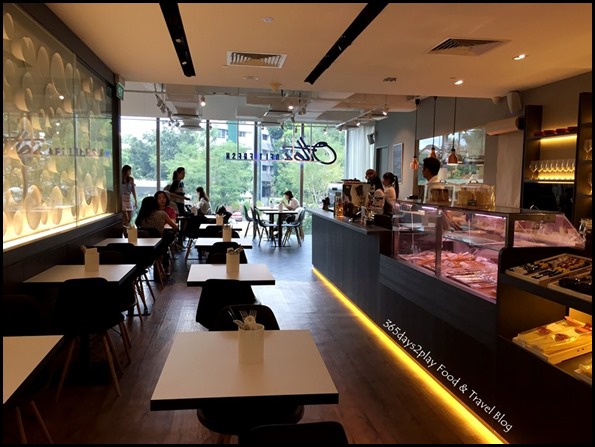 Otto's Deli Fresh
Yesterday, Straits Times gave Otto's Deli Fresh at the recently opened Raffles Holland Village a glowing review. I wouldn't be surprised, because when I was there a couple of weeks back, I really loved the Eggs Benedict that I had. In fact there were quite a number of dishes that sounded really interesting and I would have liked to try such as the Norwegian Salmon Cappelini, Braised Beef Cheeks and Wagyu Beef Rump.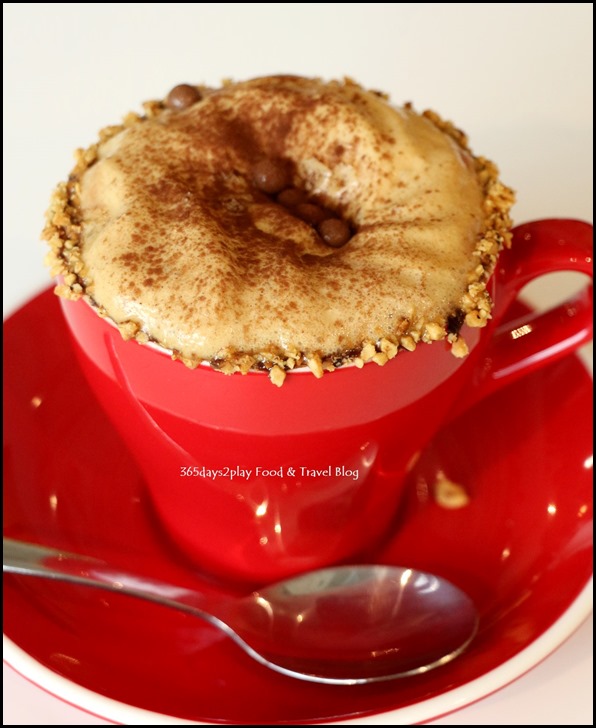 Valrhona Hot Chocolate $9.50 with sea salt, crunchy pearls, hazelnut cream espuma
Actually, what first brought my attention to Otto's Deli Fresh was their Valrhona Hot Chocolate drink, which I chanced upon on Instagram. It looked so decadently good, and festive in the striking red cup that I just had to make a trip to Holland Village. And the perfect opportunity came up after my good friend gave birth at NUH. Lunch at Otto's, followed by a visit to see the newly minted little one. Would have tarpowed a cup for her too because we had actually planned to visit Otto together but she popped early. But alas, post-pregnancy confinement rules are complicated, and she was worried that hot chocolate might not be allowed.