RIZU is an intimate and contemporary Japanese restaurant that recently opened in the Duxton Hill enclave back in September. The restaurant seats 38 and is well known for its vibrant rolls and sashimi. I'll be upfront, the prices are not cheap here, but you are offered exemplary service and quality of food that would befit the pricing.
If you are looking for a Japanese restaurant suitable to celebrate a special occasion, RIZU would be a good recommendation. They also have Omakase set menus, which allow you to "leave it to the chef" to curate a meal with the best ingredients of the day. And to really live it up, go for the wine/sake pairing as well. Diners during the month of December will also be able to be gifted a complimentary bottle of Champagne to all groups of four that are partaking in the festive Omakase menu.
Recently, I had the luxury to check out the Omakase set, and I must say almost every single dish was a winner. Each dish had been thoughtfully crafted by Head Chef Noboru Shimohigashi, which is evident in both plating and taste. Chef Nobru has over a decade of experience working in restaurants such as the Michelin-starred Ryuzu in Japan and Beni in Singapore. Scroll down to read my tasting notes for the Omakase set that I tried several weeks ago.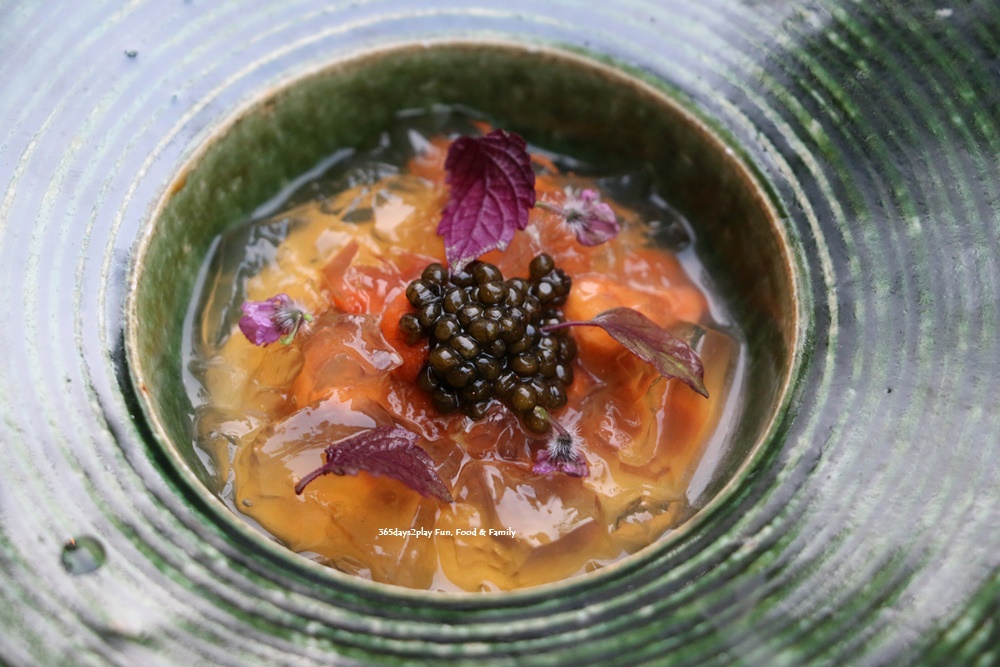 Appetiser of Cauliflower Puree, Caviar, Sea Urchin