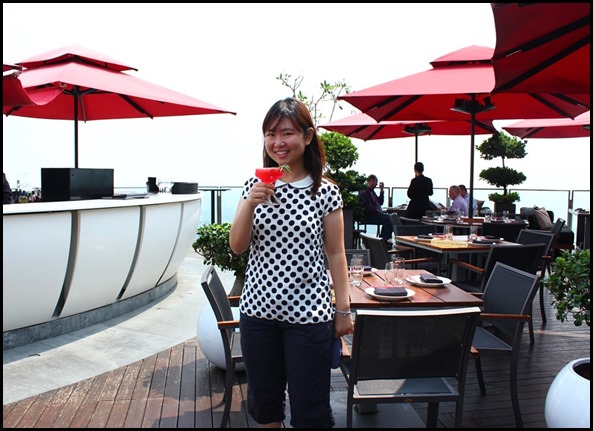 Are you looking for a brunch location with a difference? How about having brunch at one of the highest spots possible in Singapore, and having it in style? Ku De Ta's modern Asian brunch moves away from conventional eggs, sausages and baked beans to feature an assortment of fresh sashimi and Asian breakfast favourites inspired by the Singaporean and Japanese palate.
I had the opportunity to partake in Ku De Ta's gastronomic brunch a couple of weeks back. I have one word of advice, come HUNGRY. As it's Asian styled, appetisers will be served sharing style. Portions below are for three pax.
Edamame with Maldon salt
Healthy start to the brunch. And the Maldon salt, there is salt, and there is Maldon salt. These salt flakes are less bitter than the usual iodized granular types that we are so used to.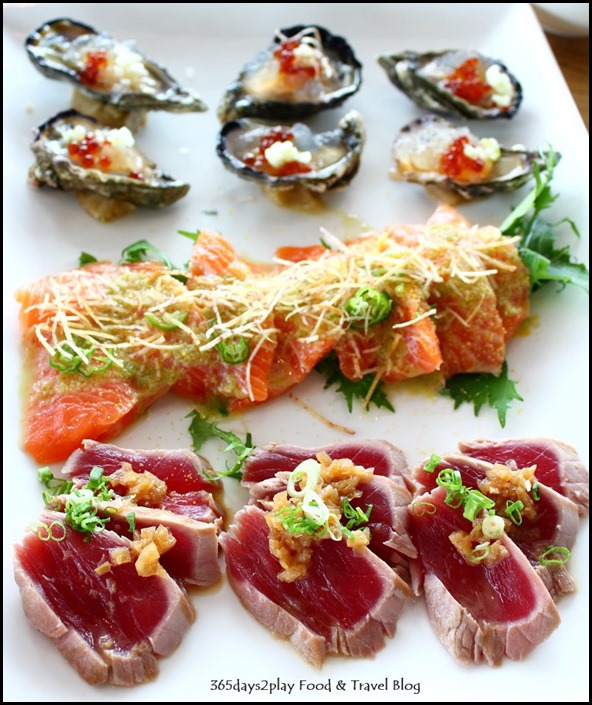 Oysters on Ice, Salmon Sashimi, Tuna Tataki
Sashimi and oysters to further whet the appetite. As you can probably tell from the photos, these were exceedingly fresh tasting and delicious with the condiments. The tuna tataki had onion ponzu and spring onions on top while the salmon sashimi had a shishito, mizuna and uni powder dressing.