Ever since my honeymoon in France where I was pampered to bits staying in 5 star luxury hotels, I've found myself wanting to replicate the experience again when I was looking for accommodations for my trip to Nelson, New Zealand. The inevitable question, do I go for a cheap motel lodge in the heart of Nelson city, or do I splash out on a luxury B&B with great views but located in a more idyllic and further away spot?
I searched through a great number of hotels in Nelson, but the website that I kept going back to was Almyra Waterfront Lodge. It was really love at first sight looking at the pictures of the property. Almyra Waterfront Lodge is perched on a slight hill, overlooking the Kina Estuary and Mount Arthur Ranges in the distance. Imagine, waking up to such views, while sipping coffee and having breakfast?
Well, to cut the long story short, book with Almyra Waterfront Lodge we did. It cost about NZ$400 for our room which was the Tasman Suite, for the 2nd week of December. We had to change our itinerary a little, cutting short the time spent in Marlborough and making full use of our location north of Nelson by visiting the Abel Tasman National Park as well as the small towns of Motueka and Mapua.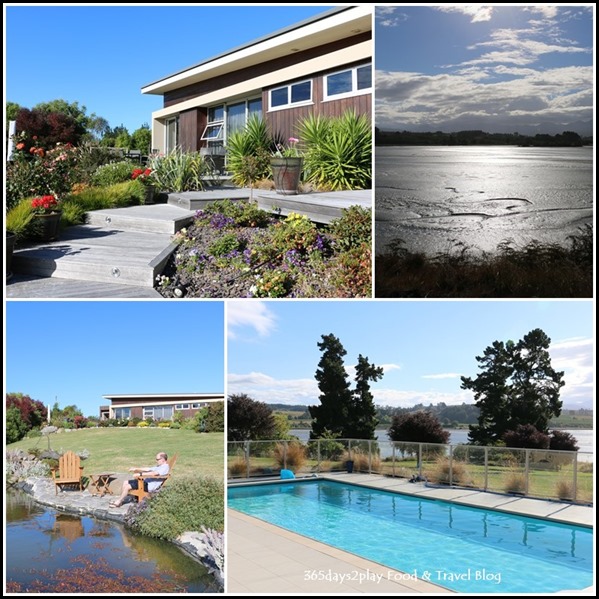 It's a pity we were out for the greater part of the day for the 2 days that we were at Almyra. Otherwise, I would loved to have enjoyed the grounds a little more. There is tiny pond which Almyra has installed. It's a nice spot to have afternoon tea or just relax as demonstrated by the Partner above.