Hey everybody! I'm typing this while flying 10 thousand metres over the Middle East as we speak (although you'll only read it after I've arrived in Singapore)!  I hope you've been following me on Twitter and Instagram while I've been away. I've just returned back from my honeymoon to Luxembourg, Germany and France with the Partner and I'm raring to tell you all about it. It's going to be a colossal amount of writing that I will be doing in the upcoming days so I hope you will come back to read all about it!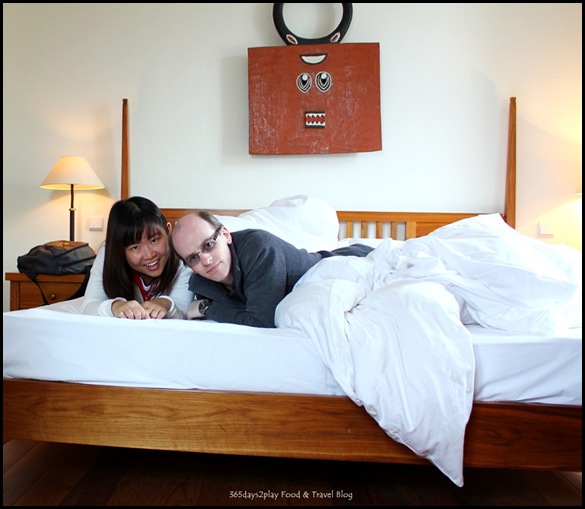 Kloster Hornbach in Germany
The trip was a total of 14 days, with 2 days spent in Luxembourg, 1 day in Germany and the rest in France! However, because we spent quite a lot of our time in the Alsace region, I would say that for the bulk of our holiday, we were viewing German style architecture rather than French! How's that for a holiday, killing 2 birds with 1 stone? The linguistic skills of the Europeans amaze me no end. The people of Luxembourg are required to study 3 languages in school (French, German and Luxemborgish) and while in the Alsace region, most signs are in German as well as French. Thanks to the Partner who is a walking history book, I had a crash course on why the situation is such.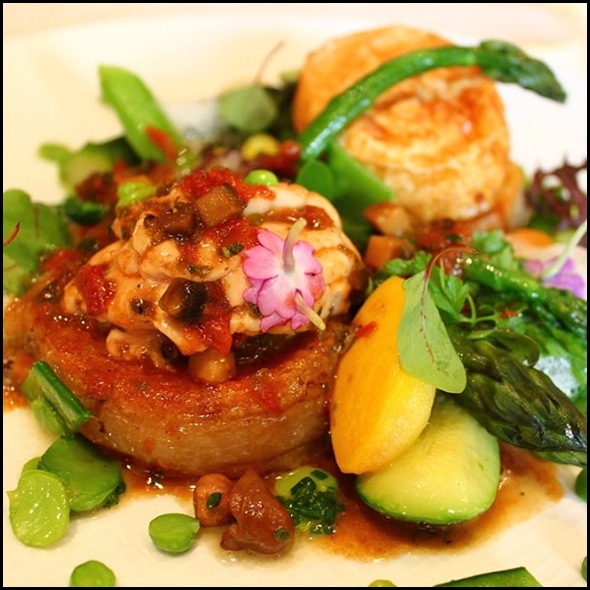 Calf's head at Four Seasons Hotel Le Cinq Restaurant
This was a very well rounded holiday for us. We had luxurious hotel stays, we had stylish city bits, with the mandatory museum visits. We also had the country bits, where I cycled through a vineyard for the 1st time in my life. Visited a castle high on a hill (amongst several other castles we visited too), visited Versailles, the most opulent palace in France. Food wise, we savoured fine dining dinners as well as gorged on great food served up at affordable French cafes. For this, I have to thank the generosity of Small Luxury Hotels of the World (SLH) who kindly sponsored my hotel stays and dinners in Luxembourg and the French countryside, and Citadines of the Ascott Group and Hotel Tremoille for my stay in Paris. A shout out too to Four Seasons Paris who gave me the opportunity to experience fine dining in a palatial looking 5 star hotel.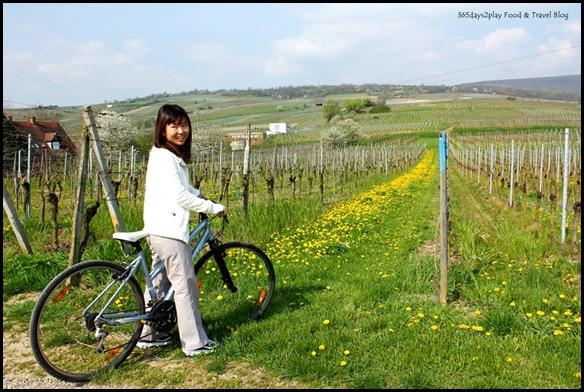 Cycling in the vineyard next to our Chateau D'Isenbourg
In terms of transportation, we traversed the country by train as well as by driving a rented car on the right (wrong) side of the road. We slogged it out using the Metro system in Paris. We did it all! It was the most amazing holiday I have had and I can't wait to tell you all about it!
Here's a quick summary of where we were on each of the days

Day 1 – 2 : Luxembourg – The Albert Premier (SLH)
Day 3 : Strasbourg, France – Château de I'Ile (SLH)
Day 4 : Hornbach, Germany – Kloster Hornbach (SLH)
Day 5 : Rouffach, Alsace – Château D'Isenbourg (SLH)
Day 6 : Colmar, Alsace – Hostellerie Marechal (SLH)
Day 7 – 8 : Burgundy – Château de Gilly (SLH)
Day 9 : Lyon – Cour des Loges (SLH)
Day 10 : Paris – Citadines Suites Louvre Paris
Day 11 : Paris – Hôtel Le Bellechasse (SLH)
Day 12 – 13 : Paris – Hôtel de La Trémoille
I will be covering each and every single one of these hotels as well as things to do around the area. Watch this space!
No Comments »