Secret Harbour in Western Australia is pretty off the beaten track to a foreign tourist. We only knew of its existence because we were heading down to Margaret River from Perth, and we wanted to spend some time playing golf without having to make a huge detour. We read on the Internet about a nice place called Secret Harbour Golfer's Lodge and Golf Resort, which was why we ended up in Secret Harbour.
We had a smashing time playing golf, of which I will post about at a later date because it's dinner I want to talk about for this post. We drove back into the town centre to see if the supermarket might be open. Of course it wasn't, because this is Australia. However, in order to drive back out, we somehow ended up around the back of the Supermarket. That's when we saw this bar looking place with reddish lights calling out to us. It seemed so strange that such a cool and stylish place would exist here in such a location, when all of its neighbouring shops looked plain functional only.
Whistling Kite turned out to serve restaurant food in addition to having a bar. The facade and even the seating area makes Whistling Kite look like a really expensive restaurant, but we were really chuffed to find that the prices were really reasonable. Click here to see Whistling Kite's menu. The prices range from about AUD$20-AUD$30 for mains.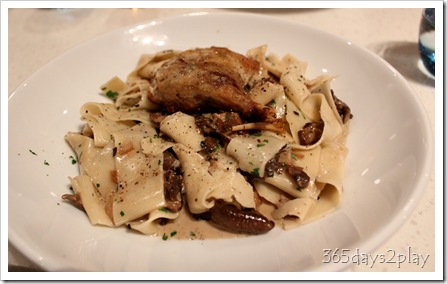 The Partner had the Parpardelle in duck confit and mushroom ragout.  We liked it that the dish came with a portion of roasted duck. A lot of places don't do that and sometimes the slivers of duck get lost in the plate of pasta. The pasta itself was also very tasty and done just right.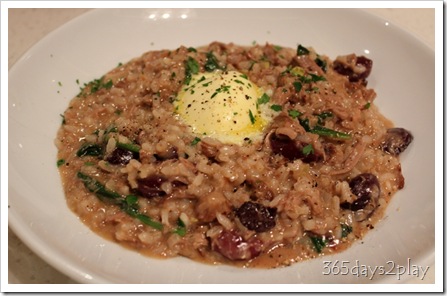 I ordered the risotto with parma ham and olives. This was really so so good, especially on a cold night. The risotto absorbed the flavours of the meat and paired really well with the olives. The olives provided a nice tangy taste in addition to crunch to the risotto. I need to find a restaurant in Singapore that does risotto like this!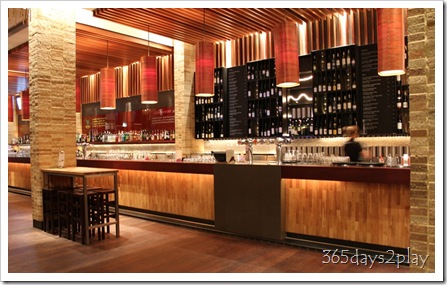 The bar area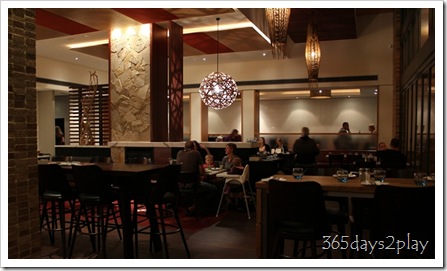 There is a little fireplace around the whitish pillar on the left of the photo. For someone who lives in the tropics, I am always mesmerised when I see one.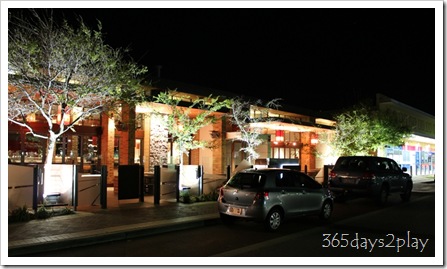 The outside of Whistling Kite. Do check out the directions to Whistling Kite at Secret Harbour if you've never been there before. It's not far from the main road but you are likely to miss it unless you get lost, in which case you might actually find it! It seems the locals all know about this place and have good reviews on it. Whistling Kite's Facebook has 400 fans even though Whistling Kite has just celebrated it's 1st birthday. Perhaps it's one of the very few cool and modern looking restaurants around this area. 
For more reviews on what to do in Western Australia, click on the "Travel" button at the top of the page.
Whistling Kite
7 Oasis Drive, Secret Harbour
Western Australia 6173
Open daily 11am to late
Sunday breakfast 8.30am
Phone: 08 9523 4499
Fax: 08 9523 4022
Email: info@whistlingkite.com.au
http://www.whistlingkite.com.au