One of my must see places whenever I go to New Zealand is the Shakespear Regional Park. Shakespear Regional Park is located on the scenic Whangaparaoa Peninsula, which is a 40 minute drive from Auckland City.
There's so much to see and do here! A lot of locals come here to spend an entire day picnicking and swimming in the calm seas. You can also pick cockles to bring home to cook. You can even stroll up the hills to enjoy the panoramic views of the Hauraki Gulf. On a clear day, Auckland City with its Sky Tower can even be seen. The most amazing thing is that sheep and cows live on the slopes of the hill! If the cows and sheep like you, they will even let you stroll amongst them. Just watch out for the natural fertilizer they have generously showered upon the grass.
Park entry is totally free. If you're visiting the North Island and planning a day trip out of Auckland, going to Whangaparaoa Peninsula Shakespear Regional Park would be an excellent move.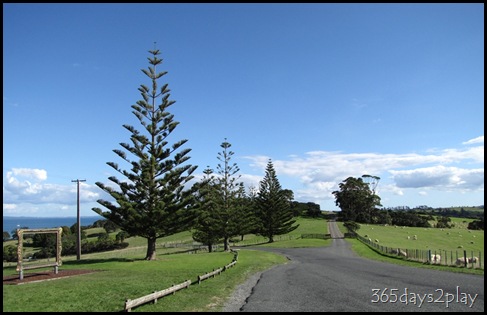 I just love blue sky photos. The pine trees look really pretty too. Did you notice something funny at the bottom left of the picture?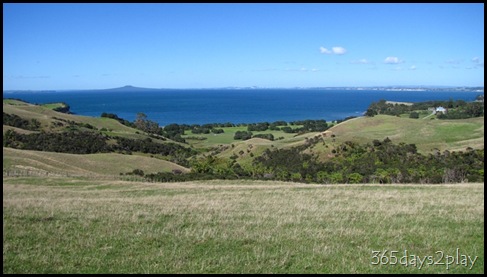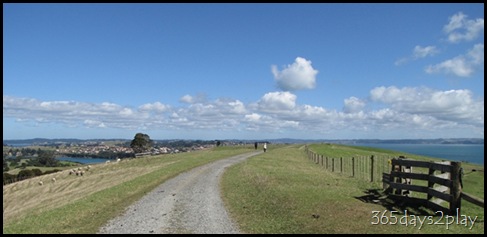 Views from the top of Shakespear Regional Park.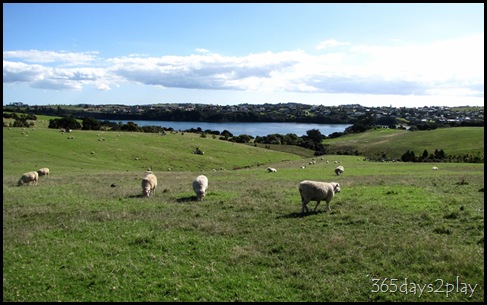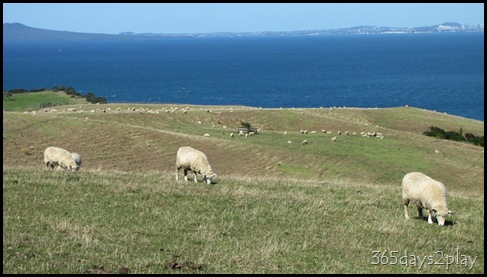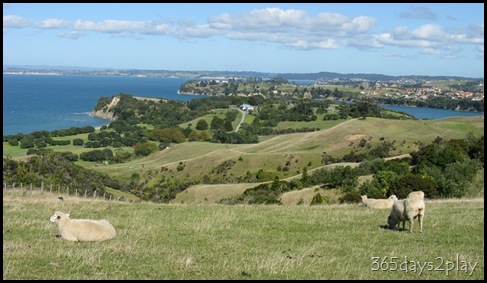 You can walk amongst the sheep if you're not scared, or if the sheep are not scared of you.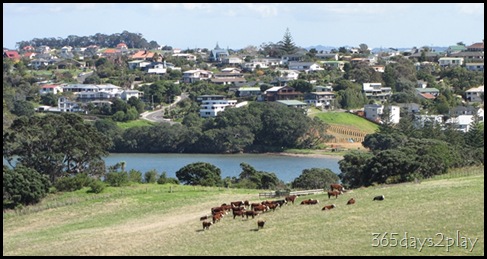 These don't look too nasty actually…
So if you want to know what to do when you're in Auckland, come to Shakespear.