We stayed at the Ika Riverside Lodge in Turangi, enroute to the Tongariro Area. It is a beautiful little lodge. We had an adjoining cottage all to ourselves. The rooms and linen are befitting any top hotels I've been to. And the breakfast spread was a delight to wake up to. It really made my day. And guess what, we only paid $140 for 4 people when we were there in April 2 years ago!
Ika Riverside Lodge is located right next to the Tongariro River. The minute you step out of the lodge, you can hear the distinct sounds of water, although it can't be heard while in the lodge itself. The views are just fantastic. I can hardly imagine what it would be like to live here every single day amongst such beauty. Click here for my photos of the Tongariro River.
There's a lot of outdoor activities to do in the Turangi/Tongariro area, trout fishing being the most popular.  See this link for more details.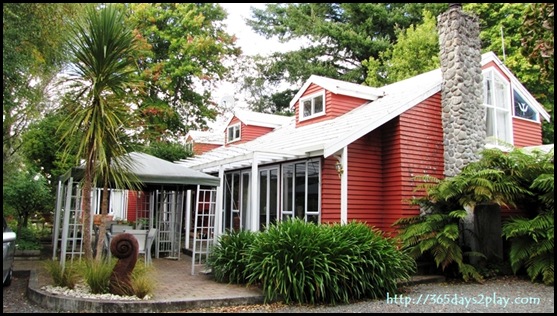 Several rooms here, we stayed at the Riverside Apartment
I love the pretty room! If you open the window, you can hear the river rushing by! And since there's a kitchen with cooking facilities, you can cook the fish you catch! You have to get a license to go trout fishing though.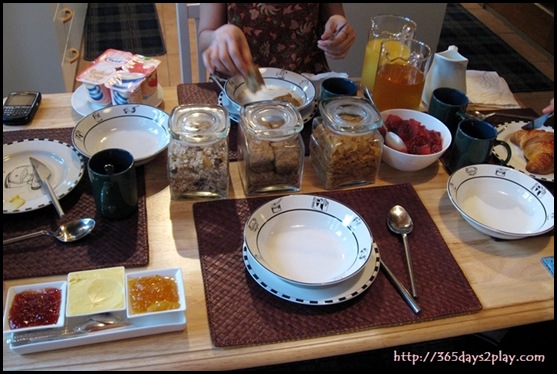 Cereal, croissants, bread basket, jams, fruit, yoghurt and fruit juice! There was enough food to pack and have for tea
Apple Tree and Lemon Tree
Ika is only 30 minutes away from both Taupo and the ski fields of Mount Ruapehu and the world famous Tongariro Crossing.
Click here for more posts on New Zealand
Ika Lodge
155 Taupahi Road
Turangi
New Zealand
Phone: +64 7 386-5538
E-mail: ikalodge@ika.co.nz