Today marks the final day of the Zespri 14-Day Daily Scoop of Amazing Challenge. In a way, I feel a little sad because it was fun to be part of this Kiwi Challenge. Eating fruits can sometimes be mundane, but when a prize's at stake, or simply when there's competition, things spice up don't they?
Never has eating Kiwifruit been so exciting for me until now. The Challenge has also opened my mind to various possibilities of incorporating the Kiwifruit in my diet. Although it's perfectly fine to slice open a Kiwi and devour the flesh straight, I now know how to use the Kiwi as a marinade for my steaks or as a salsa to accompany the steak. I also know how to make Kiwi Pavlova, the 1st time I've ever tried making a Pavlova!
But I think most important of all, the Challenge has reminded me to have health at the top of my mind. A Kiwifruit a day is now my mantra and if I don't, it just doesn't feel right!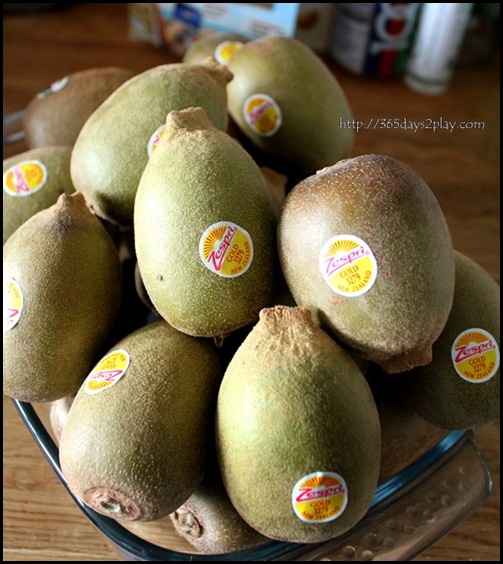 I will miss my little gold (and green) mine as the numbers dwindle…But I will feel happy knowing that they have been useful in nourishing me.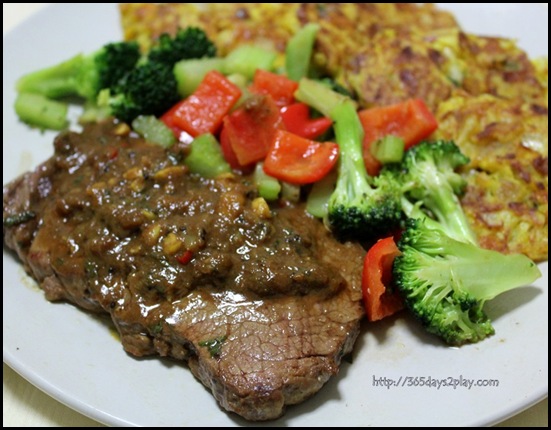 I shall end this post with a simple recipe for Super Tender Kiwi Marinated Steak. To make the marinade, all you need is the following ingredients:-