One thing's for certain, the Estate Restaurant at Hilton Singapore Orchard is very pretty. Couldn't stop taking photos when we were there to celebrate Charlotte's second birthday. We chose to visit Estate Restaurant because we had heard of its sumptuous spread, its pleasing ambience, and also it's one of the newer buffet restaurants in Singapore, having opened only in 2022.

View this post on Instagram
Fun fact: I was last at this space back in 2016, and before that, 2010. Back then it was still the Mandarin Orchard Hotel and the restaurant that stood were the Estate Restaurant now is was the Triple Three Restaurant,
Five reasons why you'll want to dine at the Estate Restaurant
1. Pretty and classy decor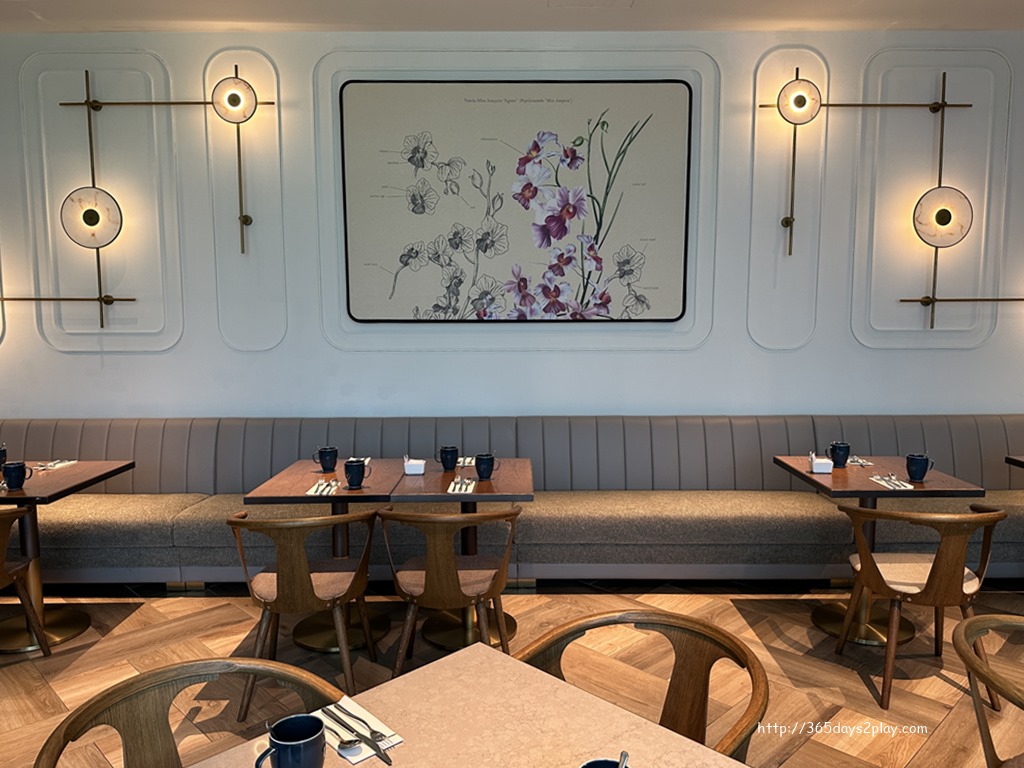 Posh and classy decor with a modern-colonial residential setting. The decor featuring botanical details pays homage to Orchard Road's history as a nutmeg and fruit plantation in its early days. If you are huge on ambience, you'll be glad to know it feels very nice to be seated in such pleasing surroundings.
2. Semi-private dining areas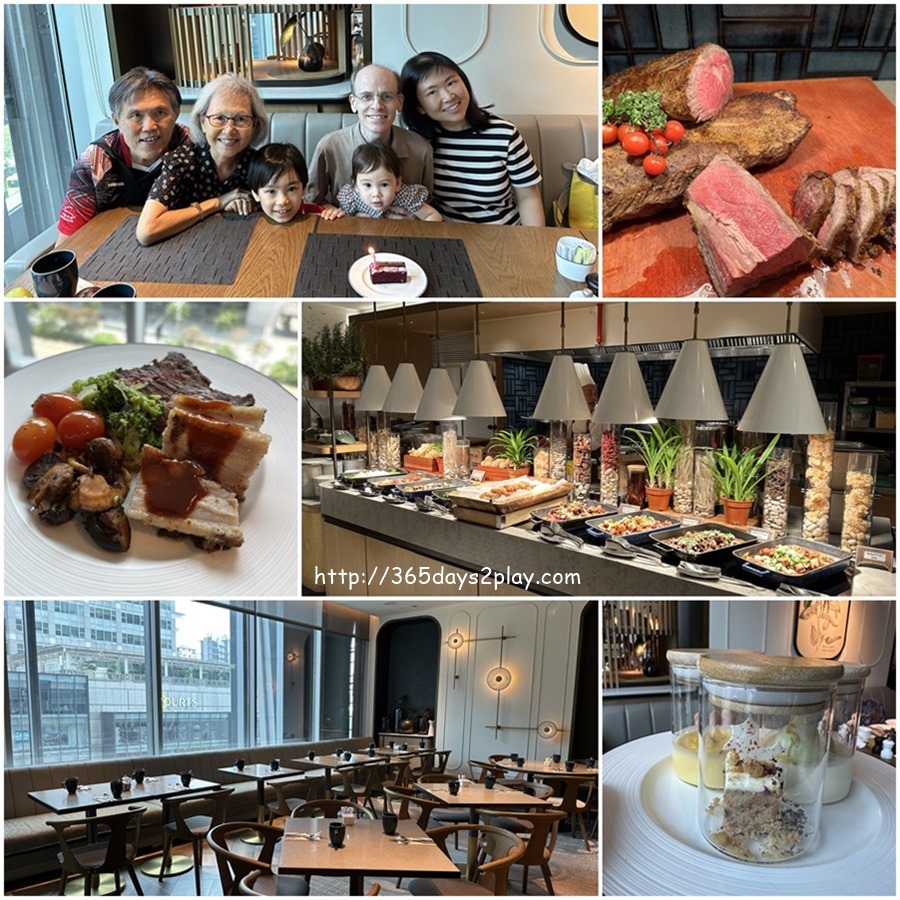 Many buffet restaurants are cavernous so as to fit more customers. As a result, the restaurant can feel cold and impersonal. The Estate Restaurant is the first restaurant I've seen thus far in Singapore that has semi-private dining areas. Instead of one huge restaurant where you can see from one end to the other, the Estate Restaurant is partitioned into sections.
It definitely feels more cosy and comfortable this way, especially if you like to sit with your back to a wall. Large groups can also be seated within the same section, making it feel like a private dining area without having to pay extra for it. Also it's easier to snag the tables with sofa seats.
3. Huge selection of hot dishes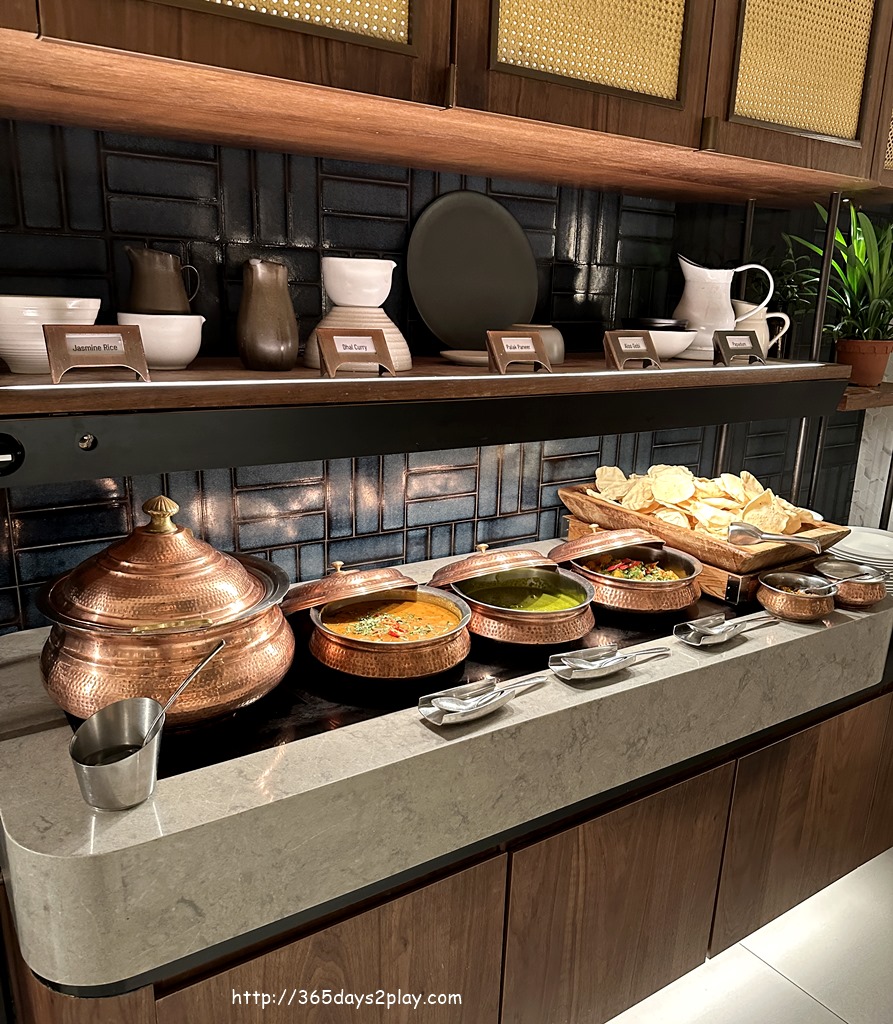 Estate Restaurant offers a huge selection of Indian dishes. The photo shows only 3 dishes, but there was more in the neighbouring section.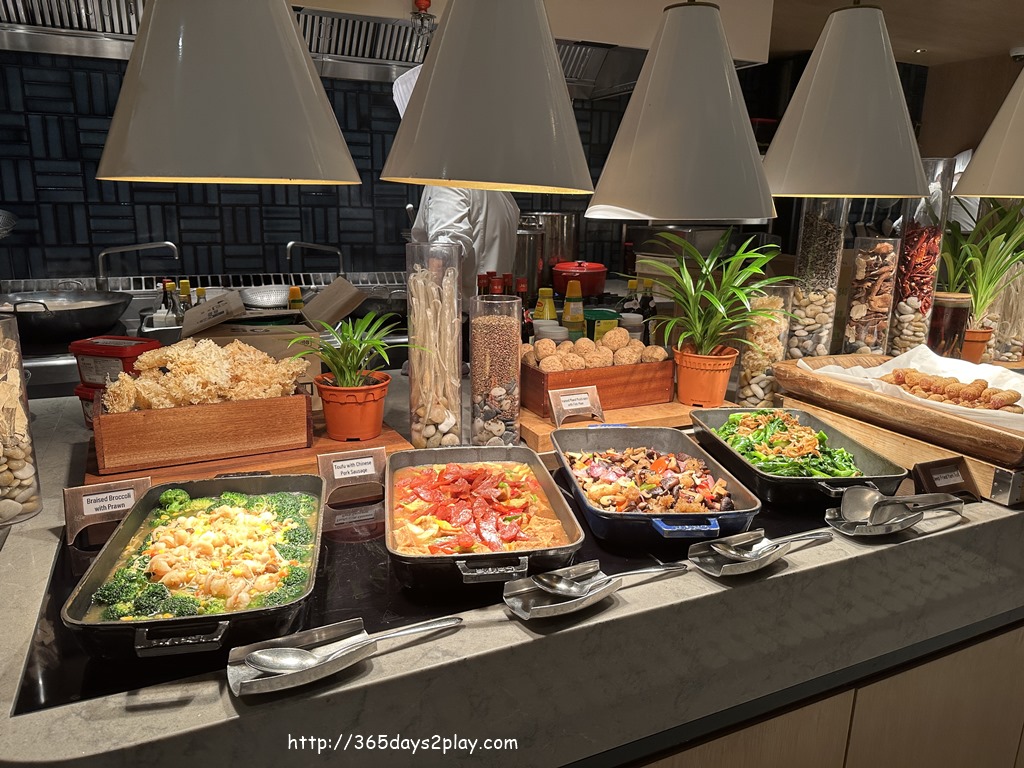 Similarly, there were quite a good selection of Chinese dishes, all presented in a very appetizing way. The first photo shows the entire hot Asian food (non-Indian) section.
4. The Carving Station is not to be missed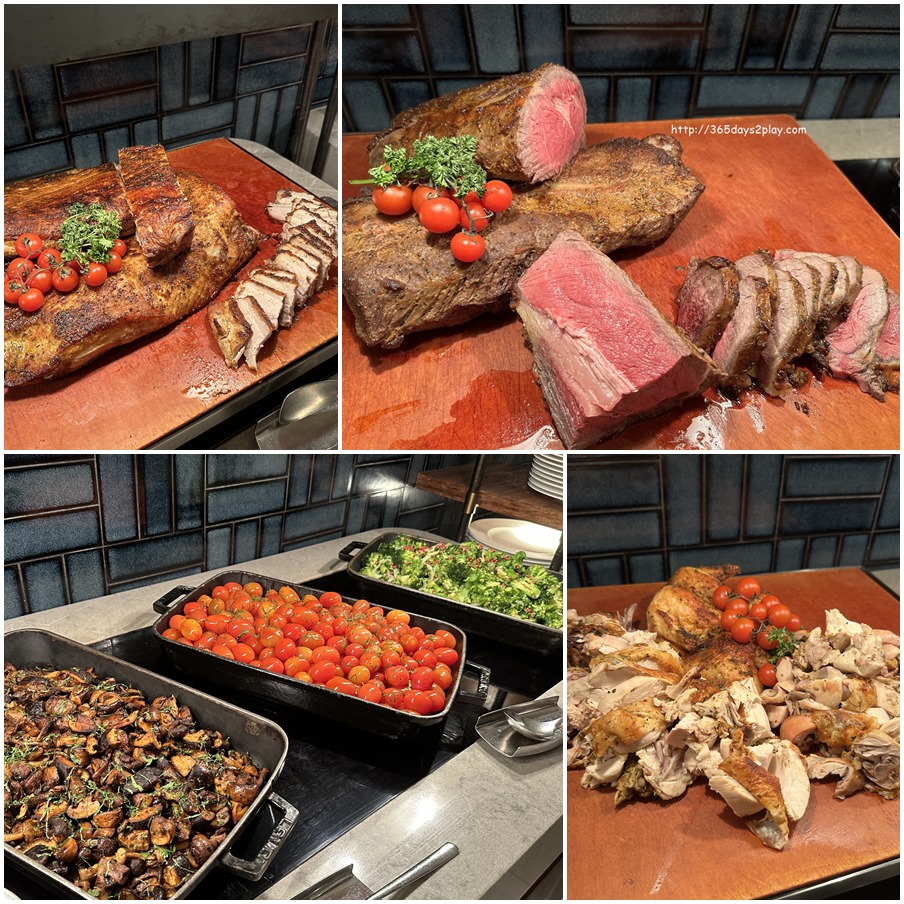 Many hotels only offer 1 or 2 meats at the carving station, perhaps more when it's a festive buffet. I was pleasantly surprised to 3 meats at the carving station. I especially loved the roast beef and the roast pork. I can't wait to see what the Christmas buffet menu looks like!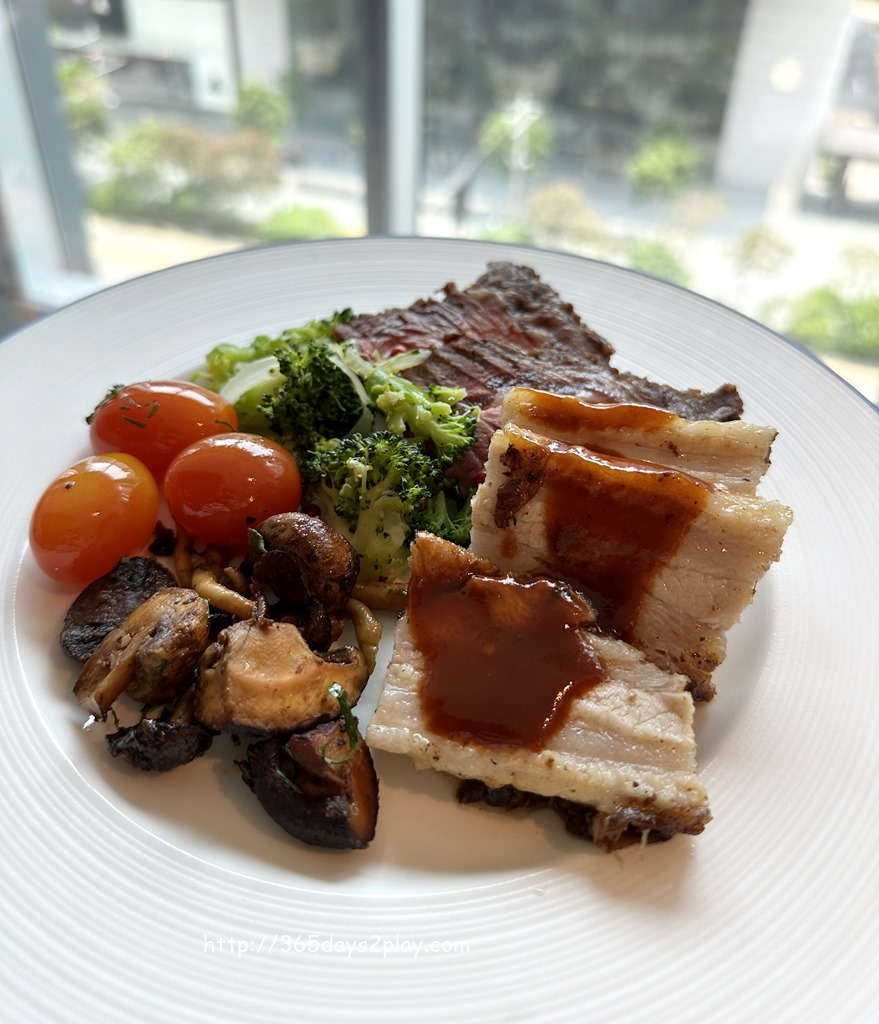 Look at the accompanying veggies. If you pile up your plate nicely, it would look like a proper main course from the ala-carte menu. Like so.
I don't have a separate photo for this but make sure you don't miss out (literally) on the Seafood section either. It's located at the furthest end of the restaurant, away from the main buffet line. I didn't even know about it until I saw someone's plate piled high with glistening prawns!
5. Free-flow Iconic Hilton Cheesecake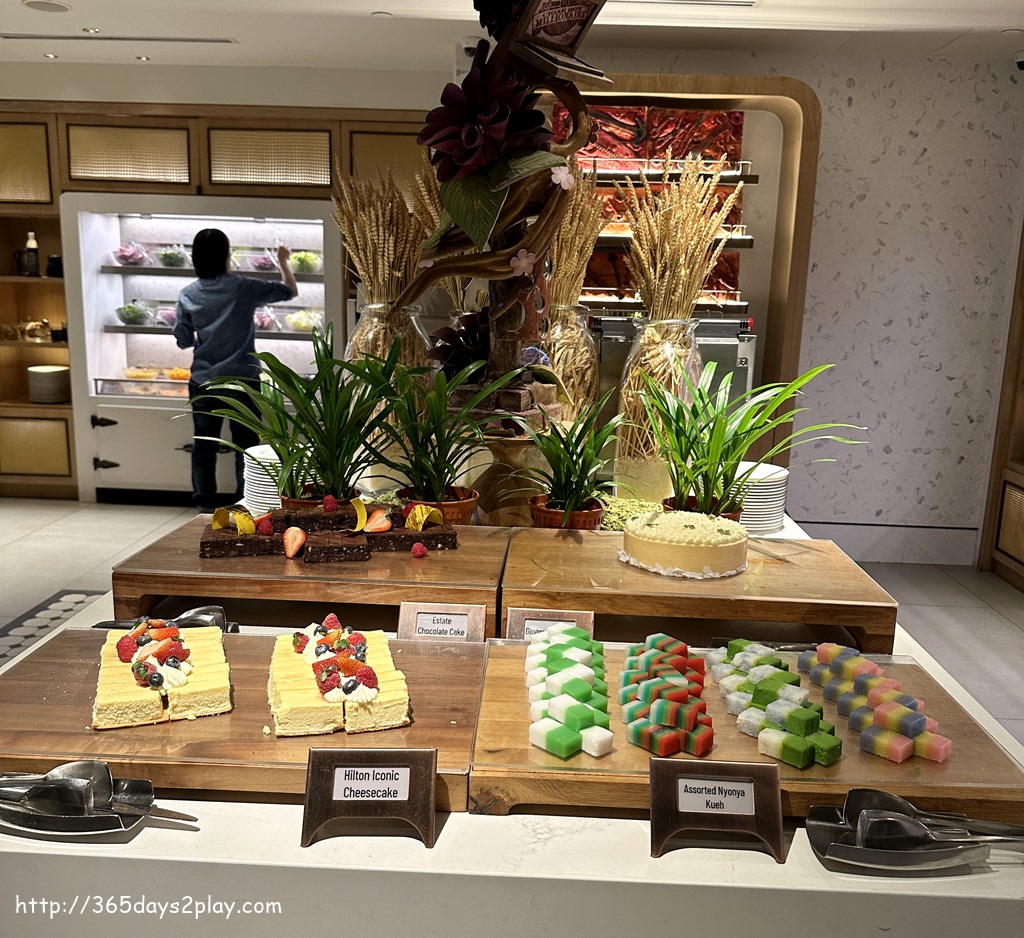 Free-flow Iconic Hilton Cheesecake – If you know, you know. This famous cheesecake has been around for decades, and if you love Hilton's cheesecake, or you are a cheesecake fan, you'll be happy to know that you can indulge in as many slices as you want.
Scroll down for more photos!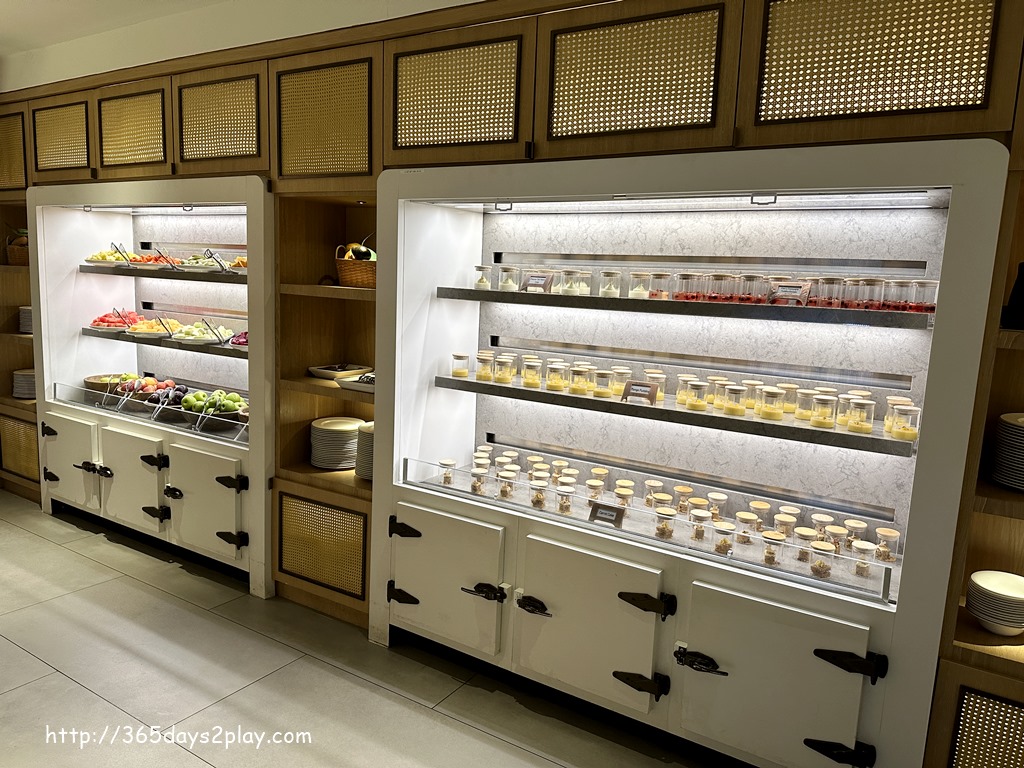 The fruit section on the left, and part of the dessert section on the right. Very extensive fruit selection, the most I have seen in a hotel buffet I think. And there's still a separate salad and cheese section! Conrad's Oscars Restaurant might possibly feature more, so I suppose this is a deliberate move for hotels under the Hilton brand.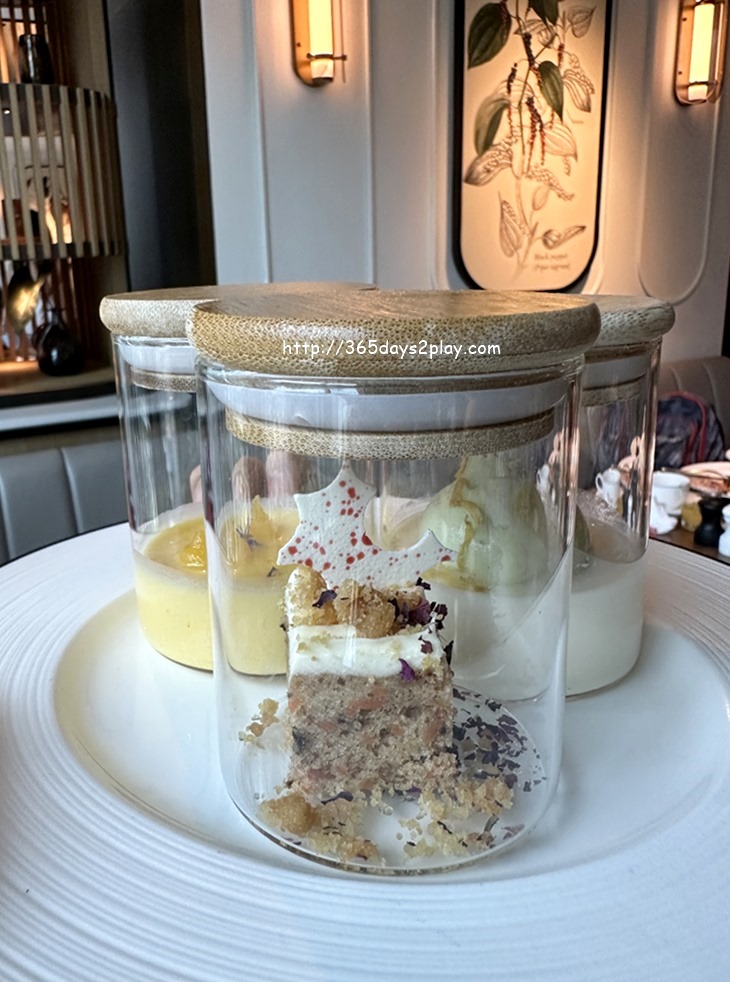 Very pretty dessert jars. Not the easiest to eat out of because they are rather deep, but very pretty. It was a bit disappointing there were not more cakes and tarts on offer. Everyone likes to see luscious cakes on display, it just looks a bit underwhelming here.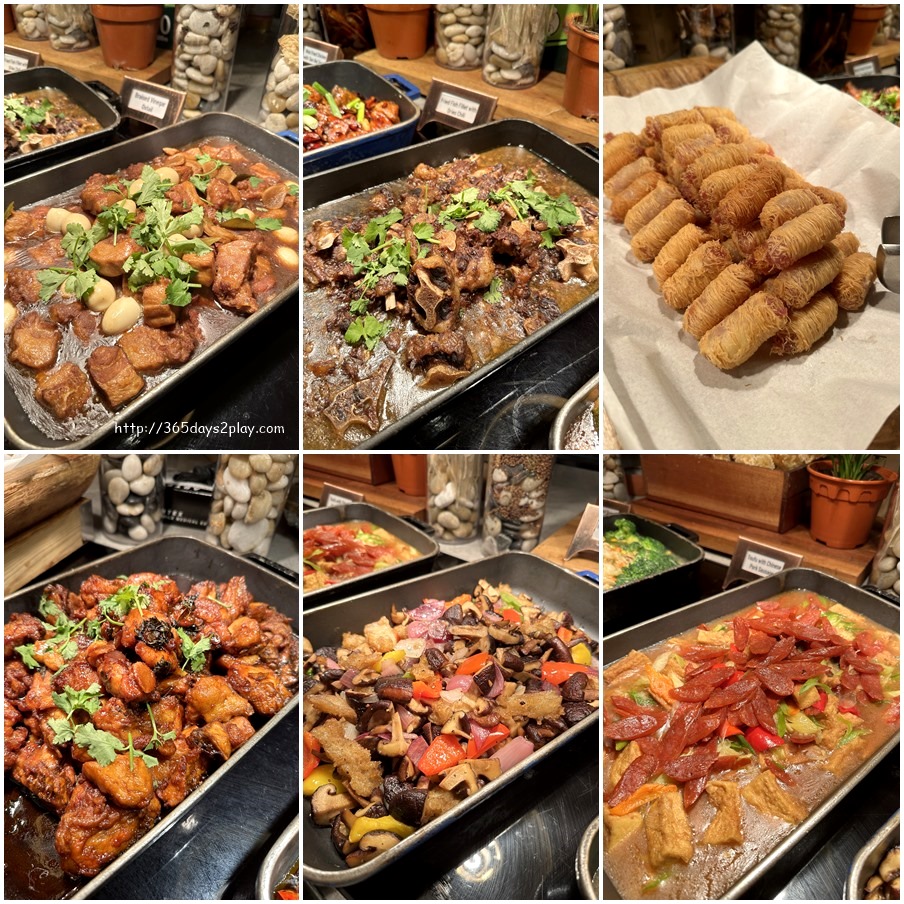 Closer shot of the various hot food dishes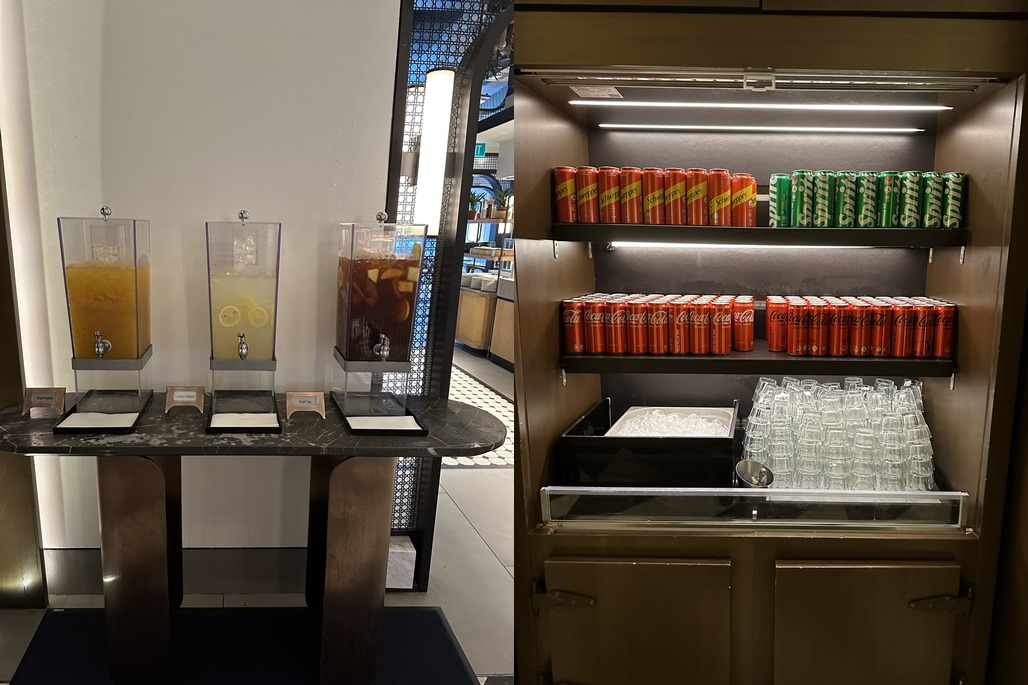 Drinks station. The soft drinks section caught my eye. I haven't actually seen entire cans at a buffet before. Coffee, tea and hot chocolate are also available upon request.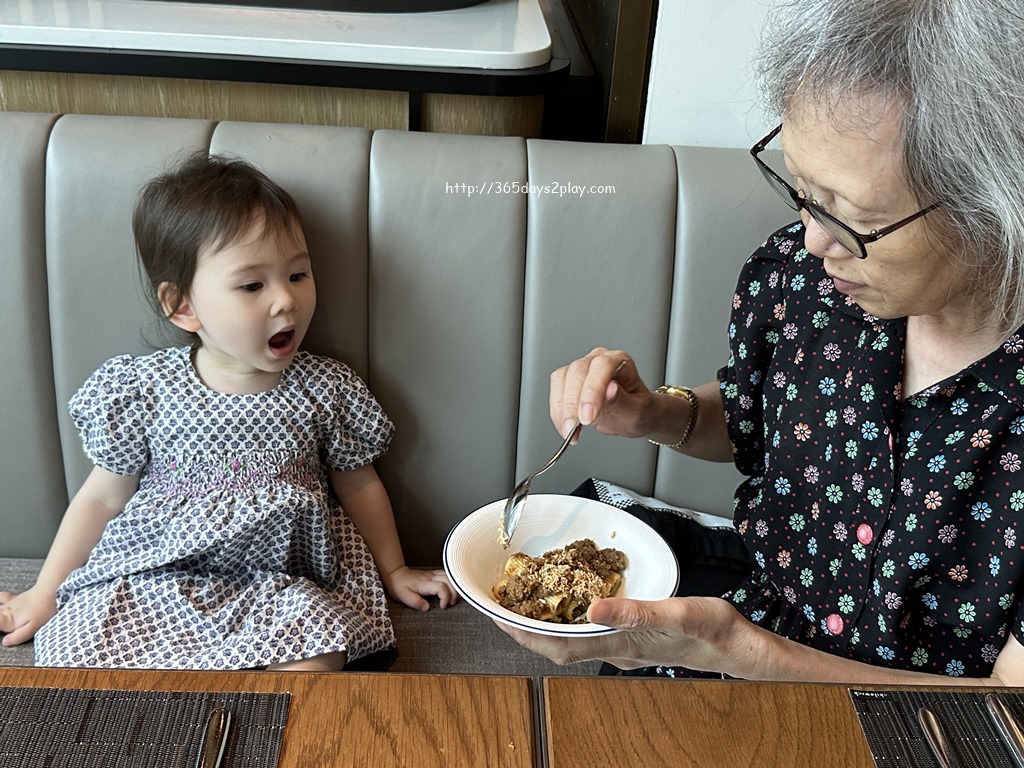 Feed me….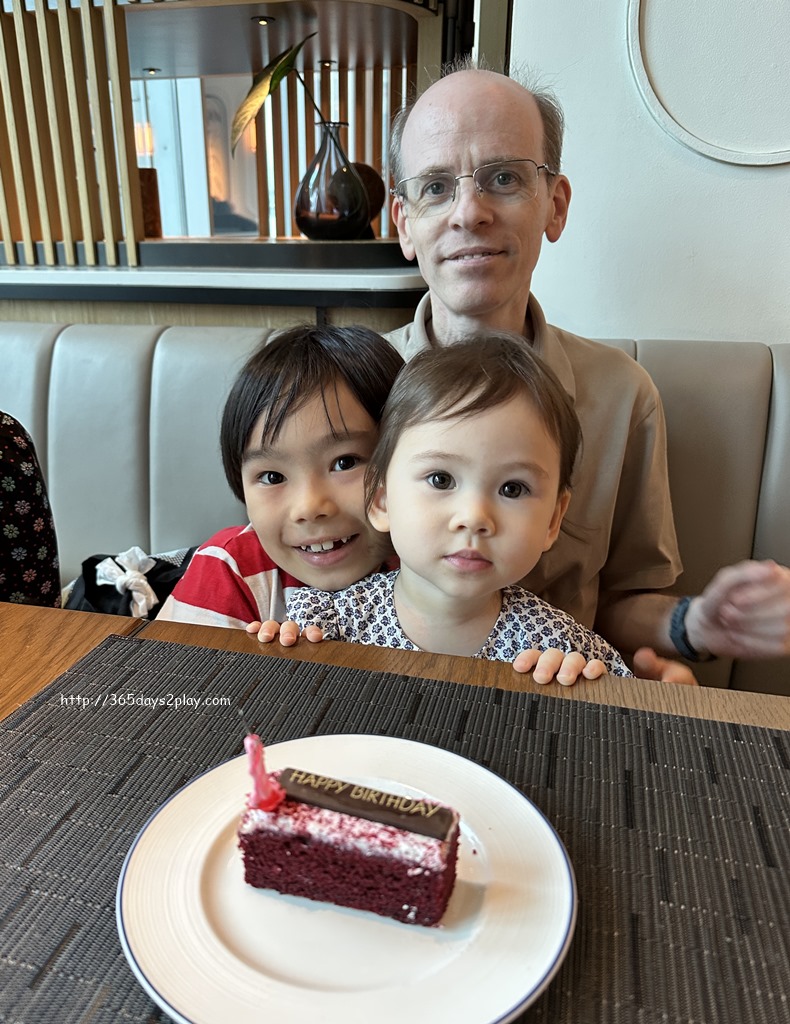 Complimentary birthday cake for the birthday girl. She actually blew out her own candle, I'm amazed!!!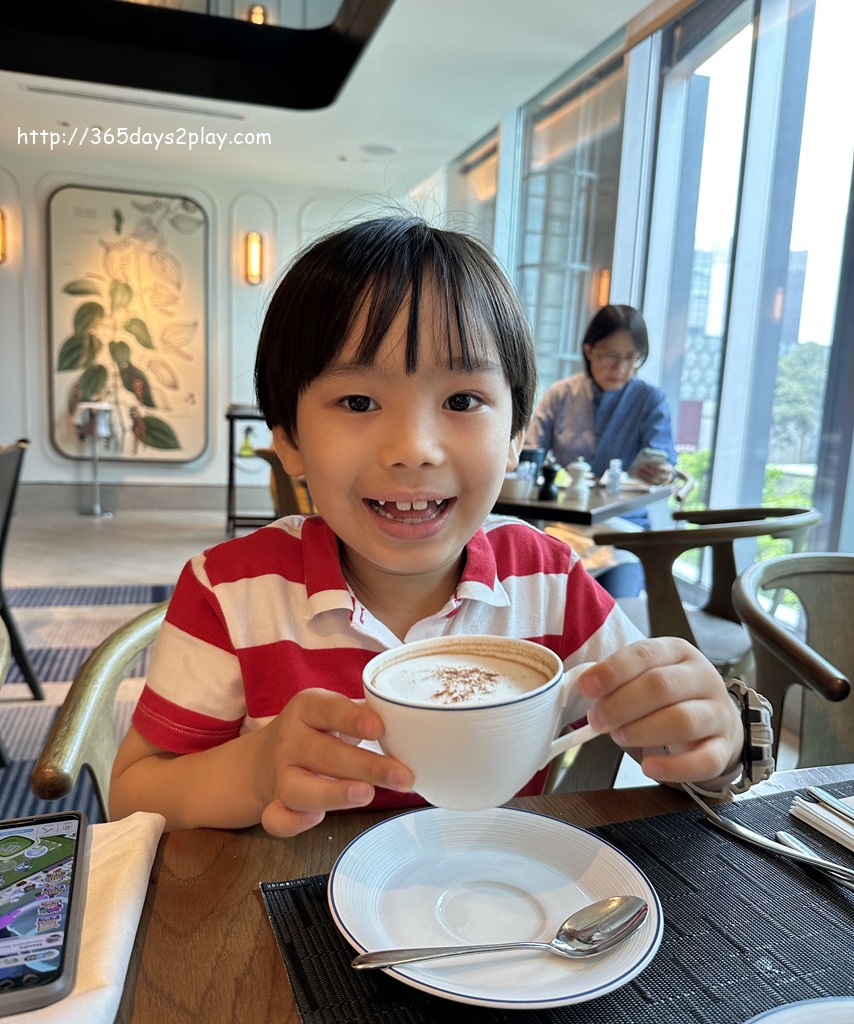 Hot chocolate for the happy boy!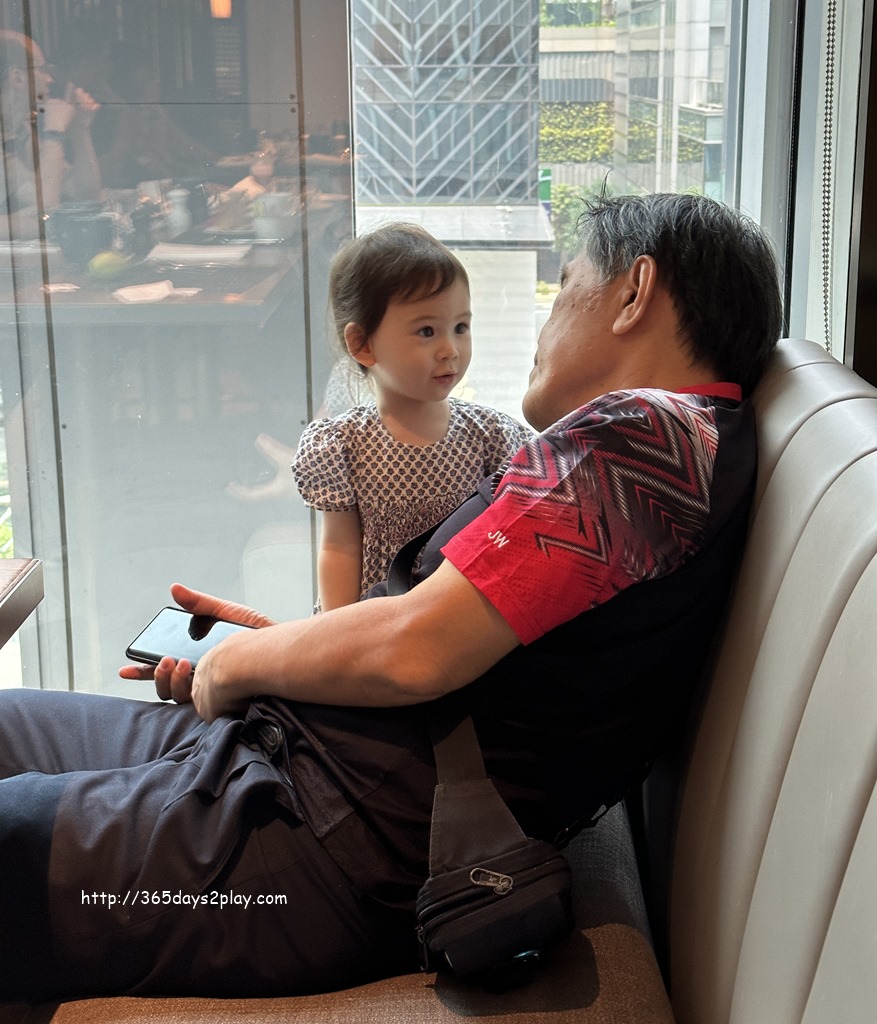 Gong Gong, have you eaten enough?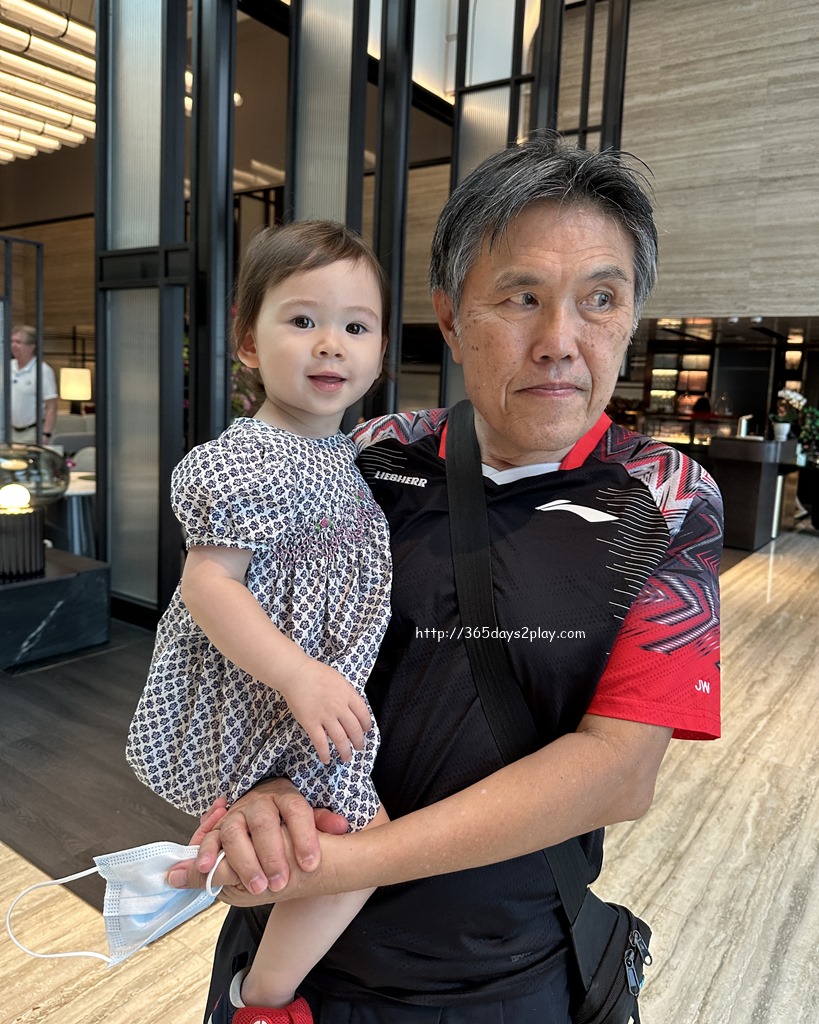 Another shot of the birthday girl with Gong Gong, directly outside Ginger.Lily, the bar and lounge area of Hilton Singapore Orchard. I want to try their afternoon tea one of these days.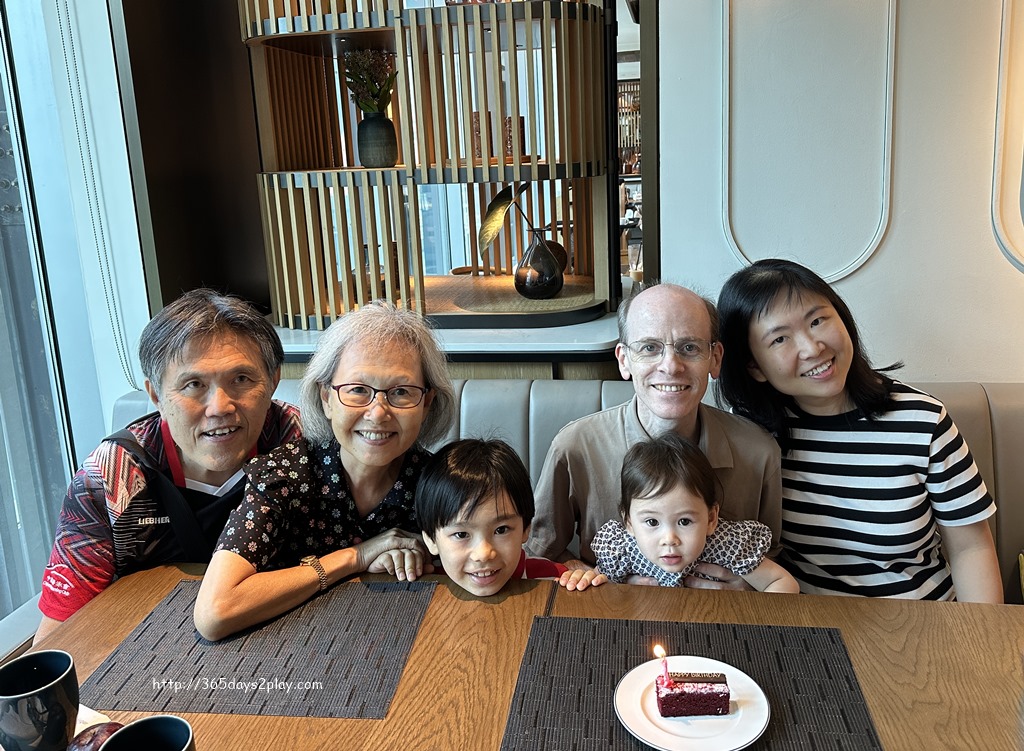 Happy Birthday Charlotte!
Estate Restaurant at Hilton Singapore Orchard
333 Orchard Rd, Level 5, Singapore 238867
Tel: 6831 6270
Website and Menu | Instagram | Facebook | Reservations