*Movie Invite*
Was privileged to be invited by OMY to the preview of Animals United 3D on Monday. I am on a roll, haven't watched a movie in nearly one year, and suddenly I've just watched 2 movies in the span of 4 days!
Was quite excited about the invite because the movie was screened at the new and improved Shaw Theatres – Lido. Lido Theatres went through a seven-month and S$20 million "re-imagining" and now boasts a total of 11 halls including one featuring Singapore's first and only IMAX's Digital Theatre System! Lido looks so different from what it was. It looks classier now and there is a nice seating area for you to admire the view of Orchard Road as well as watch trailers and wait for friends. The McDonalds or was it KFC is gone, and so are most of the other eateries. What's left seems to be the pop corn stall. The ticketing area has also moved to the left side when you emerge from the escalators. Where the ticketing area once stood is now quite empty. I really hope they do something with that space.
Another thing that got me excited was the fact that the movie was in 3 DIMENSION! This will be a first for me. While I've been to the IMAX at the Science Centre and Universal Studios, I've never really enjoyed those experiences. Kinda felt nauseated. I am so glad to report that the quality of the Animals United 3D is really beyond my expectations. The resolution is fantastic and it's practically like watching a normal movie, just that the characters pop up and are more realistic.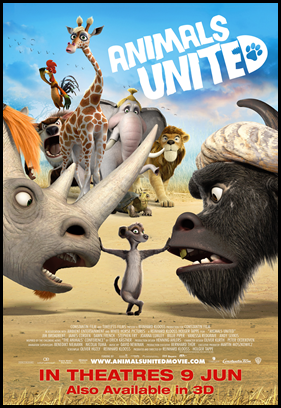 Movie Plot wise, I shall not reveal too much. It is based on a 60 year old German children's classic, The Animal's Conference and it took 3 years for the movie to be made since it is in 3D. Suffice to say that it is about a group of animals that live on the Okavango Delta in Botswana, one of the last untouched natural paradises on earth. They go about trying to save their homeland from the evil clutches of materialistic humans, and of course, they ultimately succeed. It's a storyline that's not hard to follow, and interestingly, we want the animals to win, even though we're the evil humans ourselves! Good movie to bring the kids, so that they will learn about the importance of conservation and the perils of pillaging Mother Earth like what we're doing now. While the storyline is predictable, the 3D effects, the cute meercat and the vegetarian lion do make up for it!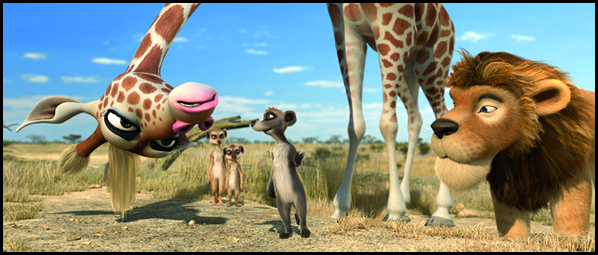 *Special thanks to OMY and Shaw Theatres for the movie invite!*
Animals United 3D
Run Time : 93 Minutes