*Media Invite*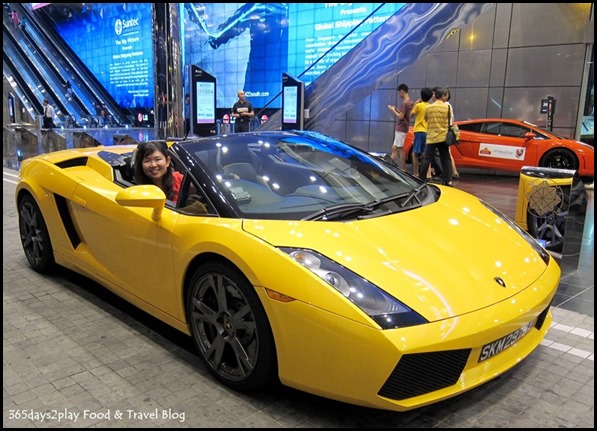 Wanna test drive a Maserati GranTurismo or Lamborghini Gallardo Spyder around the Formula 1 track just like I did for FREE???
It'll cost you a whopping $788 for a 1 hour drive on normal days.
There's a cheaper way though. All you have to do is take part in Pezzo Pizza's 2014 World Cup It's Time To Dream lucky draw!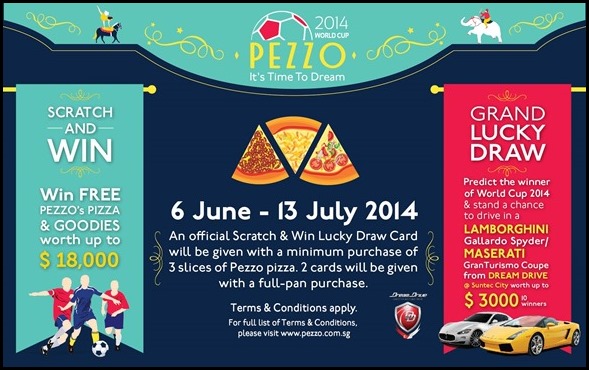 Just buy 3 slices of Pezzo pizza to get an official Scratch & Win Lucky Draw Card. With that, you can put in your prediction of who will be the winner for the World Cup 2014! If you're one of the 10 lucky winners to be picked, you'll get to drive the Lamborghini Gallardo Spyder or Maserati GranTurismo Coupe, a collaboration between Pezzo and Dream Drive at Suntec City.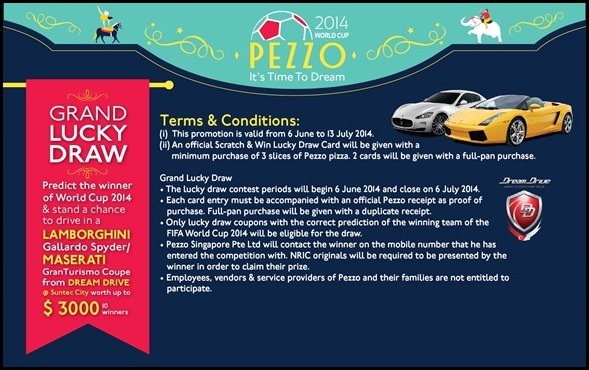 Terms and Conditions are as above, for the Grand Lucky Draw to drive the Lamborghini or Maserati from Dream Drive at Suntec City.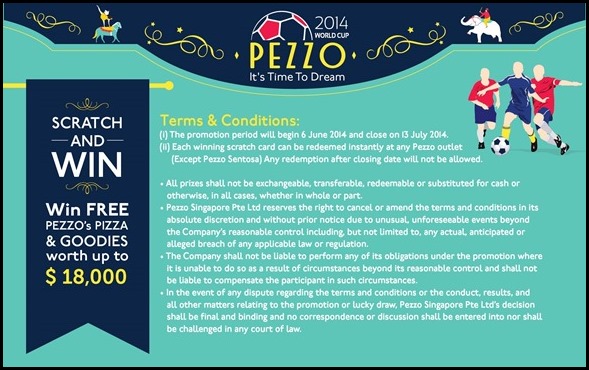 Even if you're not interested in cars, you still stand a chance to win lots of goodies in the scratch and win draw.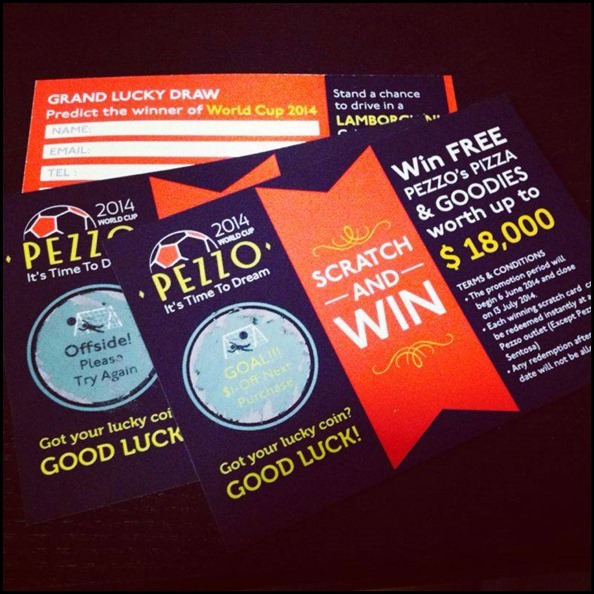 Just make sure you get your scratch and win card with every 3 slices of pizza purchase!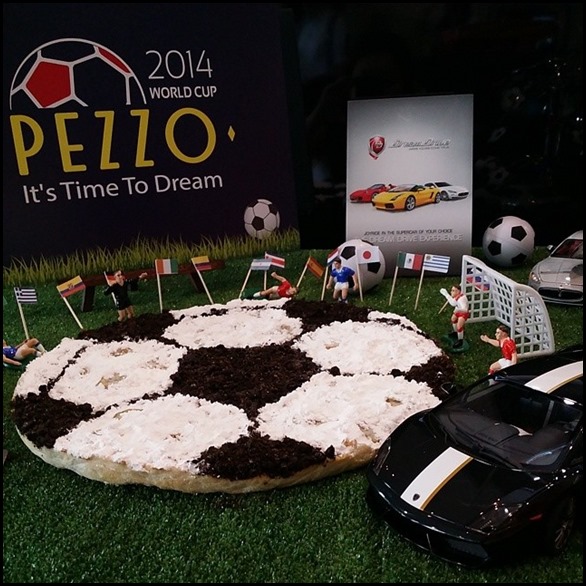 And what's the world cup without any world cup themed items? Check out this World Cup themed dessert pizza made with Oreo cookie crumble and layers of banana sprinkled with a bit of icing sugar and cheese. Costs $4,50 per slice or $24.90 for a full pan.
A quick plug for the good guys at Dream Drive SG in case you were wondering how much it would cost to rent a Lamborghini or a Ferrari. I was told that lots of car fanatics from very average backgrounds pay the cool sum just to savour that bit of dream come true. Well, why not? But try your luck with the Pezzo Pizzas first.
*Special thanks to Brand Cellar and Dream Drive for allowing me the opportunity to test drive the Lamborghini.
Check out Pezzo Pizza's Website – www.pezzo.com.sg
Check out Dream Drive's Website – http://www.dreamdrive.com.sg
---
Add me on Facebook, Instagram and Twitter if you want to be kept up to date with the latest happenings in the food and lifestyle scene in Singapore! 
---