*Media Invite*
Written and photographed by Jerry Wee
It would be a wasted opportunity if one does not play a part in the Singapore 50 years of Nation building.  Same goes for Feng Shui Inn at Crockford Towers Hotel Resorts World Sentosa where you can enjoy their celebratory SG50 Dim Sum a-la-carte on Friday and Saturday 28th and 29th August. Chef Li Kwok Kwong, who hails from Hong Kong, has created a premium selection 42 dishes in Cantonese style just for your enjoyment.
It was great that I had the opportunity to sample a selection of the  42 dishes and did not regret making the trip down to the somewhat inaccessible Feng Shui Inn at Crockford Towers Hotel for this dining experience.
The restaurant wasted no time in bringing in the appetisers and the dish that hit you visually and aroused your sense of smell was the Crispy Fried bitter gourd with salted egg yolk. This dish alone set the mood right for the dining experience. Most dishes did not disappoint and were visually appealing to boot.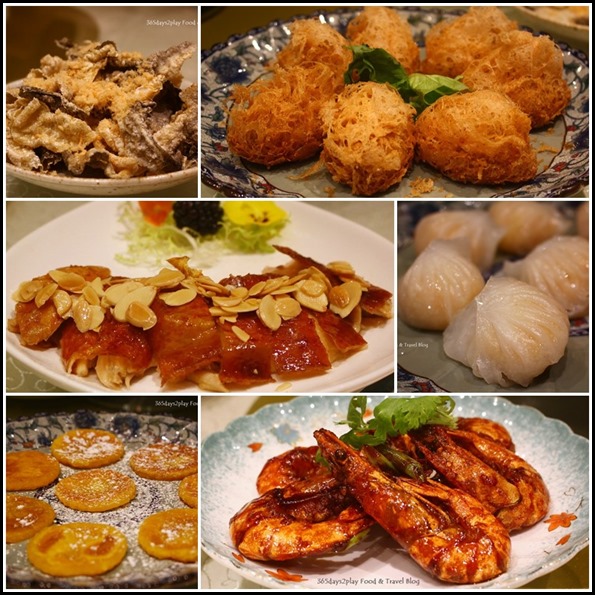 Pictures of but some of the dishes we tried. Scroll down to the end for more photos
I like the rich taste of The Cantonese soup of the Day, a Pork rib, lotus root and peanut combination. It has an addictive after taste and I wish I could have an additional helping. We were served 3 different types of  Hong Kong-style Roasts – Roasted Crispy Duck, Honey-glazed Barbecued Pork and Crispy Roasted chicken. I like the Honey-glazed BBQ pork most but must admit that the good taste was a bit marred by the toughness of some bit parts.
Of the 5 dim sum dishes, the Crispy Yam Pastry with Custard salted egg yolk and the Baked BBQ Pork bun stood out. The Crispy Yam pastry melts in your mouth with the slightly sweetened salted egg yolk — definitely a must try.
Another dish that tantalised the taste buds was the Wok-fried Beef tenderloin in "French style" – it was so tender that you need very little effort to consume it and the peppery taste leaves you with wanting more of it. The Crispy Cod fish with chilli fragrant salt was ok, a little salty to the taste.  The HK Tai O-style fried rice was good the richness of the taste coming from the shrimp paste and the small bits of  dried sweetened prawns. A meal is not complete unless you get to wash it down with a quality dessert.  And we got 3 good desserts for that – Pan-fried Pumpkin cake (sweet and chewy like Nian Gao), Baked Egg Tart served with Bird's nest (a very unique blend where the sweetness comes from the custard egg held in a very light pastry crust) and Double-boiled red dates soup with assorted nuts.
The ala-carte buffet costs only S$50 nett per person. Furthermore, for every three paying adults, one is entitled to dine free. It's a pretty good deal in my opinion and is only available this Friday and Saturday! Don't miss it!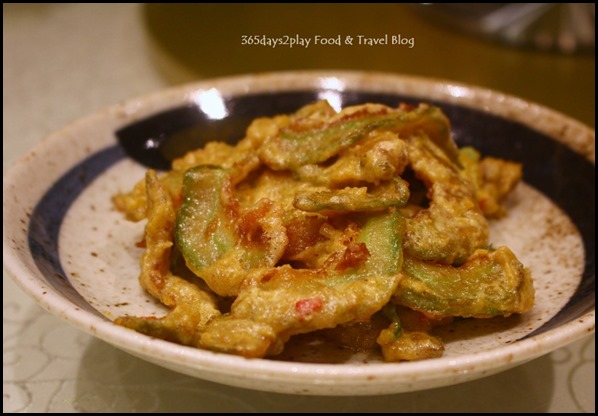 Crispy Fried Bitter Gourd with Salted Egg Yolk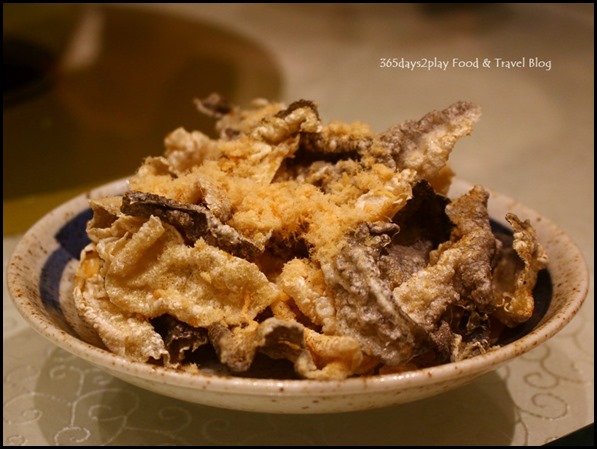 Crispy Fish Skin with Chicken Floss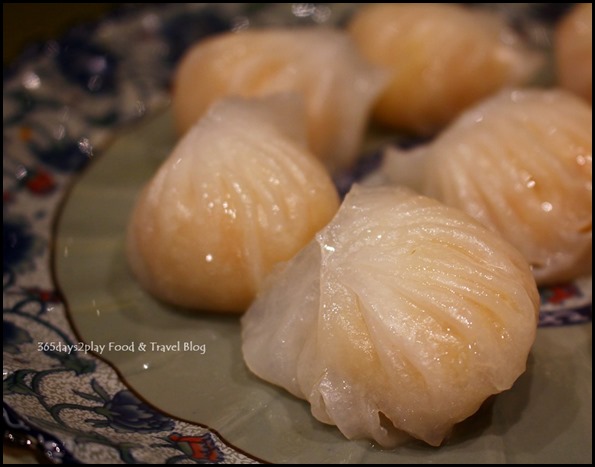 Har Gow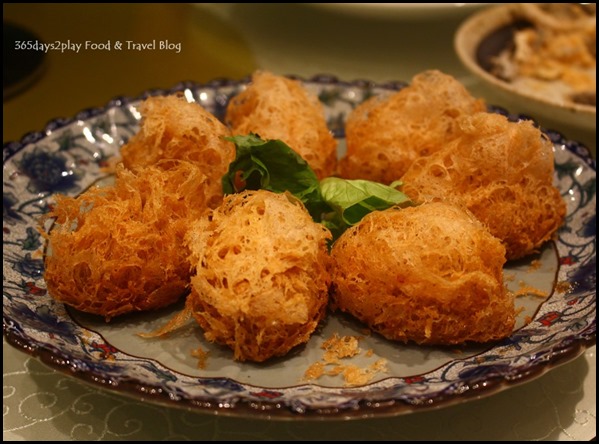 Crispy Yam Pastry with Custard Salted Egg Yolk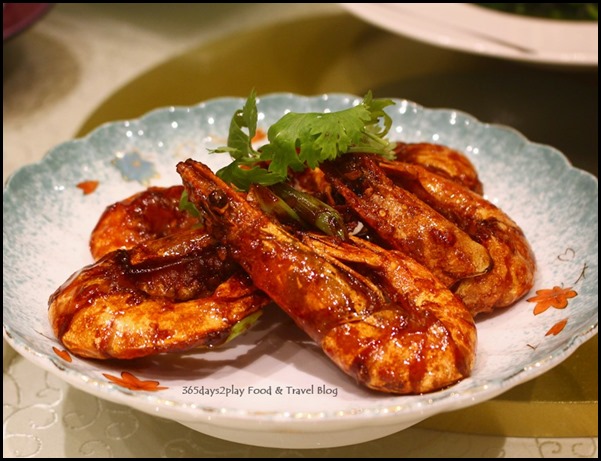 Pan fried prawns with premium soya sauce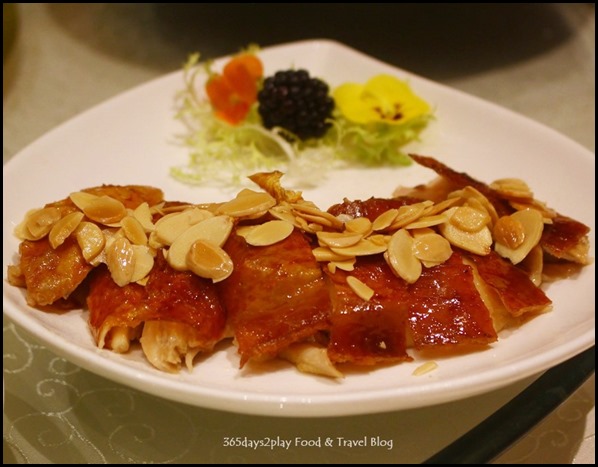 Crispy Roasted Chicken with Garlic Crisps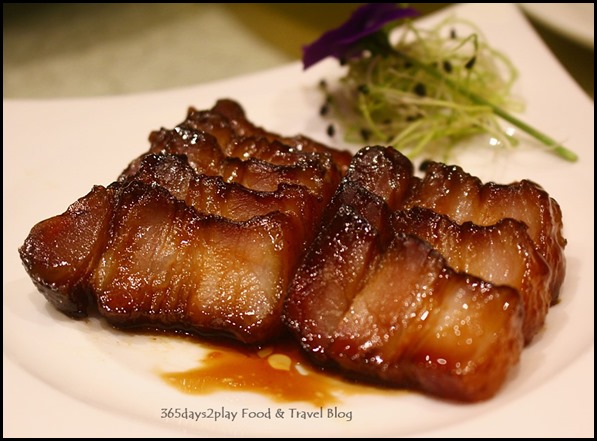 Honey-glazed BBQ Pork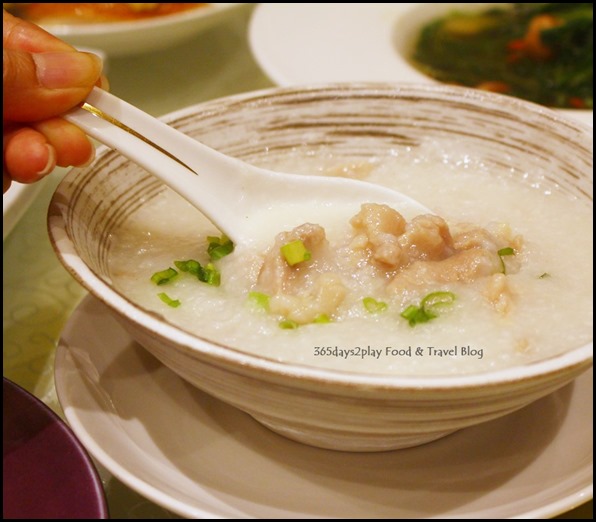 Shredded Chicken Porridge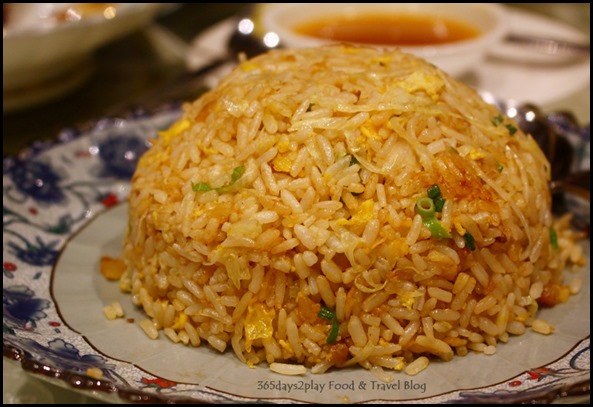 HK Tai O-style Fried Rice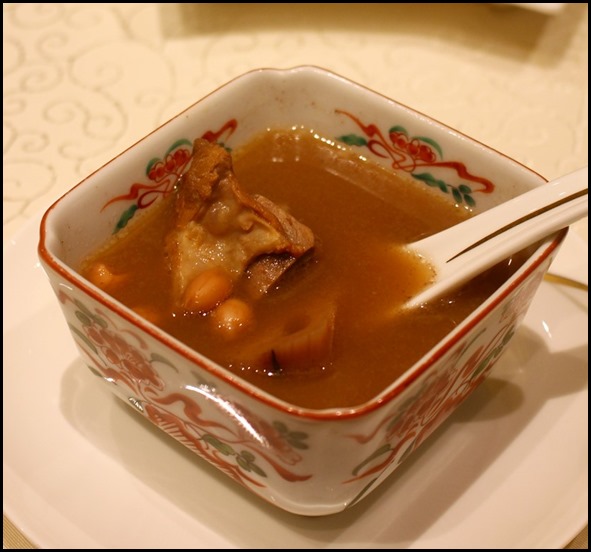 Cantonese Soup of the Day
Poached Black Fungus in Premium Fish Broth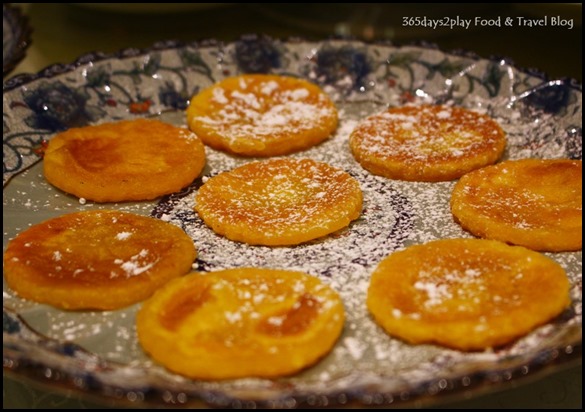 Pan fried Pumpkin Cake
---
 Add me on Facebook, Instagram and Twitter if you want to be kept up to date with the latest happenings in the food and lifestyle scene in Singapore!
---
Feng Shui Inn
Crockfords Tower, Level G2 How to get to Feng Shui Inn
Operating Hours:
Lunch: 11am-3pm
High Tea: 3pm — 5.30pm (Last order for Dim Sum at 5.30pm)
Dinner: 5.30pm — 11pm (Last order at 10.30pm)
Supper: 11pm — 1am (Fri & Sat, Eve of Public Holiday) (Last order at 12.30am)
Tel No.:+65 6577 6688
Email: dining@rwsentosa.com 
Website http://www.rwsentosa.com/language/en-US/Homepage/Restaurants/CelebrityChefs/FengShuiInn
A la carte Dim Sum Buffet (28 and 29 August)
2 Seating: 11am — 1pm (Last order at 12.45pm), 1pm — 3pm (Last order at 2.45pm)
â–¸ S$50nett per person (1 free for every 3 paying adults)
Reservation is required. Please quote SG50″² for reservation. +65 6577 6688 or dining@rwsentosa.com.
Not valid in conjunction with other promotions, discounts, privileges and vouchers.
Valid only for dine-in.