Fans of Sun with Moon restaurant will be glad to know that they will be having a limited time only special menu focussing on signature dishes from the prefectures within Kyushu. Kyushu is known for its hot springs, natural wonders, warm hospitality, and of course, the amazing food I am told. **Discount code at bottom of post!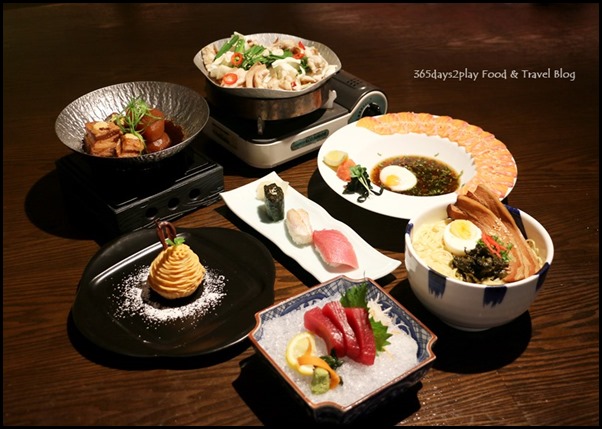 I have not been to anywhere in Kyushu myself, but after tasting the delectable fare from Sun with Moon a couple of days back, I am really itching to book a ticket to Japan immediately! The special menu will only be on from 2 September — 31 October 2016, so don't miss out! Here's what we tried from the menu starting with my favourites for the evening.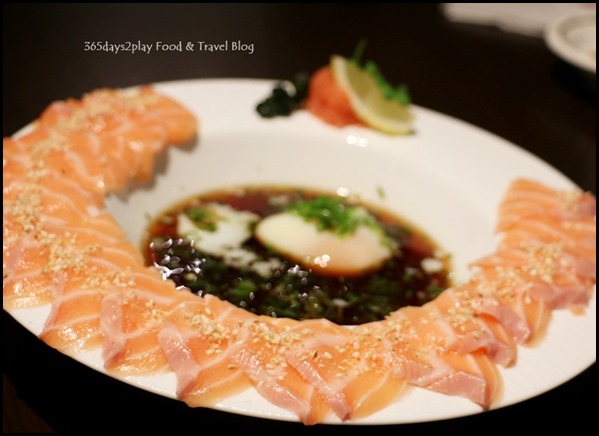 Sun Style Goma Salmon
I love salmon sashimi so no surprises here that this was my favourite dish, presented in a slightly different way. Instead of the usual soy sauce and wasabi, we dipped the slivers of salmon into the soy sauce, spring onion and onsen egg broth. Somehow, the thinner than usual slices of sashimi made them taste even nicer, or was it just my imagination?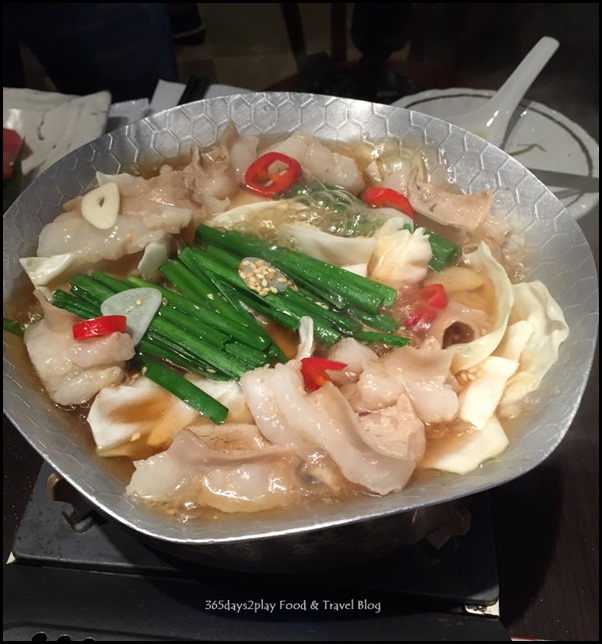 Tokusen Motsu Nabe
I can see why this is an immensely popular hot pot dish in Fukuoka, the beef intestines were melt in the mouth tender! This is not for those on a diet, as there are fatty bits surrounding the intestines, but I assure you it is worth skipping the diet for 1 day. I did snip off some of the fatty bits and the intestines were still extremely tasty.
Watch the video here.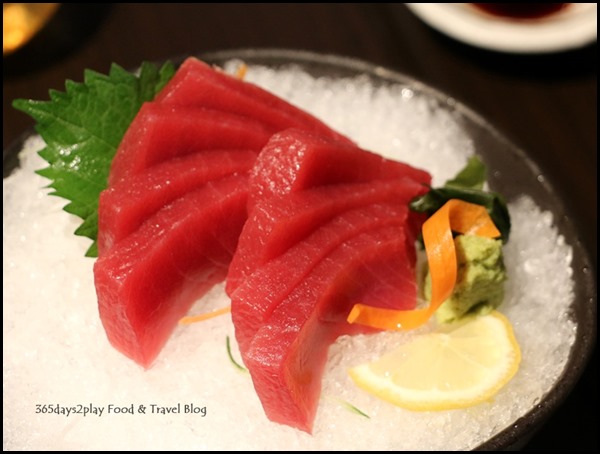 Hon Maguro Akami Sashimi
I am not that big a fan of tuna sashimi but these tasted amazingly fresh, and good to know that the bluefin lean tuna is sourced from sustainable farm sources from Kyushu.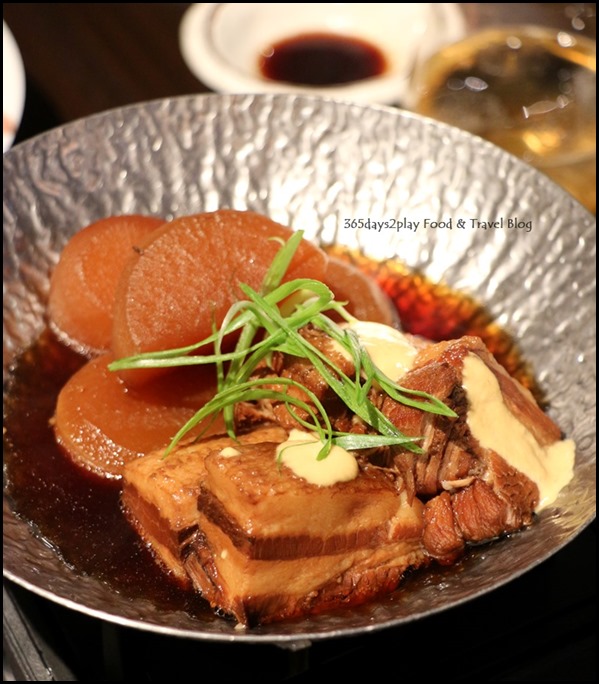 Yawaraka Buta Kakuni & Daikon
Going along the theme of melt in the mouth dishes, no prizes for guessing that this tender braised pork belly was chopstick tender and brimming with umami. The radish had also somehow retained a slight crispness while having fully absorbed the goodness of the soy sauce and Kyushu shochu.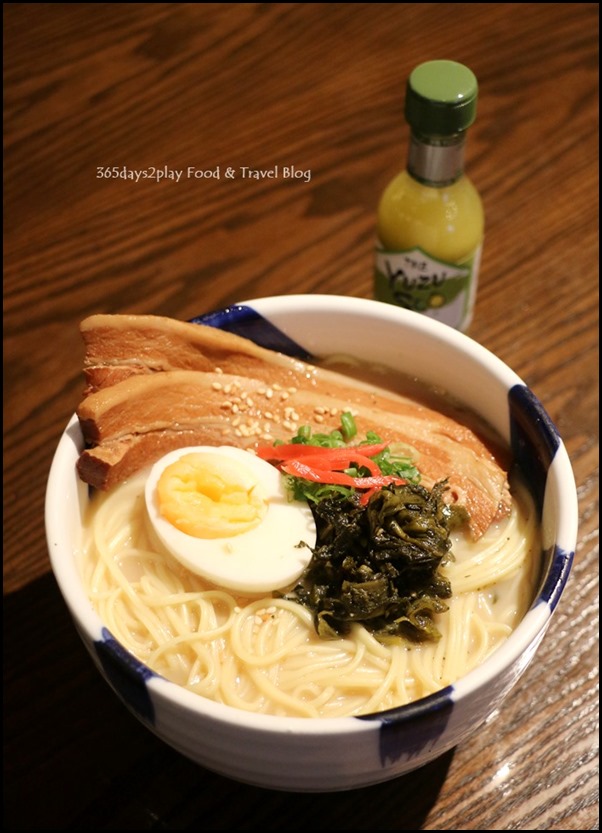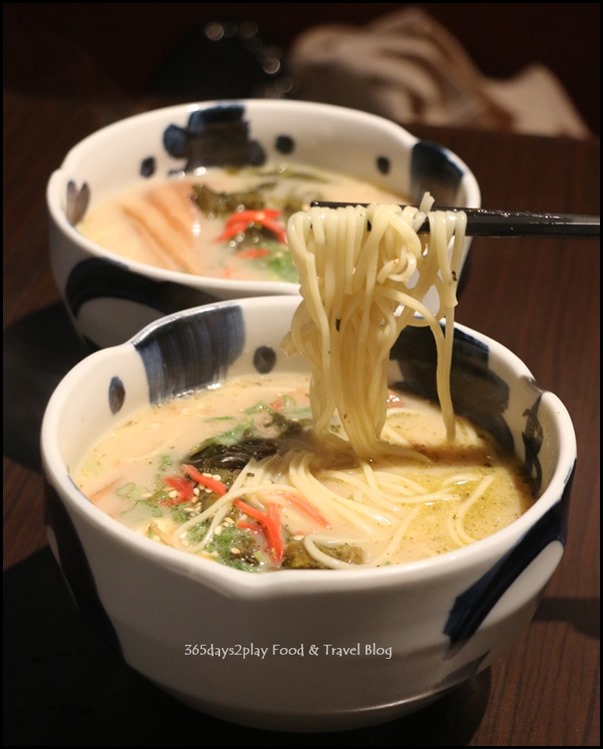 TeNobe Tonkotsu Miso Ramen
I love tonkotsu miso ramen, especially those from Tonkotsu King because of the intense flavours. This version is lighter, and less oily but actually still very flavourful. The star has to be the hand pulled ramen noodles from Nagasaki, which has a rather silky and dainty feel, almost like our Chinese mian xian, perhaps slightly firmer. After you have finished half the bowl, you can "spice" things up again by adding a little of the yuzu sauce to add a bit of an acidic/citrusy tone to the soup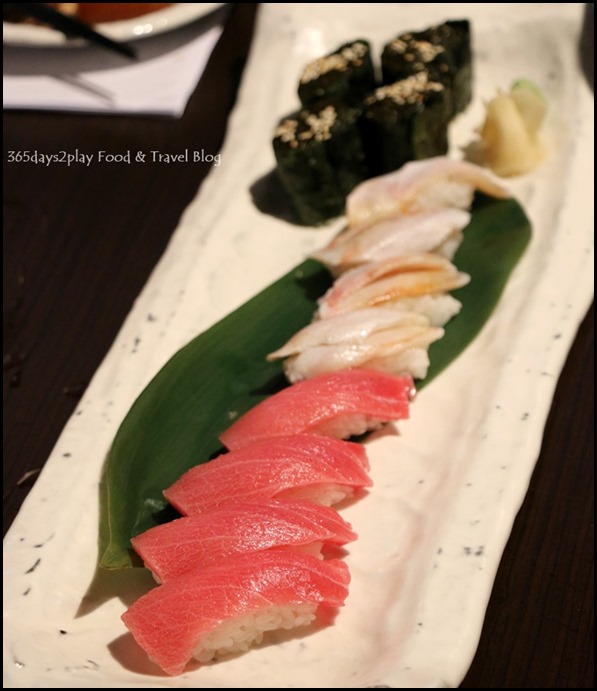 Kyushu Nigiri 3 Kind Moriawase
Kyushu Sushi Trio featuring bluefin lean tuna, rosy seabass and akamoku seaweed sushi. The rosy seabass had a slightly fattier texture than usual seabass, which scored points from me. Didn't appreciate the cooked seaweed sushi though, as it was glutinous in texture without any particularly interesting aspect in taste.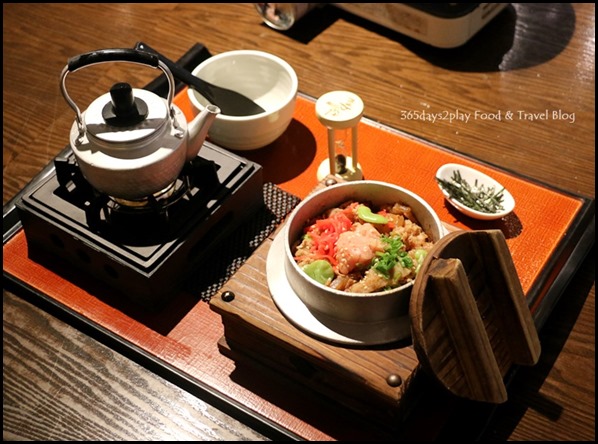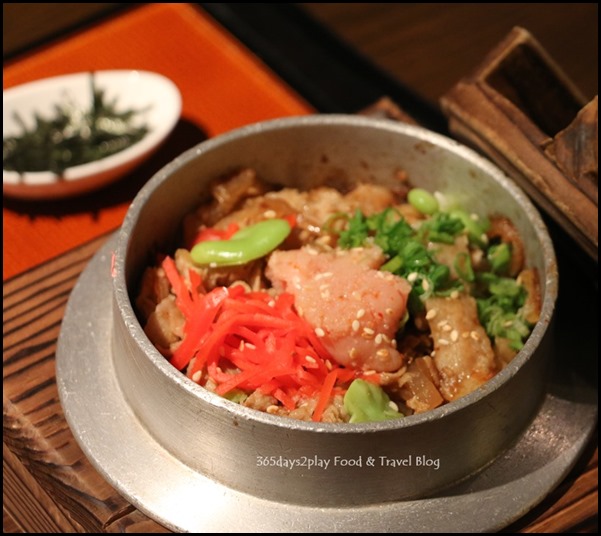 Kagoshima Kurobuta Yakiniku Aged Mentaiko Kamameshi
Sliced Kagoshima Berkshire pork and aged seasoned cod roe (168 hours) went into this, but it was a little lost on me because of the mushy texture of the rice. With the exception of fried rice, I tend to prefer my ingredients to remain distinct and separate from the rice instead of being mixed in.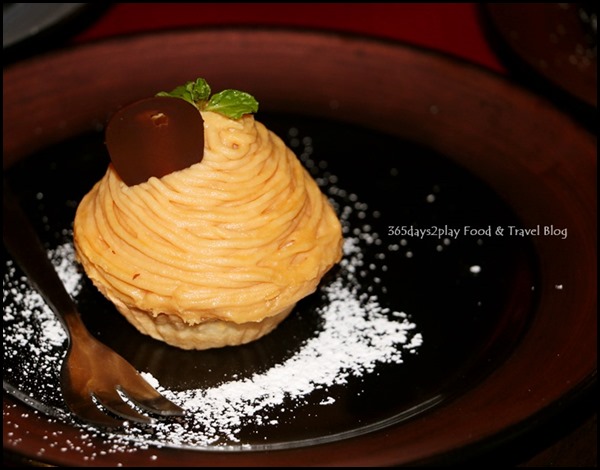 Amasa Hikaeme Caramel Satsuma Imo Mont Blanc
After a really flavoursome meal, we ended off with this mild Japanese style Mont Blanc with sweet potato cream swirls. Not really my cup of tea as I would prefer something sweeter or more impactful.
All in all, a really wonderful meal at Sun with Moon again. Come to think of it, Sun with Moon has been around for more than 10 years, and I guess the secret to its success in this tough F&B climate is its consistency in dishing up dishes that appeal, not just on the menu card but in actual delivery, coupled with freshness of the ingredients.
**Receive a 20% discount when you dine at Sun with Moon from 13th September to 30th September 2016. Just quote the code : 365days2play
---
Add me on Facebook, Instagram and Twitter if you want to be kept up to date with the latest happenings in the food and lifestyle scene in Singapore!
---
SUN with MOON @ Wheelock
501 Orchard Road, #03-15 Wheelock Place, Singapore 238880
Tel : 6733 6636
https://www.sunwithmoon.com.sg/