I hope you guys had great fun during the glorious long weekend! The Partner decided to take a few days leave as well so it was an even more glorious weekend for us. We had originally planned to take Baby to some of the indoor playgrounds or playgroups, but because it rained so much, we thought it'd be a better idea to make full use of the unusually cool weather in Singapore to enjoy the great outdoors! Pat on the back for being flexible with our schedule!

We were in the Alexandra area to visit Playeum at Gillman Barracks. So with the change of plans, we headed straight for HortPark, it being the nearest one to us, and also because it has mini horticultural gardens. HortPark is quite different from other parks! If you haven't been there, you should go!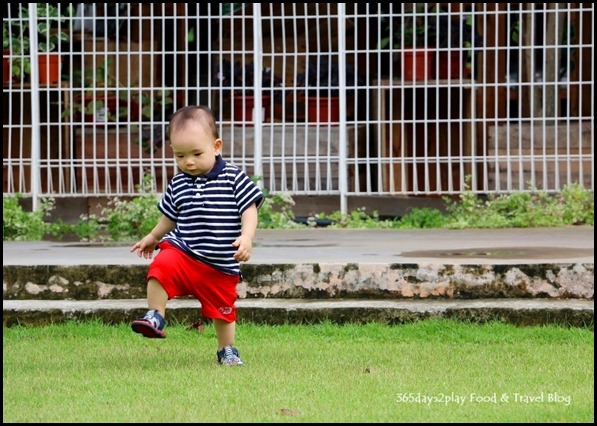 There are so many different aspects to HortPark, so not only was it great for Baby to explore all the different elements, we managed to get great photos too! I've taken a gazillion photos of Baby using my iPhone, and the iPhone is really useful to capture a fleeting moment, but nothing beats the DSLR if you want that all important bokeh….. I kinda feel regretful that I've taken so many photos of food using my DSLR, and not spent the same effort when it comes to photographing Baby. I shall have to be more mindful about that and I can't wait for the next cloudy or drizzly day to head to our parks again!