[Media Invite]
Fans of Pan Pacific Hotel's Hai Tien Lo Claypot dishes will be glad to know that the claypot promotion is back again, but only from now until 31 August 2018. The last time it was rolled out was in 2016, so don't delay or you might have to wait another couple of years. This time round, you can choose any 2 claypot dishes for $38.80, a few dollars more expensive than back in 2016. It's actually not a bad way to sample a variety of dishes that Hai Tien Lo has to offer, as compared to ordering from the usual menu.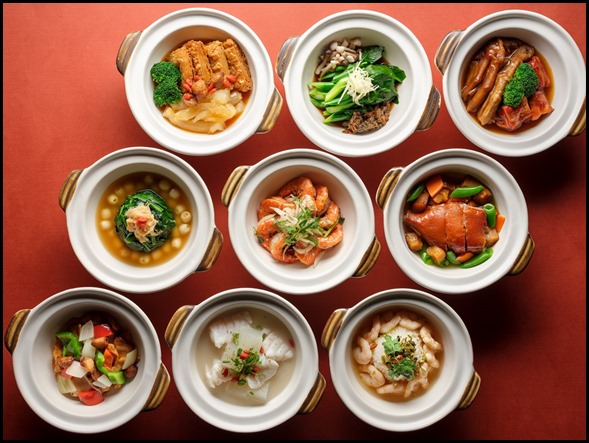 I had the opportunity to sample around 10 of the 24 claypot specialities, and I have to applaud Executive Chef Lai Tong Ping because I liked all of the dishes I tried. If I had to choose, I would say that the Claypot Pork Shoulder with Assorted Bell Peppers in Truffle Oil is probably my favourite. The pork shoulder cut has always been my go to cut when I cook myself, as it is meaty and very tender and I'm sure this was the reason why Chef Lai used this cut in the dish as well. Tender pork plus crisp bell peppers with just a touch of truffle oil, I could have finished the entire claypot myself.
Other notable dishes included the pork spare-ribs with goose webs (it's not often one finds it on the menu so go for it!), baked prawns with white pepper (humongous succulent prawns and a really fragrant white pepper sauce) and drunken chicken with fungus in Sesame oil and Chinese wine (the herbally broth really perks you up). But really, the other dishes were very good too.
Each dish is good for serving one to two persons. Not all dishes are "equal" though in terms of perceived value, so my advice is to skip the rice and noodles claypot dishes and instead order the meaty or seafood dishes instead to get more bang for your buck. Make sure to get lots of fragrant jasmine rice or brown rice ($1.80 per bowl) as you'll need that to really enjoy these  Cantonese claypot dishes.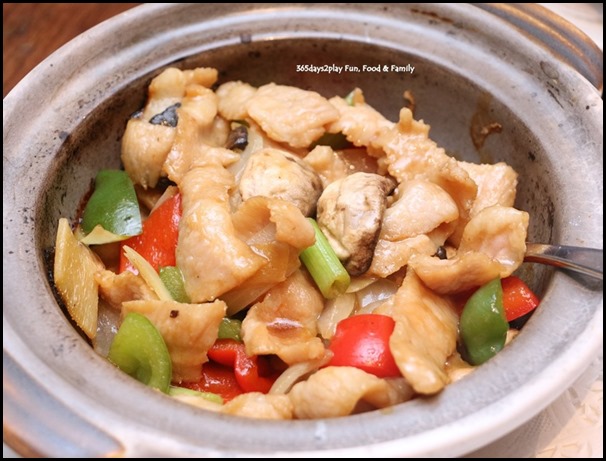 Pork Shoulder with Assorted Bell Peppers in Truffle Oil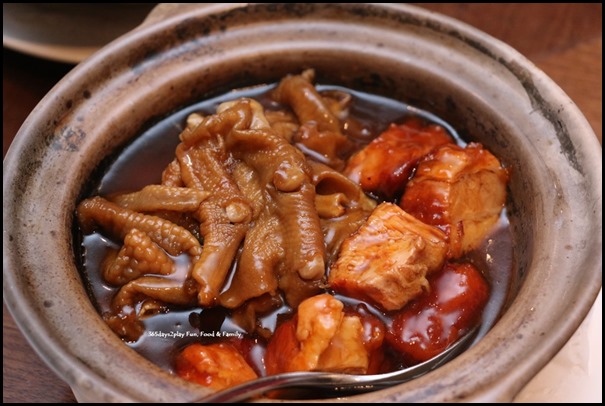 Pork Spare-ribs with goose webs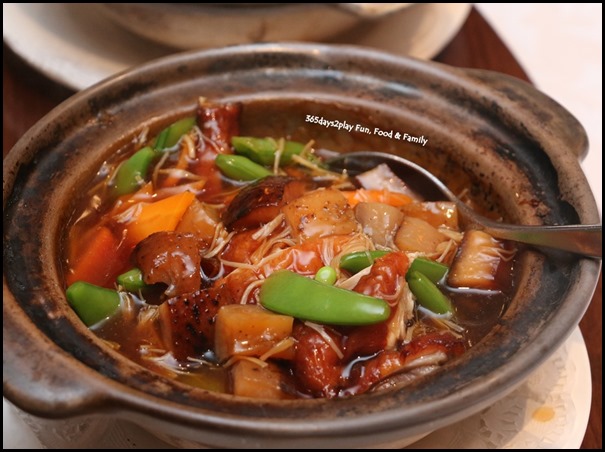 Roasted Duck with Sea Cucumber in Abalone Sauce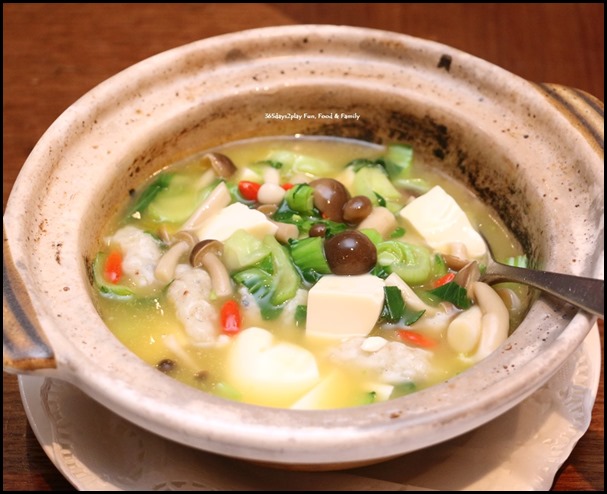 White Beancurd with Fish Puffs in Supreme Stock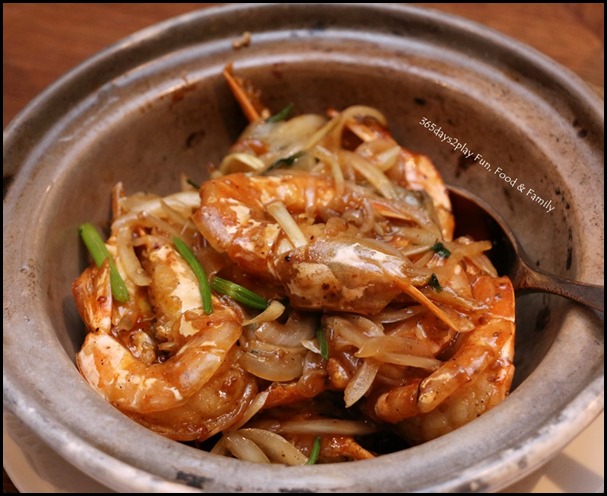 Baked Prawns with White Pepper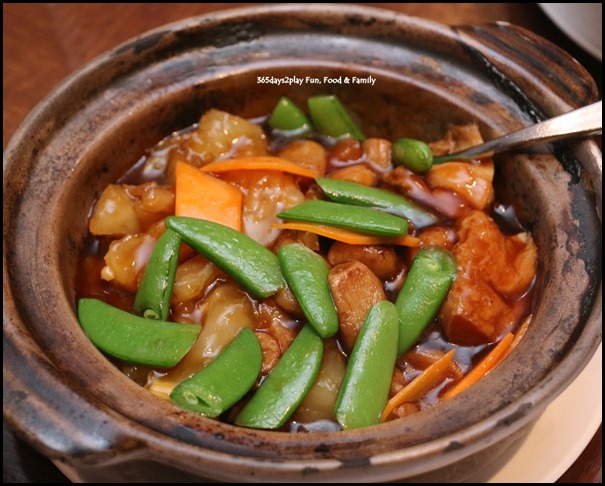 Bean Gluten with Pork Tendons and Garlic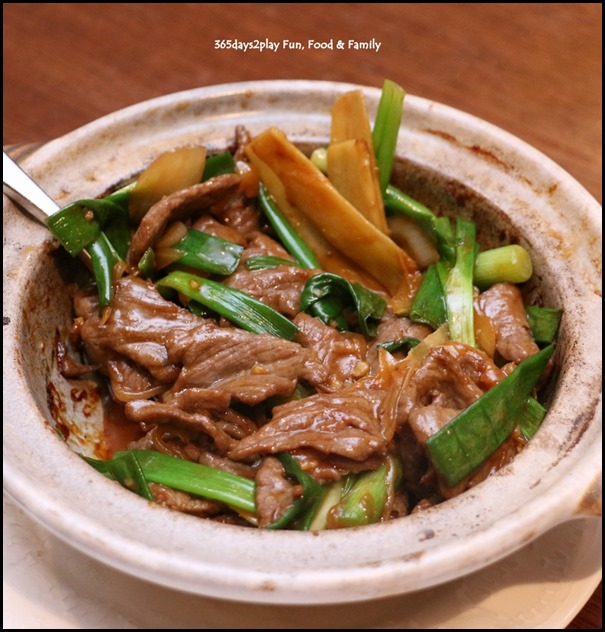 Beef with ginger spring onion in superior oyster sauce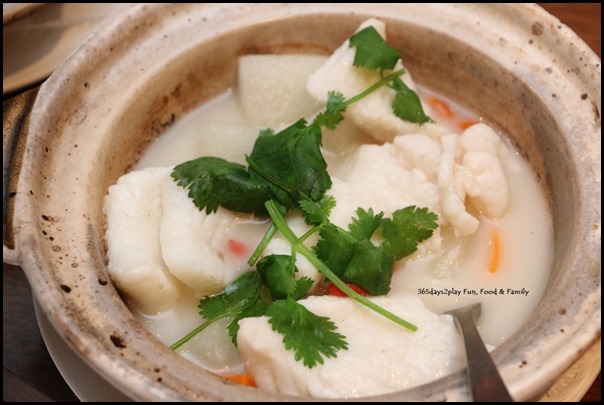 Claypot sliced grouper with winter melon in supreme fish broth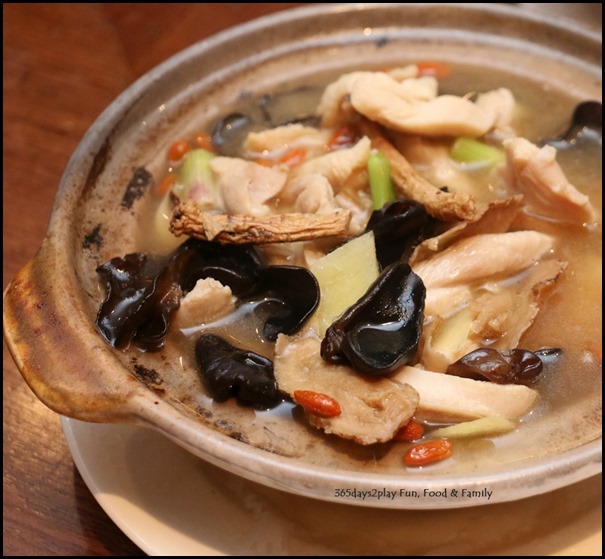 Drunken Chicken with Fungus in Sesame oil and chinese wine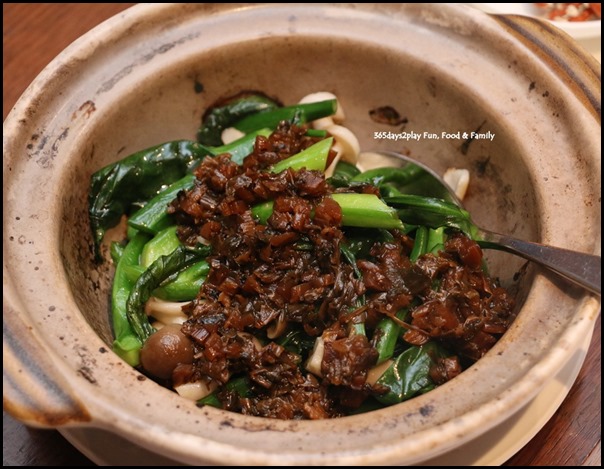 Hong Kong Kai Lan with Preserved Vegetables and Pine Mushrooms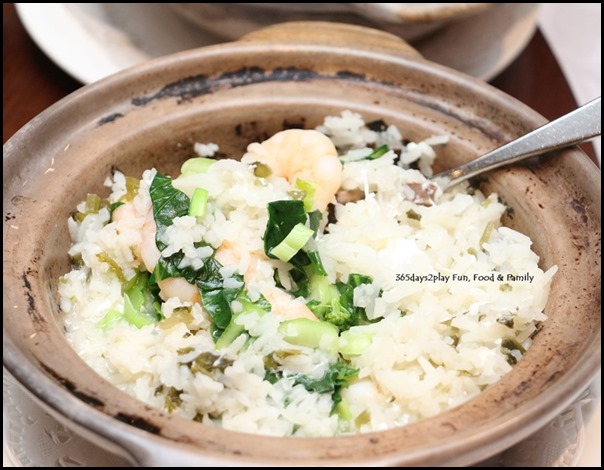 Poached rice with prawns and preserved veg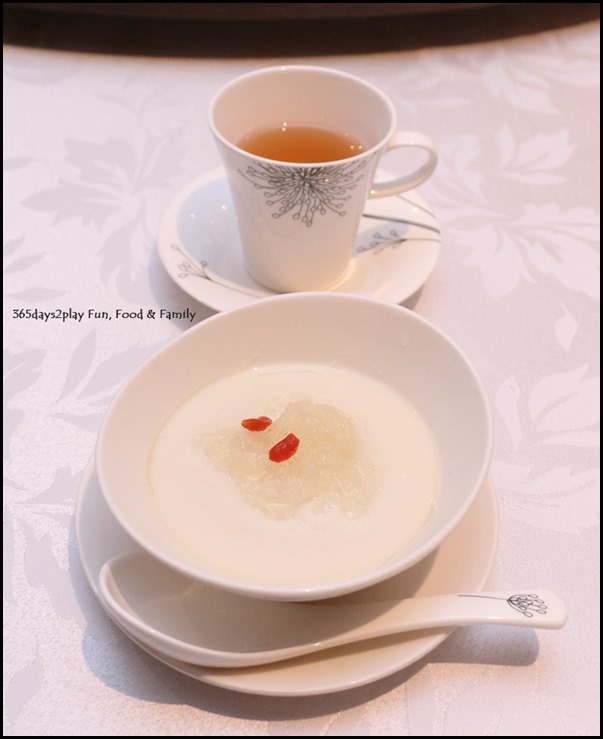 Beancurd with birdsnest — Ended off with a light and lovely dessert
---
Add me on Facebook, Instagram and Twitter if you want to be kept up to date with the latest happenings in the food and lifestyle scene in Singapore!
---
Pan Pacific Singapore
7 Raffles Boulevard S(039595)
Tel : +65 6826 8240
Email reservations : dining.sin@panpacific.com
Website: https://www.panpacific.com/en/hotels-and-resorts/pp-marina/dining/hai-tien-lo.html
Hai Tien Lo 24 Claypot Specialties Promotion
Date: Sundays to Wednesdays
Time: 6:30pm to 10:30pm
Price: Two Claypot items at SGD38.80
Fragrant Jasmine rice or Brown Rice is priced at SGD1.80 per bowl.
Venue: Hai Tien Lo, Pan Pacific Singapore, Level Three
Promotion is not valid on eve and day of Public Holidays