Read what is open during Chinese New Year 2020 here for Supermarkets, Clinics, Kopi/Teh/Bubble Tea opening hours. For Cafe opening hours during CNY, it's here.
Here's 365days2play's annual list of supermarkets, malls, clinics, food courts, and kopi/cafe places that are open during the CNY period! Hope you find it useful. If the supermarket or shopping centre in Orchard road is not listed here, it's because the information is not available (yet)! You can also check the 2017 guide and 2018 guide for reference.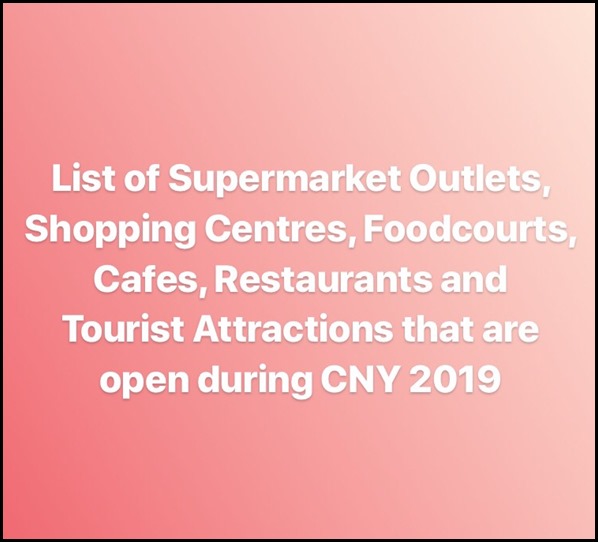 365days2play Fun, Food and Family Blog
wishes all a prosperous and wonderful Chinese New Year 2019! Huat ah!