Choice can be a double-edged sword if you haven't a clue what it is that you desire. Leaving the decision making to the chef when you're at a restaurant and thinking of what to eat, in this case can actually pay off.
At Chef's Table by Chef Stephan, instead of choosing off a menu, diners are invited to cross out what ingredients they would like to avoid. The entire meal will then be left to the chefs to prepare and serve based on the freshest produce of the day. The Japanese have a term for it, "omakase". And yes, the chefs, not the waiters will serve you so that they can explain to you the inspiration behind their creations.
I had the privilege of checking out Chef's Table some time back and I must say that the food served is indeed delicious, innovative and stylishly presented. Even the fish dish was delicious to me, and I am usually very fussy about fish as it tends to be too dry or stringy. So it did seem like the gamble to leave it all up to the chef paid off.
The only issue I have is with the pricing. For our 6 course meal costing $128++, I would have expected some sort of a steak for one of the courses to make the entire meal feel more substantial. Although there was a veal dish, the veal was diced into cubes, which doesn't give the same impact.
Scroll down for pictures of the meal we had.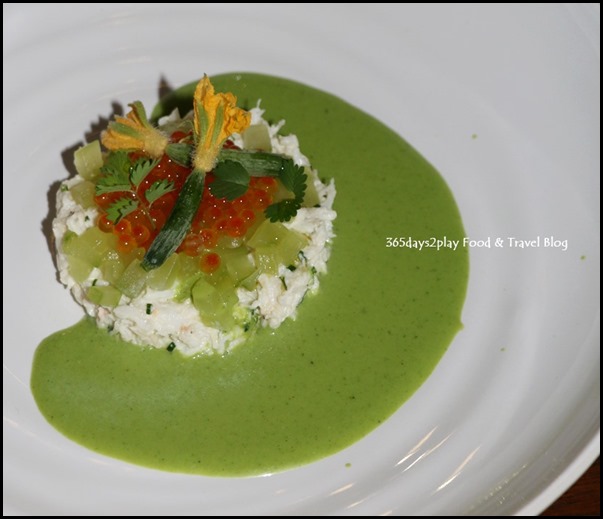 The meal was off to a good start with this crab dish that was just bursting with flavour, literally from the salmon roe, to the juicy diced cucumbers and the sweet crab flesh, helped along with a gazpacho sauce of cucumber and yoghurt.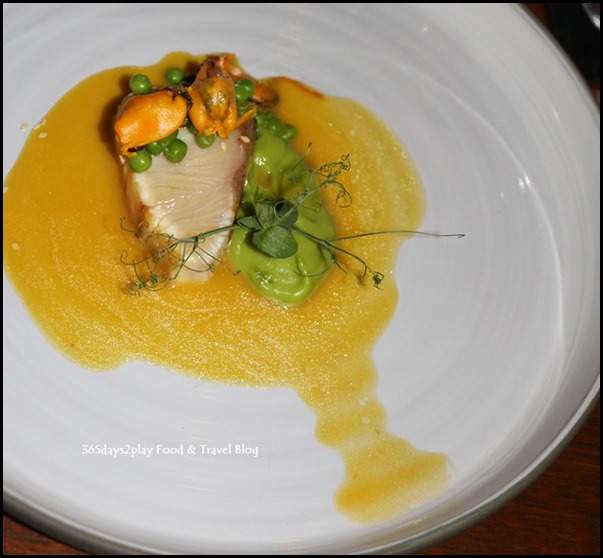 The first of the two fish dishes, the hamachi was lightly seared on the outside while still being raw on the inside, allowing its freshness to be tasted.