*Advertorial*
Freebies coming up…and a chance to pit yourself against us bloggers… read on to the very bottom!!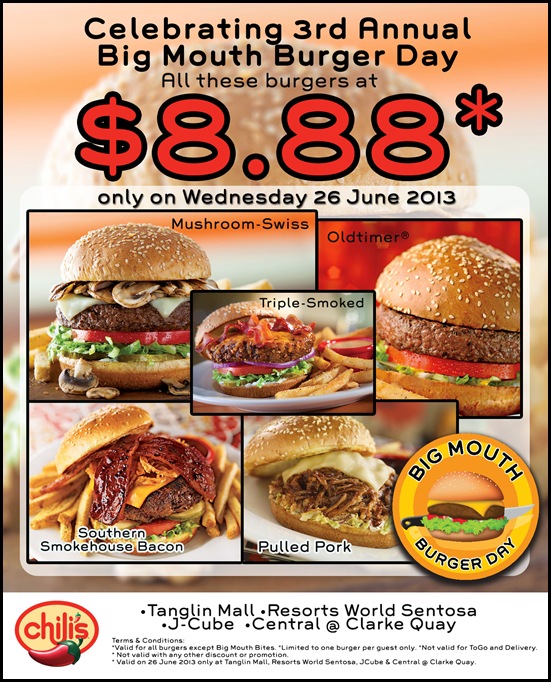 Chili's Grill & Bar will be celebrating its 4th year anniversary and to thank all of their supporters, everyone can get a Big Mouth Burger for only $8.88 on 26 June 2013!!
~~~~~
If you really can't make it on 26 June, which you really ought to, you can still enjoy a 20% discount off the Burger of the Day from 24 June 2013 – 30 June 2013.
Monday – Big Mouth Bites
Tuesday – Southern Smokehouse Bacon
Wednesday – $8.88 for all burgers except Big Mouth Bites
Thursday – Mushroom – Swiss
Friday – Oldtimer
Saturday – Triple-smoked
Sunday – Pulled Pork