Have you checked out the newly rejuvenated Chinatown Food Street by the Select Group? The new Chinatown Food Street is now fully pedestrianized, with a high-ceiling glass canopy shelter and a built-in cooling system! Now you can have local hawker food with the nostalgia of eating right on the streets itself, minus the sweltering heat! And you will soon be able to enjoy free Wifi along all the Chinatown Streets come 28 March 2014.
There are 24 street hawker stalls, 6 shophouse restaurants and ad hoc street kiosks and the operating hours will be from 11am all the way to 11pm daily. Speciality dishes from all major Chinese dialects and different ethnic groups will be featured here from Hakka Yong Tau Foo to Cantonese Dim Sum. And who can forget Indian Roti Prata and Malay Satay, staples of any street side dining?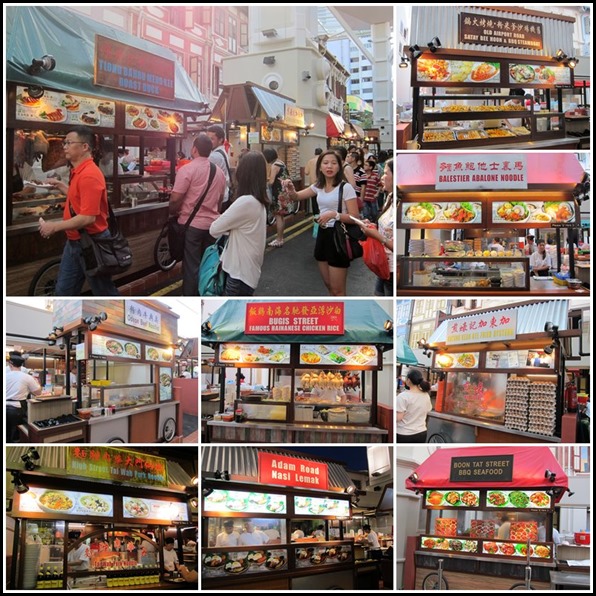 Here's a quick guide on the top 5 favourite dishes we sampled at Chinatown Food Street so you know where to focus when you get there.