Our Muslim friends can rejoice at the opening of the very popular Halal eatery Enak Enak HongKong Tea House. If this sounds familiar, yes Enak Enak of Simpang Bedok has expanded with its second outlet now located at East Coast Park Seafood Centre, opened in early April. The outlet boasts prime sea views as well as a huge car park nearby. Although most people may not realise it, there is a strip of beach in front of the Seafood Centre, and otters were spotted there last month!
If there's one thing that won't escape notice when you step into Enak Enak, it is that of its extensive menu. It is so extensive, it is more than 10 pages long, and mind you, each page has like 20 items listed! Practically anything under the sun is sold here, ranging from dim sum, to Western grilled dishes, all the way to steamboat, peanut soup and banana milkshake? The list is almost endless. Scroll down to check out sample pages of the menu. And get this, they are open 24 hours every day!
Even English Premier League fans will be happy, as there are a couple of TV screens televising the EPL matches every weekend. Seafood Centre is no longer just the home of the chilli crab…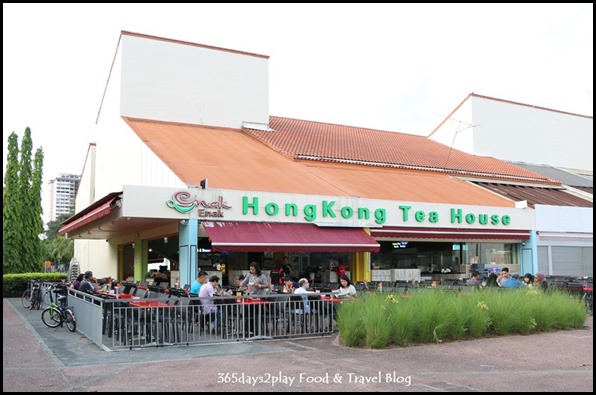 Enak Enak Hong Kong Tea House occupies the corner left unit of Block 1202 of the Seafood Centre. Come early morning or in the evenings to enjoy the cool sea breeze! The pricing is very similar to that at Simpang Bedok, or hawker centre pricing but perhaps 10-20% more. The food generally tasted good as well.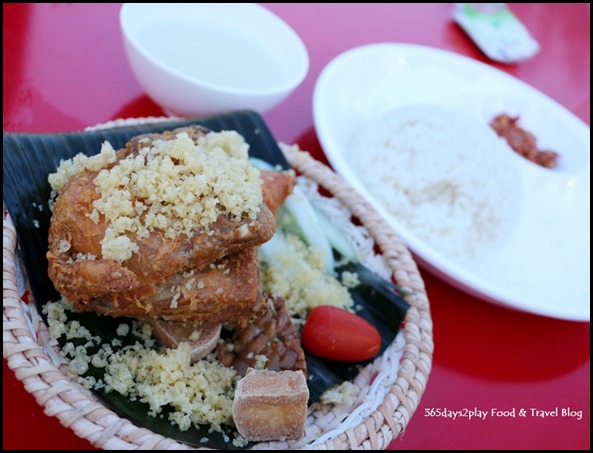 Ayam Penyet