Our Muslim friends can rejoice at the opening of the very popular Halal eatery Enak Enak HongKong Tea House. If this sounds familiar, yes Enak Enak of Simpang Bedok has expanded with its second outlet now located at East Coast Park Seafood Centre, opened in early April. The outlet boasts prime sea views as well as a huge car park nearby. Although most people may not realise it, there is a strip of beach in front of the Seafood Centre, and otters were spotted there last month!
If there's one thing that won't escape notice when you step into Enak Enak, it is that of its extensive menu. It is so extensive, it is more than 10 pages long, and mind you, each page has like 20 items listed! Practically anything under the sun is sold here, ranging from dim sum, to Western grilled dishes, all the way to steamboat, peanut soup and banana milkshake? The list is almost endless. Scroll down to check out sample pages of the menu. And get this, they are open 24 hours every day!
Even English Premier League fans will be happy, as there are a couple of TV screens televising the EPL matches every weekend. Seafood Centre is no longer just the home of the chilli crab…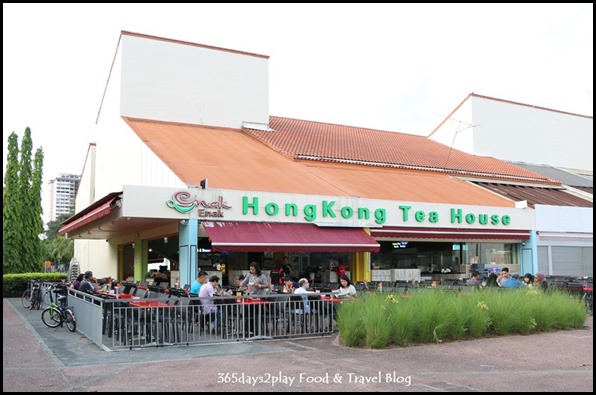 Enak Enak Hong Kong Tea House occupies the corner left unit of Block 1202 of the Seafood Centre. Come early morning or in the evenings to enjoy the cool sea breeze! The pricing is very similar to that at Simpang Bedok, or hawker centre pricing but perhaps 10-20% more. The food generally tasted good as well.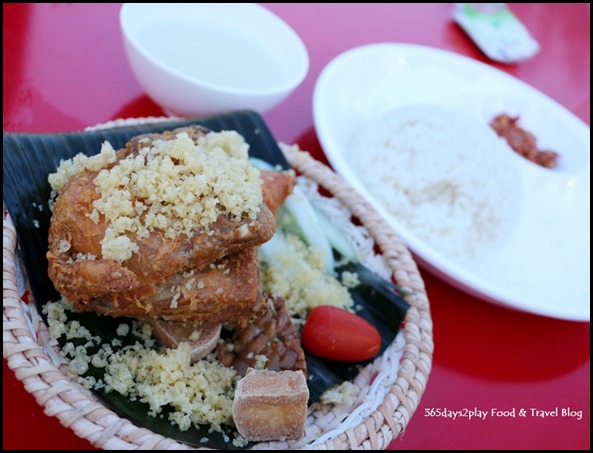 Ayam Penyet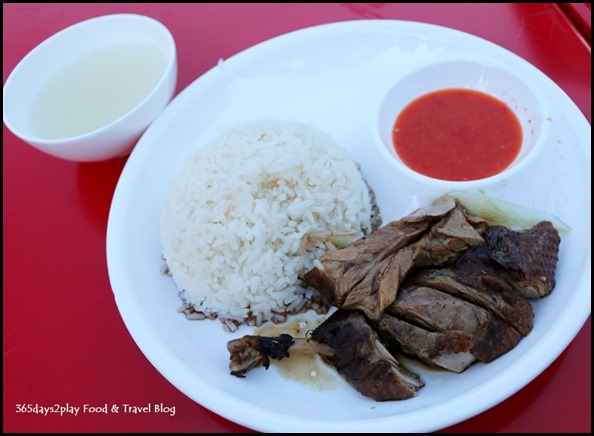 Braised Duck Rice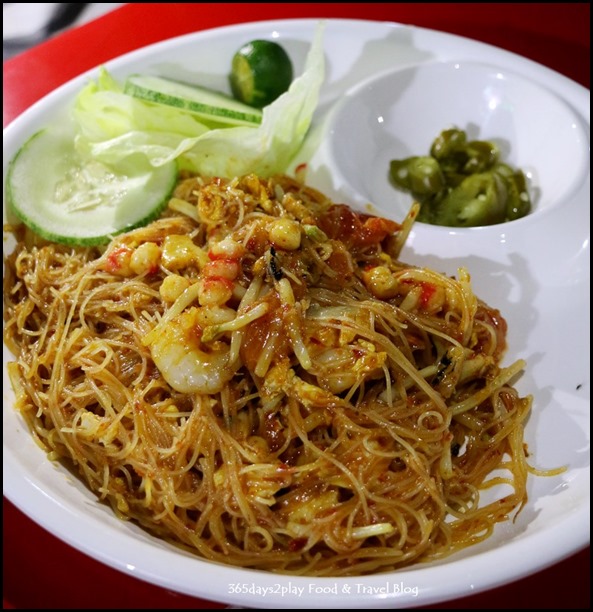 Bee hoon Goreng (wet style)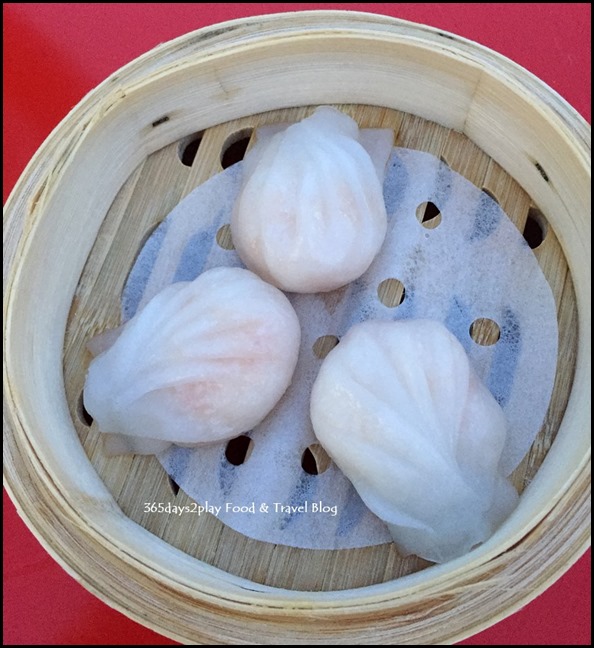 Har Gow $3.90
The har gow was surprisingly nice. It can't be compared to top Chinese restaurants because obviously, any pork ingredient/essence has to be substituted out. But it was good enough that I wanted to eat more than the 2 pieces that I had.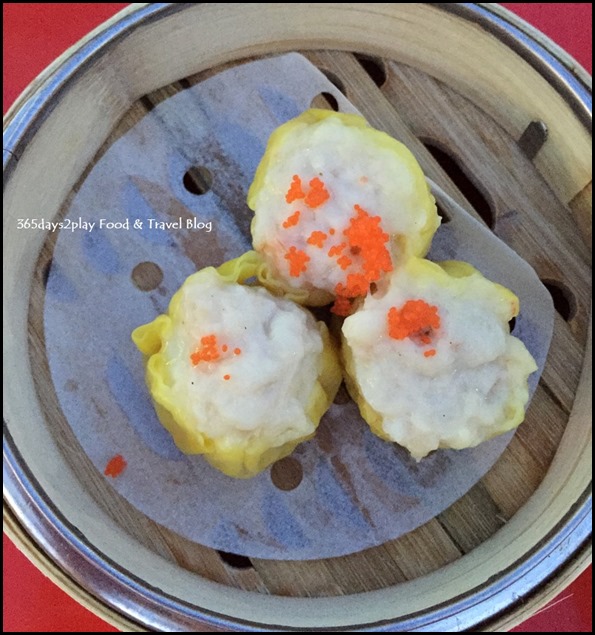 Siew Mai $3.50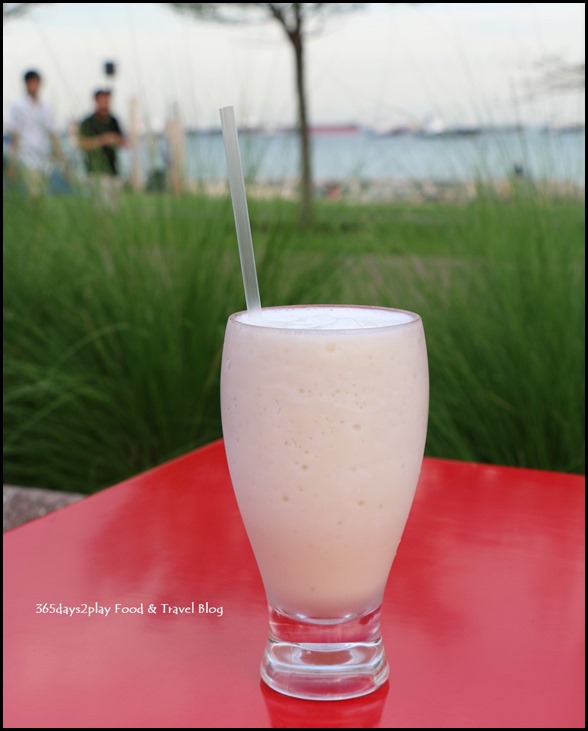 The banana milkshake, at $4+, was so good, we ordered it on 2 separate occasions.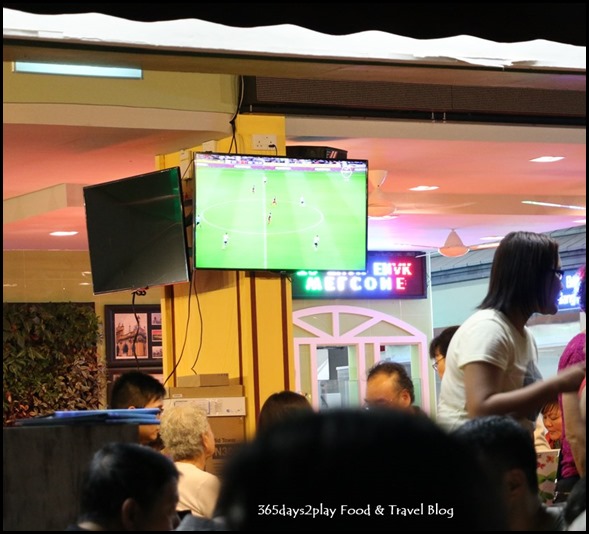 Watch EPL matches at East Coast Park Seafood Centre!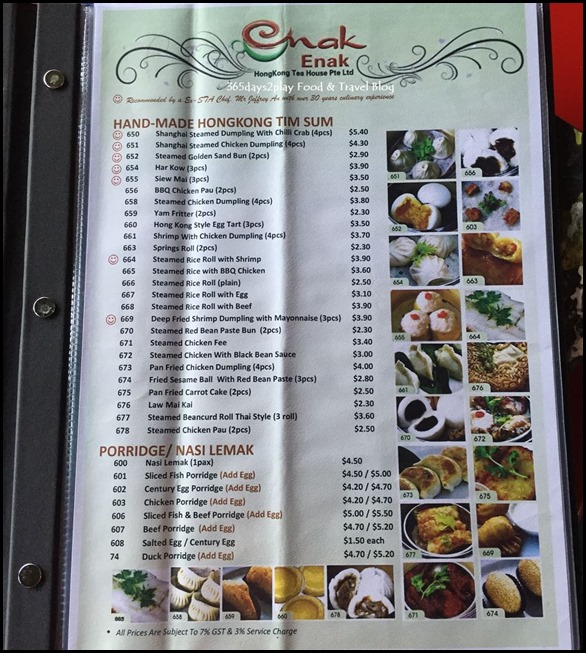 Sample menu. I am not posting the entire menu, just some pages of it. Hong Kong Tim Sum, Porridge, Nasi Lemak.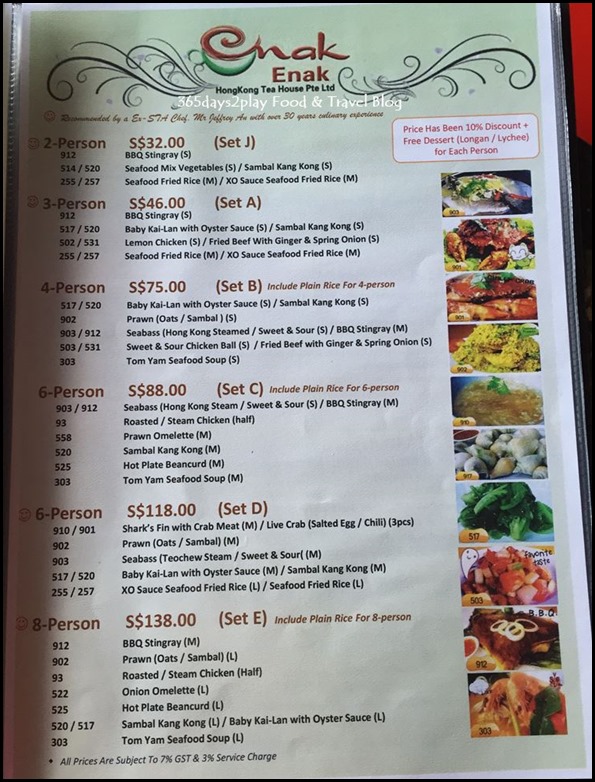 Dinner sets : BBQ Sting Ray, Oats Prawns, Onion Omelette, Hotplate Beancurd etc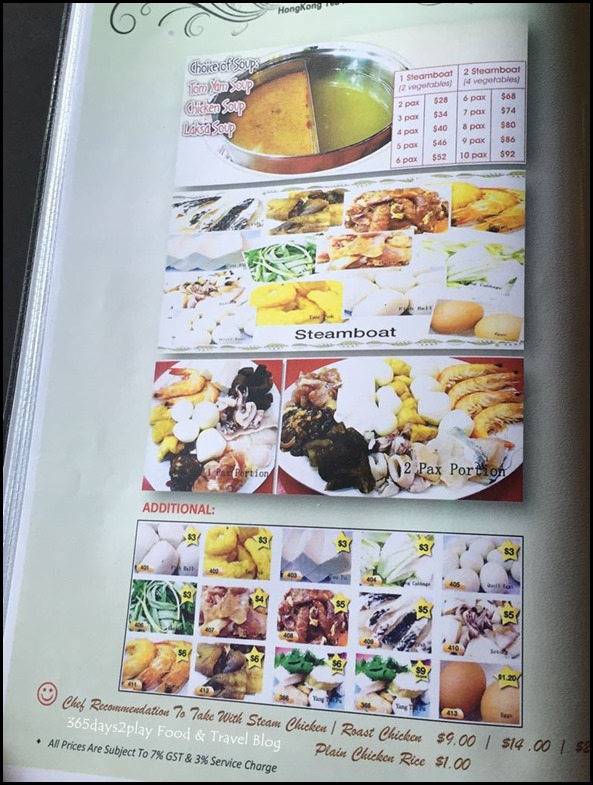 Steam Boat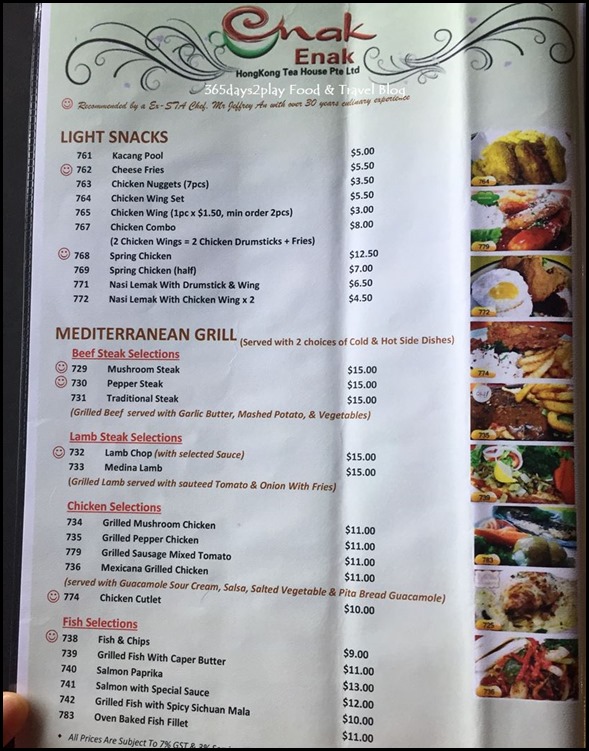 Mediterranean Grill eg lamb chop, fish & chips, chicken chop etc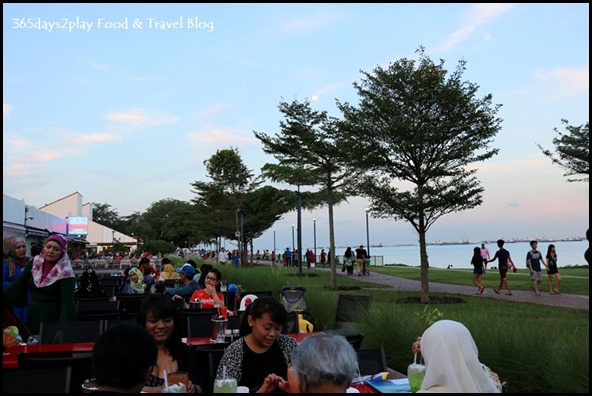 Taken about 1 month after opening, at 7pm on a Saturday. Not bad business I must say? And look at the throng of crowd just strolling by. I wonder where these people come from?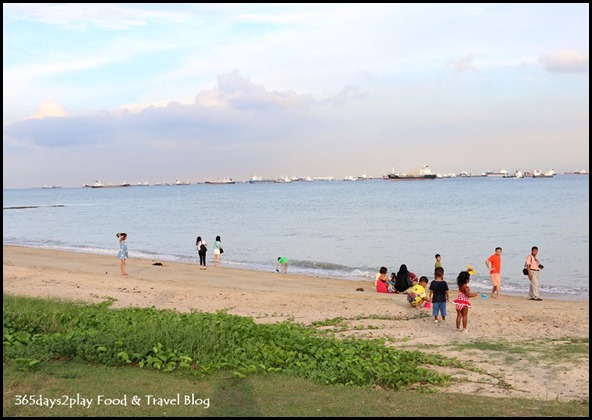 Even though Singapore is not exactly known for her beaches, it is still nice to see people making do with what is available and still having fun outdoors, swimming, fishing, building sandcastles and all.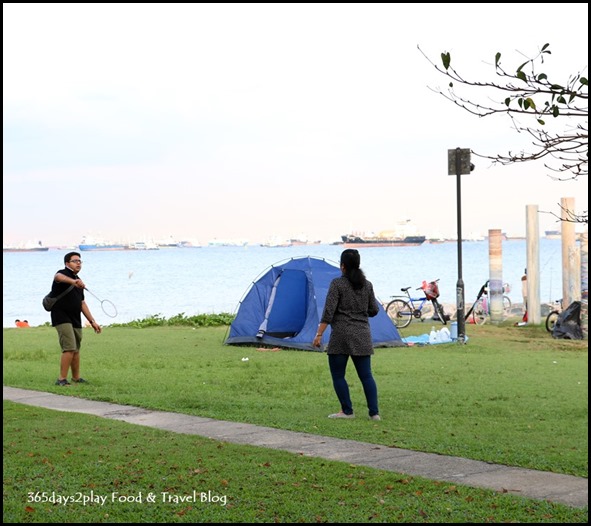 Probably a very good idea to camp directly outside Enak Enak. You have food at your doorstep 24 hrs, and the public toilet is just nearby as well. This couple here were at their badminton game for well over an hour!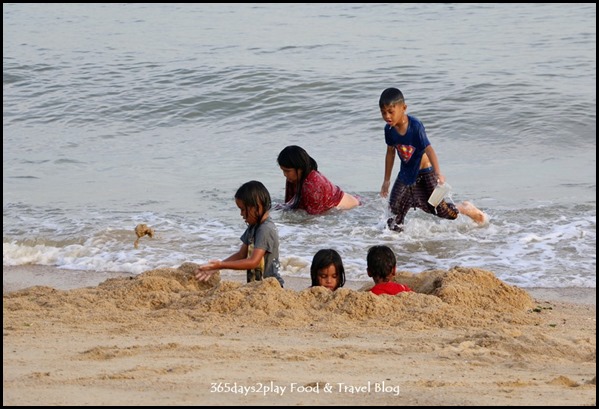 How cute is that? The kids have dug themselves a really deep hole!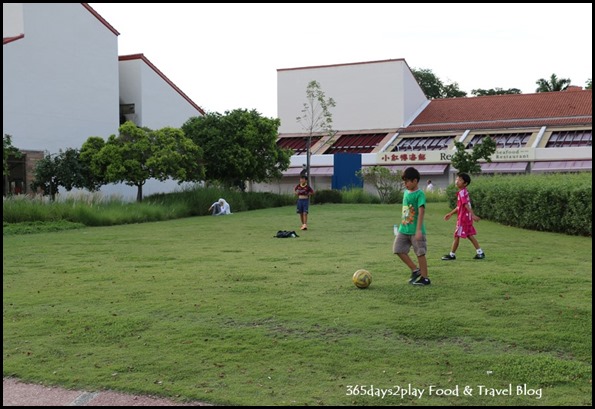 Used to think that this lawn right in the middle of the Seafood Centre would be no man's land, but obviously the kids found some use for it.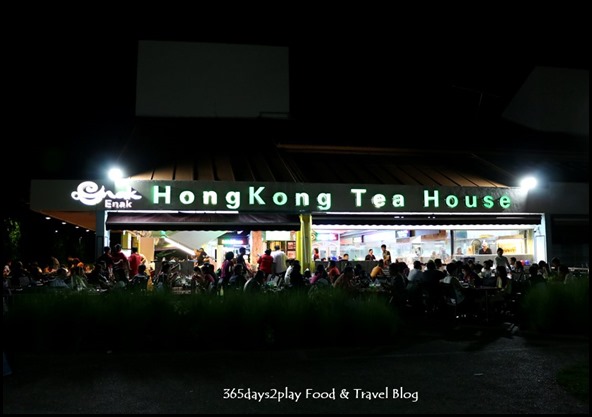 Enak Enak Hong Kong Tea House
Well, if Parkland Green is too crowded for you at East Coast Park, or if you're looking for something open 24 hours at East Coast Park, you know where to find it!
---
Add me on Facebook, Instagram and Twitter if you want to be kept up to date with the latest happenings in the food and lifestyle scene in Singapore!
---
Enak Enak HongKong Tea House (Halal)
1202 East Coast Parkway
East Coast Seafood Centre
#01-01, Singapore 449881