If you haven't heard from me in a while, it's because I was having a wonderful time in the land down under, specifically in the Margaret River region! When I first told people I was going to stay 5 nights in Margaret River, they were incredulous. Most Singaporeans only spend 2 or 3 days in Margaret River, and so did I back in 2010 when I first visited.
However this trip has surpassed all expectations and when I look back, I can't imagine how the holiday could have been any shorter! There's so much to do, so much to see, so much to eat and drink, and not forgetting finding time to actually relax by the beach or resort.
Feasting breakfast, lunch and dinner!
One of the biggest highlights of our trip has to be the 2 beautiful beach resorts that we stayed in. We stayed 2 nights at Smiths Beach Resort and 3 nights at Injidup Spa Retreat. They are very different in character, Smiths Beach Resort having a more modern look and near to the surfing beach while Injidup Spa Retreat, as the name suggests, exudes a cosy and secluded feel, as if it's just you and you alone facing the huge ocean.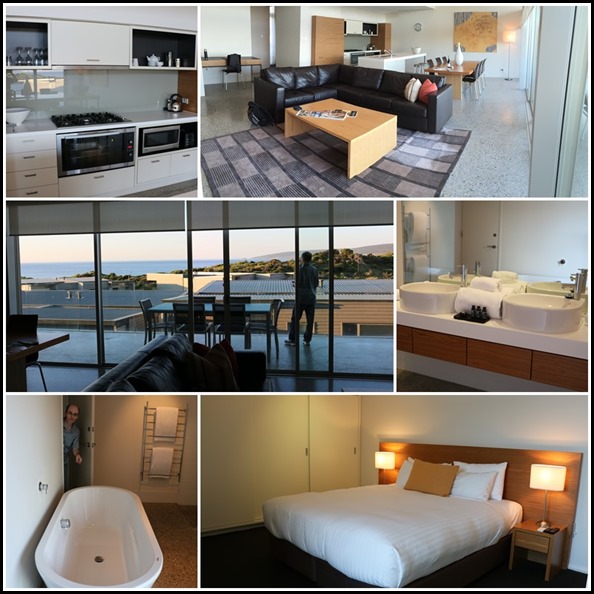 Smith Beach Resort Ocean View Villa – Check out the extensive balcony space, and the big bath tub!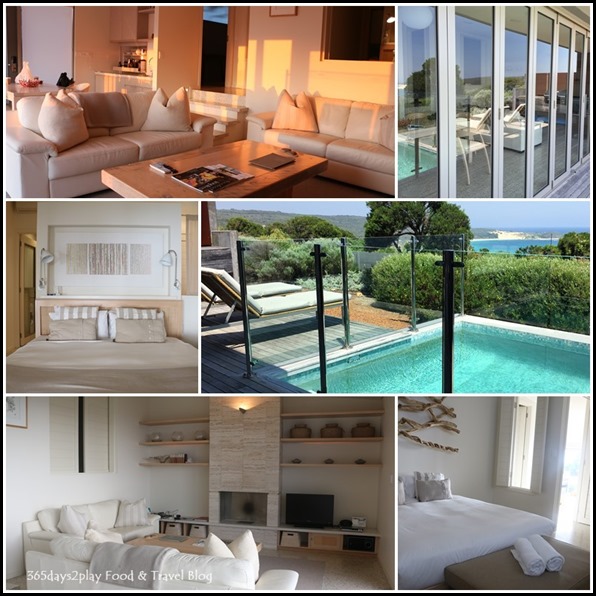 Injidup Spa Retreat – Your own plunge pool where you can watch the sun set directly in front of you! I would just love it if my house looked like this!
It was just amazing to be so near to the beach, and to be able to see the blue waters from our balcony. I would highly recommend paying a little bit more for this privilege because nothing beats waking up to the sounds and sight of the ocean while in your pyjamas and eating breakfast. In fact, I kinda regret packing my itinerary so tightly with activities. I should have spent at least 1 day doing nothing and lazing in the resort. I did at least manage to squeeze in a massage session at Injidup's onsite spa, which was so heavenly I very nearly cancelled my whale-watching plans to have another go at it.