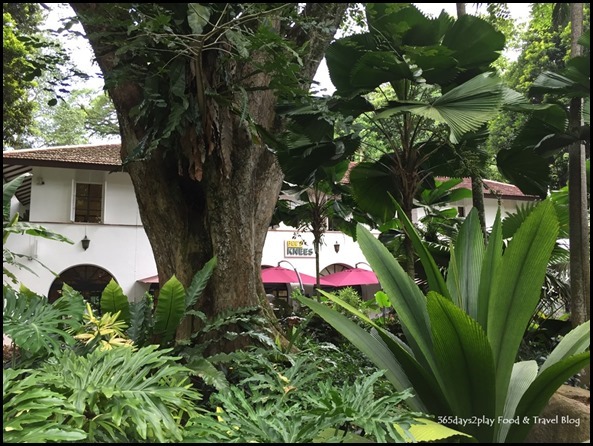 When I say lush greenery, I do mean lush greenery!
Last month, we brought Baby to check out the the latest dining establishment at the Singapore Botanic Gardens, ie the Bee's Knees. It's located in this conservation building called The Garage, which houses Bee's Knees cafe on the ground floor and a more atas restaurant called Botanico on the upper floor. We thought it would be a good opportunity to expose Baby to nature and greenery.
Btw, this 1920s era Art Deco building is called The Garage because it was actually used as a garage back in the colonial times, hence its seven vaulted entrances for the parking bays back then.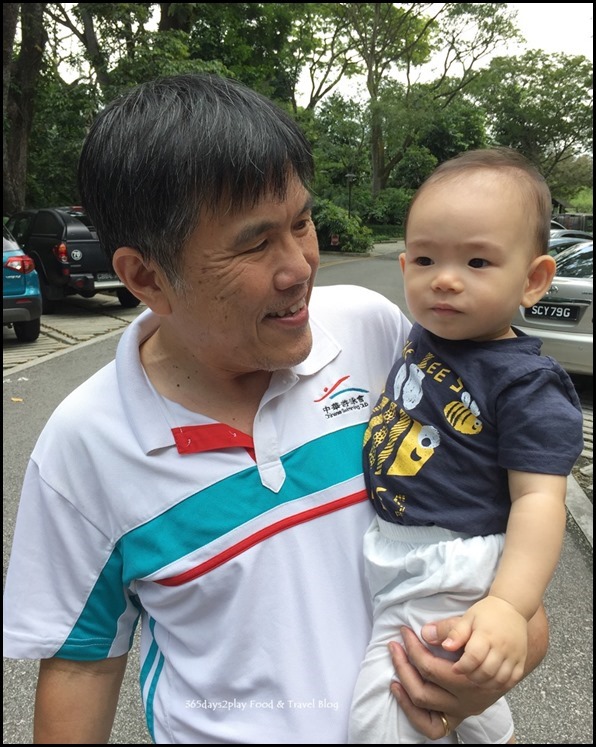 Gong Gong's bringing his favourite boy out for lunch. Did you see what he's wearing?? Yes I bought The Bee's Knees shirt from Mothercare SG specially to go dine at the Bee's Knees.