Iceland has been in the news lately. Every one probably has heard of the existence of a country called Iceland, but hardly anyone knows anything about it. We now know that it has a very active volcano called Eyjafjallají¶kull, whose upset tummy caused it to belch chaos in big brother Europe. God knows how many irritated people there are out there who now hate Iceland for causing them be stranded in Europe for more than 1 week. The other thing that has put Iceland on the map is the particularly severe financial crisis it is facing.
That is why the Icelandic Tourism Board (or Icelandic Tourist Board, as they call themselves) is keen to clean up its image in order to attract the tourists back again. They want people to know that the country is not entirely covered in ash! According to the Icelandic Tourist Board website, the eruption in Eyjafjallají¶kull glacier poses no safety threat and is localised to a very small area surrounding the volcano. The rest of the country continues much as usual, with little or no disturbance to daily lives. They've even come up with a nifty little website called Inspired by Iceland, for people to learn more about what to see and do in Iceland, as well as for people to post their pictures and stories there.
I dug up some stats of Iceland for you. Iceland is a little European island country located in the North Atlantic Ocean. The population is about 320,000 and a total area of about 103,000 km2. In 2009, it received about 493,941 visitors through its 5 airports. Keflavik Airport is its busiest, and receive 464,536 visitors in 2009. Unsurprisingly, the majority of tourists hail from Europe. Very few Asians visit Iceland. Even Chinese and Japanese tourists to Iceland in 2009 made up only 2.6% of the tourists through Keflavik Airport.
I wonder if Icelandic people are friendly? You often hear of horror stories from Asian tourists receiving racist treatment in Western countries. Will it be the same for Iceland since they are probably even less accustomed to seeing Asian faces?
Fears aside, it's actually not a bad idea to visit Iceland now. The summer months are where the daylight hours are the longest. For kiasu Singaporeans, this means more daylight hours to do things to make your holiday really worth it . In fact, it doesn't get totally dark during Summer. Now's also the time when it isn't so cold, so we don't end up getting a culture shock in the weather department.
So what is there to do in Iceland? Well a picture tells a thousand words. So let these pictures of Iceland speak for themselves. These pictures are taken from the Icelandic Tourist Board. I'm sure they wouldn't mind, would they?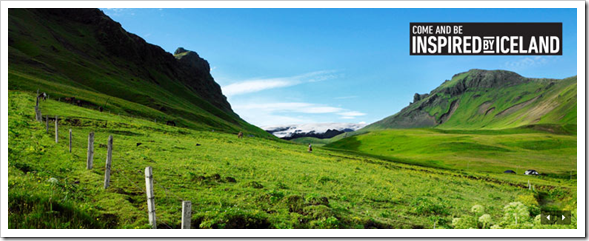 Iceland is not all covered by ice or by ash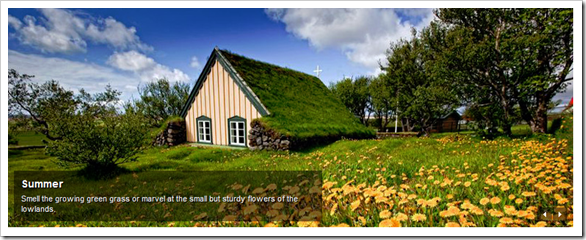 Pretty summer flowers
And now, for the big question. Should I go to New Zealand in July, or should I go to Iceland? Both are far flung countries to say the least. And both have stunning scenery worthy of the best cameras. I have been to New Zealand 3 times already, but Iceland is just….so mysterious and so far away……