If you're in the City Hall area and thinking of where to chill out for the evening, you might just want to check out the newly opened Beer Tavern at Grand Park City Hall. You must check out the Crazy Friday deal where you can have free flow of beer and wine for only $25++!!!! Most hotels boast wine bars, and a beer tavern in a hotel seems to be quite a rare find, but nobody ever said it can't be done! On the contrary, I thought it to be a great way to put some life into a previously disused garden.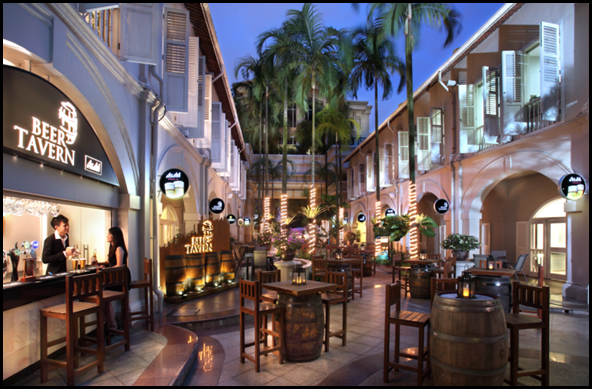 Beer Tavern is a hideaway gem that boasts more than 30 varieties of international beers from countries including Holland, Belgium, Mexico, Taiwan and Australia. You can enjoy the refreshing beers at this alfresco bar amongst the whistling trees while perched atop bar stools and old school wooden beer barrels as tables. Overhead speakers will stream a diversity of musical genres to provide an easy going vibe. The colonial architecture and the night sky above will help ease you away from your worries into a holiday mood, even if only for an evening.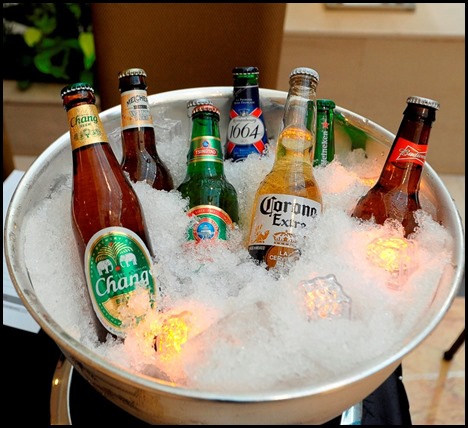 The 30 varieties of international beers include Little Creatures Bright Ale (Australia), Foster's (Australia), Leffe Blonde (Belgium), Stella Artois (Belgium), Tsing Tao (China), Kronenbourg 1664 (France), Erdinger (Germany), Asahi (Japan), Dester (South Korea), San Miguel Light (Philippines), Singha (Thailand), Fruit beers from Taiwan and Draft Beers from the tap.
Well one can't just drink beer and eat nothing, so there is a food menu with interesting snacks such as Salami Pizza with Mozzarella Cheese and Oregano, Salted Grissini Sticks with Parma Ham, Deep Fried Prawn Wonton, Sauteed Australian Black Mussels, Beef Meat Balls, Breaded Champignon Mushrooms and more.
~~~ Promotional rates at the Beer Tavern until the end of November!! ~~~
Divas Night Out — Thursdays, 6.30pm to 8.30pm
$20++ per person, inclusive of free flow of beers and wines, exclusively for ladies. Ladies may continue the party with 1-for-1 all night long after 8.30pm
Crazy Fridays — Fridays, 5pm to 9pm
$25++ per person, inclusive of free flow of beers and wines. Continue the party after 9pm with 1-for-1 all night long! Sounds quite good for a Friday!
Men's Night Out — Saturdays, 7pm till closing
1-for-1 all night long on beers and wines, exclusively for men! How come the men get it good for weekends???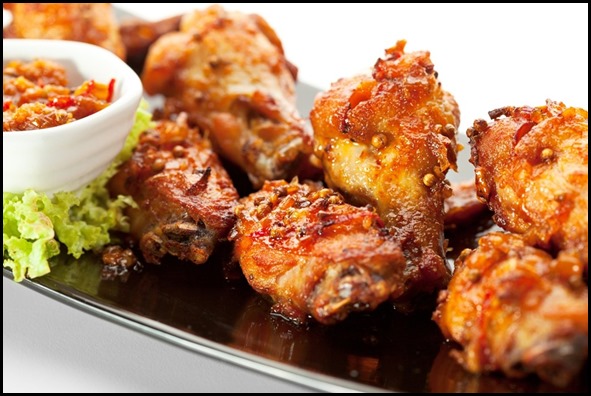 Beer Tavern Crispy Chicken with Prawn Paste
---
Read about other restaurants at Grand Park Hotel City Hall and Orchard
Read about places to dine at in the City Hall area.
Add me on Facebook, Instagram and Twitter if you want to be kept up to date with the latest happenings in the food and lifestyle scene in Singapore!
---
Grand Park City Hall
10 Coleman Street Singapore 179809
Tel: (65) 6336 3456
Fax: (65) 6339 9311
Grand Park City Hall is opposite Peninsula Plaza / Funan Centre. Nearest MRT station is Cityhall MRT station.
Beer Tavern Opening Hours
5pm — 1am (Sundays to Thursdays)
5pm — 2am (Fridays, Saturday, Eve of and Public Holidays)