Today, someone asked me if I feel pressurised to constantly find new places to sample. I didn't have to think at all before I gave him a resounding "no, not at all". The fact is, there are so many wonderful restaurants and places out there that I have yet to try! I may even venture to state that my blog name epitomizes what I feel about how much more there is waiting to be discovered.
I don't have a problem thinking of where to go next. On the contrary, the 2 biggest problems facing me as a food blogger is the perennial TIME and MONEY issue! To solve the time issue, I bid farewell for today with this short post. To solve the money issue, I deviate from fine dining with this $0.50 half-boiled egg from Tong Ah. Enjoy!
Remember, there are 365 days to play each year! PLAY HARD!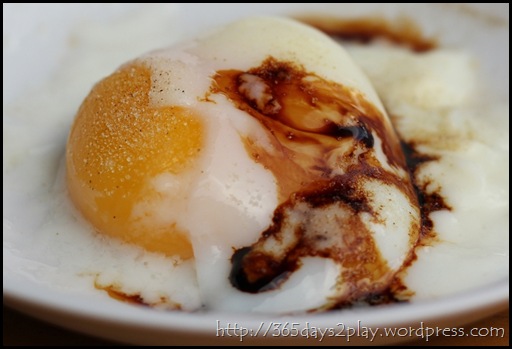 Tong Ah Coffee Shop
36 Keong Saik Road, Singapore 089143
Tel: 62235083
Mon-Sunday 7am – 9pm (Alternate Wednesdays off )