A few weeks ago, my taxi zoomed past Wheelock and I caught a glimpse of the new Robert Timms cafe. I hadn't realised that it had taken over the old Borders Cafe until Tiny Island mentioned it. I know the brand Robert Timms as a coffee purveyor originating from Australia. You can buy their coffee powder or beans from practically any supermarket in Singapore.
Maybe I've been on the lookout for more cafes to visit ever since I started my blog, but I find that in the past year alone, Singaporeans have gone beyond the caffeine-pumped watery liquid from chain-store cafes such as Starbucks to demand for good, premium, lovingly-brewed coffees from the likes of Papa Palheta, 40Hands, The Highlander and The Plain. So, I was quite interested to see what sort of cafe they would have.
We did have an opportunity to dine at Robert Timms last week. Unfortunately, we had to rush for an event in Orchard Road so we had to skip the coffee. Food-wise, I'm pretty pleased with the selections. They have an all-day breakfast menu going on, sandwiches, as well as the usual mains menu. The most expensive breakfast dish is only $14. Compared to dining at say Marmalade Pantry across the road at Ion, this is more affordable!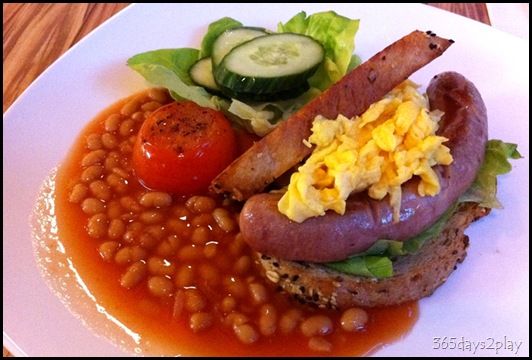 Bratwurst Sausage with Scrambled Eggs on wholemeal bread $10.90 – Even though I was quite shocked to see the sandwich sitting in the pool of baked bean gravy, I enjoyed every bit of the meal. The sausage was juicy and cooked just nice. I chose wholemeal bread but you can opt for other types. The wholemeal bread went very well with the tasty sausage. I also liked the texture of the eggs, although I thought they were slightly plain.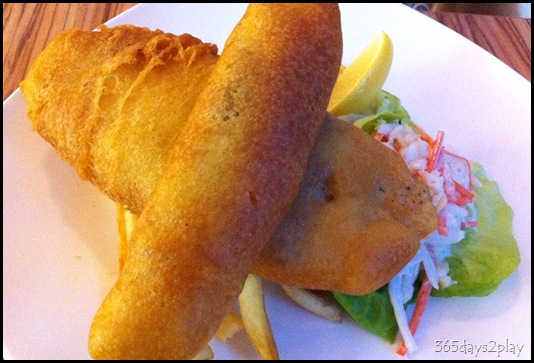 Fish and Chips — A humongous portion. The Partner could only finish the bottom piece. There was a lot of meat encased within that batter. And speaking of the batter, it had an interesting banana taste. We were kind of hoping the top one would be a banana fritter, but it was also fish.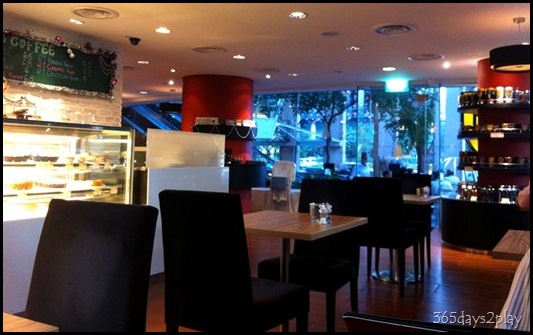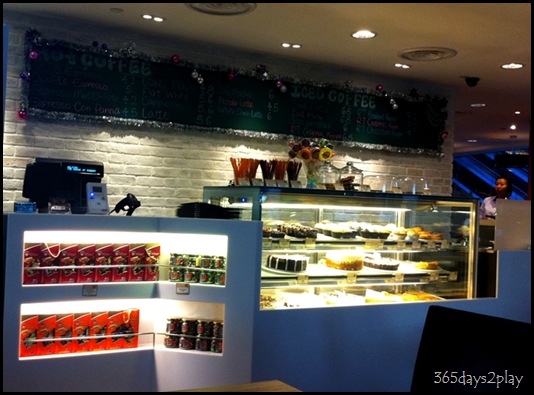 Robert Timms all decked out and ready for Christmas. Their lollipop jar looks so inviting! If you click on the picture, you can see the prices of the coffee.
I'll be back for the coffee!
Robert Timms
Wheelock Place, 501 Orchard Road Singapore 238880