Petit Provence is known for its fluffy croissant-like wassants. A colleague first introduced the wassants to me when we were at The Central in Clarke Quay. I thought the wassants were tasty, but they were so tiny I didn't want to have to spend loads on them. It seems now that every tom dick and harry bakery also offers wassants, albeit with different names and variations to the recipe.
The other day, I discovered that Petit Provence has also opened a bakery and cafe at Ion Orchard. In fact, it has been in operation for more than 1 year. I was glad to know they had expanded into doing sandwiches as well. It was great because I was feeling so peckish at 4pm.
I chose the omelette sandwich, which cost only $3. Filled the gap and I was happy again. For a cafe located in the heart of Orchard road, a sandwich with this much fillings is a steal.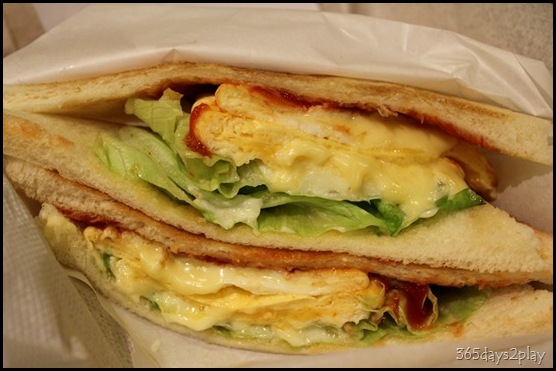 Oozy eggy goodness. Once again, the humble egg satisfies.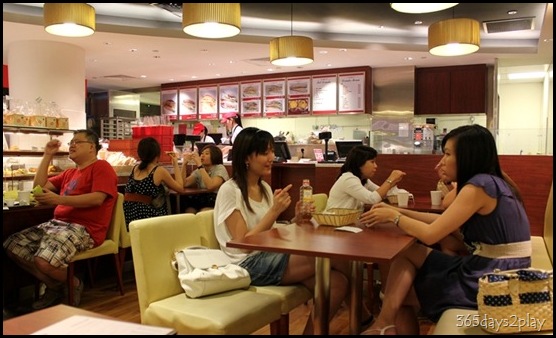 Click on the picture to see Petit Provence's menu. Or you can buy the numerous breads and buns on display and have them at the cafe.
Orchard ION Shop
2 Orchard Turn, ION Orchard,
#B4-07/08,
Singapore 238801
Tel: 6509 3926