Last Saturday, I was invited to attend the 1st birthday of the child of one of my good friends.  Once, where bee hoon, fishballs and chicken wings cooked or catered at home would have sufficed, the trend now is for more lavish and exotic birthday parties, complete with clowns, tiered birthday cakes and perhaps even a baking class thrown in!
You can hardly blame the parents for wanting the best for their kids. It's actually lots of fun dreaming up all sorts of pretty ideas for the best birthday parties. I'm quite certain I would be the same when I have kids. In fact, I feel like having my very own party already! You know I never did celebrate my 21st birthday and I've been toying with the idea of celebrating it belatedly. Very belatedly. Any sponsors out there for my 21st birthday party hmmm? 🙂 🙂 🙂
The birthday girl's party was held at Medz Restaurant, located at the basement of Orchard Central. Medz is like the Mediterranean version of Marche Restaurant. You are presented with a credit type card upon entry into the restaurant which you use to chalk up food orders at the various food stations. You have to make the order as well as obtain the food yourself at the respective food stations. Payment is then made only at the restaurant exit. Medz is rather small when compared to Marche. In terms of cuisine, the most "exotic" would be the paellas and tagines.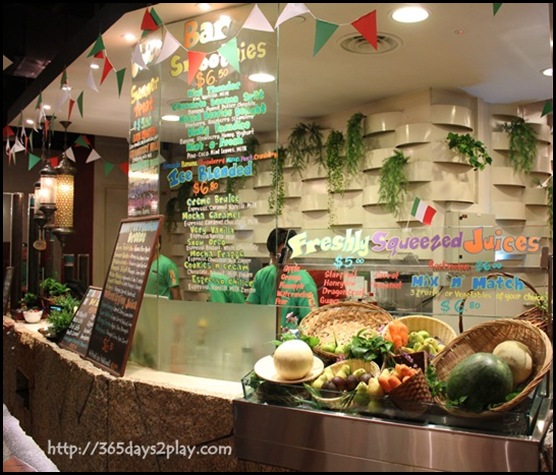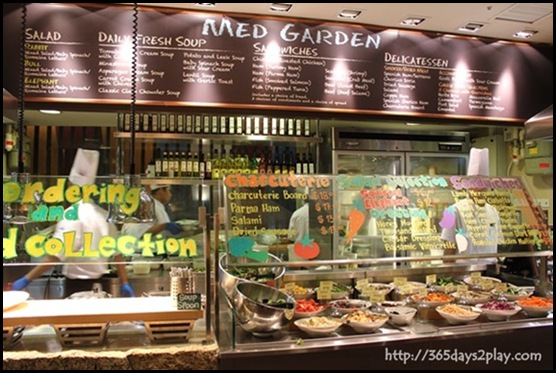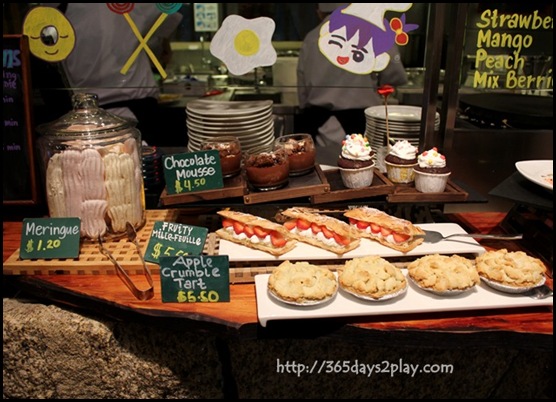 My friend had booked a cosy little section which included a kids play area. I think that was a fantastic idea because all the parents with kids could simply leave their kids in the play area while enjoying their meal nearby.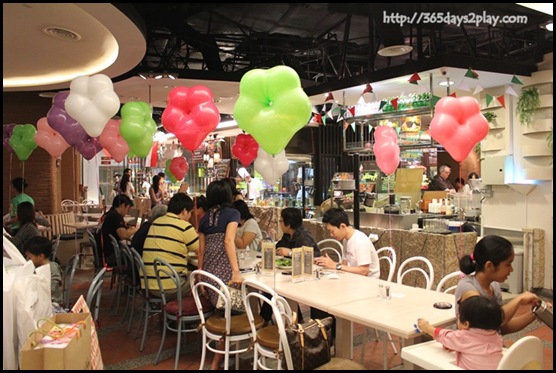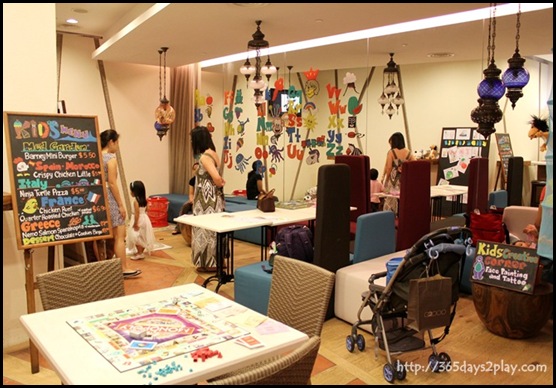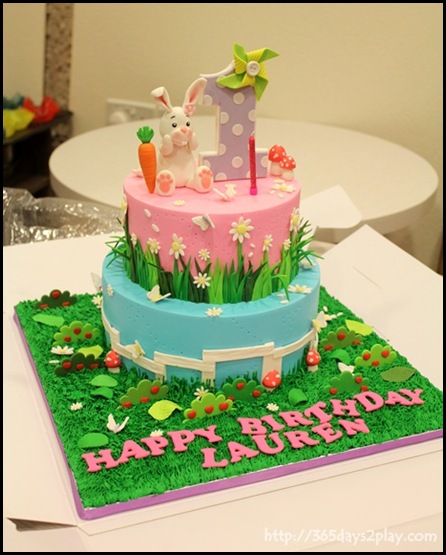 Here's the cute 2 tiered birthday cake. They say cakes like these decorated with fondant usually aren't tasty, but this one was pretty good according to my friend. I only had a bite before a fly landed on my slice so I couldn't really tell.
Happy Birthday Lauren! May you grow up to be a smart and beautiful girl!
Medz (Orchard Central Outlet)
181, Orchard Road #B2-01/02/03 Orchard Central, Singapore 238896
Monday to Sundays: 11:00am to 11:00pm
Medz (Millenia Outlet)
#01-46/47/55/56
Millenia Walk
Tel: 6337 7507
Fridays to Saturdays 11.30am-1am
Sundays to Thursdays 11.30am-12am
If you've enjoyed reading this post, please vote for me at the Singapore Blog Awards 2012. I'm a finalist in the Food Category. Please press VOTE ME and it's only successful if you see the words VOTED come up!