The Kronenbourg 1664 event was held at The Coastal Settlement, a new restaurant and bar located in the heart of Changi. I have to admit, The Coastal Settlement is sited in a pretty secluded place. But despite that, or because of that, The Coastal Settlement exuded a special charm the 1st time I visited it a few weeks back.
The place is very laid back, but what I really like about the place is that it is like a little maze, waiting to be explored! Every section of the restaurant boasts a different type of decor and furniture.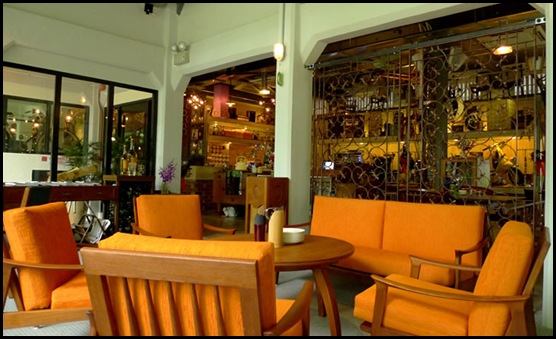 You have nice sofa seats for having coffee with friends on the weekends.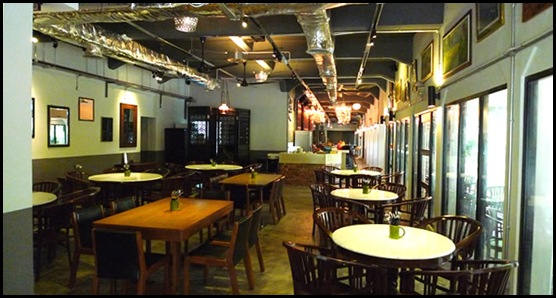 You have the local old school feel with the wooden chairs and rounded tables with marble tops.
You have the bar seating with Chinese doors
You even have extensive outdoor seating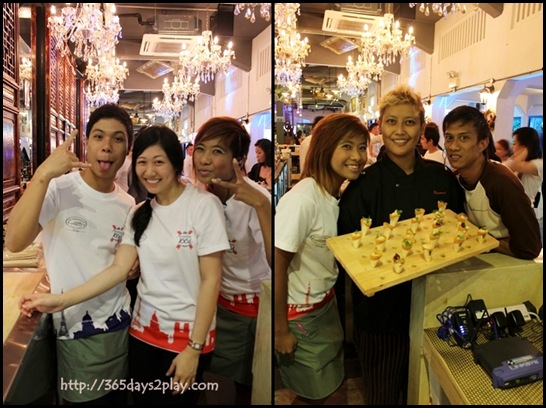 My 2 friends and I had a really good time at the Kronenbourg 1664 party. The staff were so friendly and took time to pose and smile for my photos! Staff like them makes dining out an enjoyable affair. It's all in the total experience you know.

A buffet spread was provided.
But we were more interested in trying out the made to order sandwiches and sashimi. The sashimi was really fresh, and we had a few rounds of those. The wagyu burgers were also pretty delicious, with tender and moist patties. I also liked the lobster mayo in ice cream cone!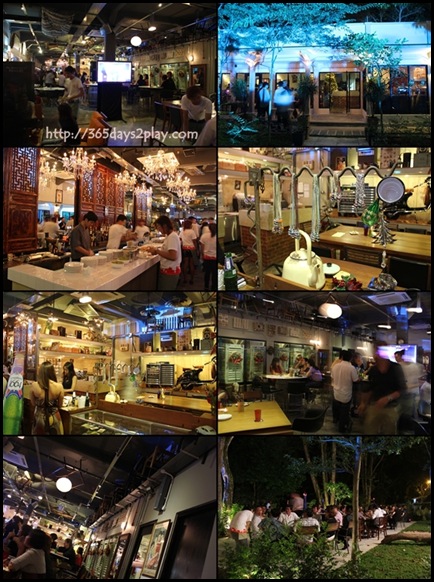 Definitely look forward to going back to The Coastal Settlement again, maybe this time in the day time. It must be really rustic and peaceful in the day. I just love it when I am dining in the midst of nature, don't you? I really want to check out more of the Changi area. This place is so steeped in history (in Singapore's context) with a touch of mystery!
Read more about the unveiling of the Kronenbourg 1664 Eiffel Beer Tower event here.
For more ideas on where to eat in Changi Village or Cafes in Changi Village, check out Chock Full of Beans.
The Coastal Settlement
200, Netheravon Road, Singapore 508529.
Telephone Number : 6475 0200