'Tis the season to be jolly and December is almost upon us already. Need I even remind all of us that once again, the year has just flown by in the blink of an eye? Make sure you end the year with a festive bang, and for me, that always means having a great Christmas as well as a great New Year.
For those of you who are planning on hosting your very own Christmas party at home, Cold Storage supermarket is a great idea to stock up on your festive produce. With a few simple ideas and some creativity, you too can host a Christmas party for cheap. If you're a guest attending the Christmas party, you can even consider buying gifts from Cold Storage. Any strategy to avoid the mall crowds is a good strategy. Read on for more ideas on how to host the perfect Christmas party without burning a hole in your pocket!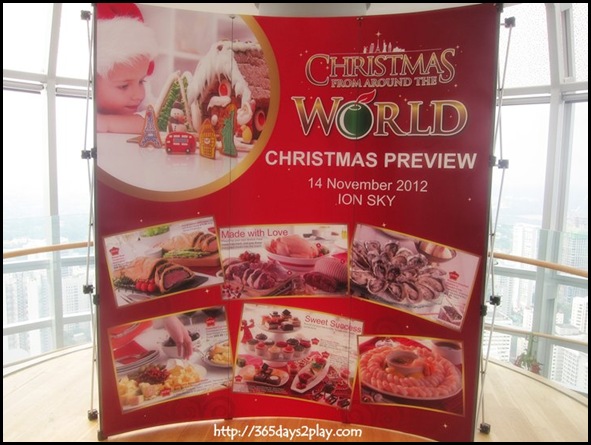 Actually, it was with a very heavy heart that I had to miss out this Cold Storage Christmas Preview, but I sent my trusty sidekick to take photos and eat my fair share of the food. Pretty amazing the venue too, it was held at ION Sky! The views are fantastic!
Festive Produce at Cold Storage Supermarket
Let's start first with all the goodies that were laid out for the media to try.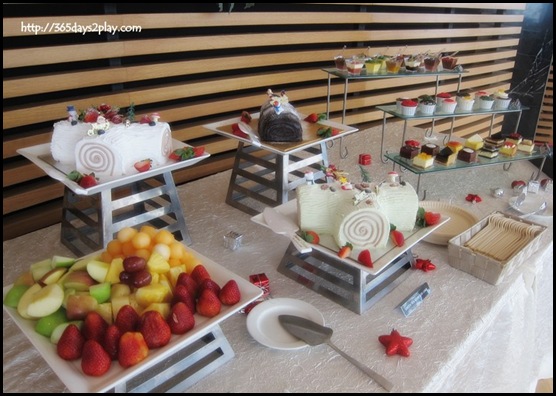 Starting with desserts as usual, of course you have to have the signature log cakes!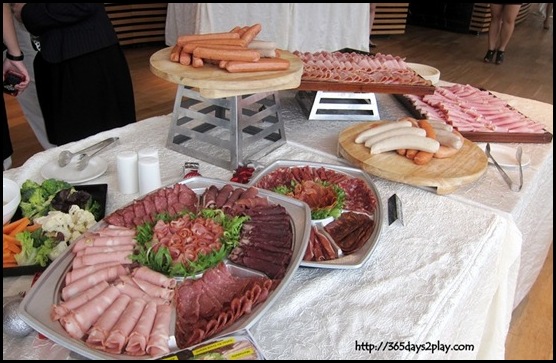 Italian Cold Cut Platter  (Parma Ham, Mortadella, Air-dried beef, Italian Air-dried Salami, Smoked Flat Pancetta) $99.99 for 1.2kg Serves 8 – 10 pax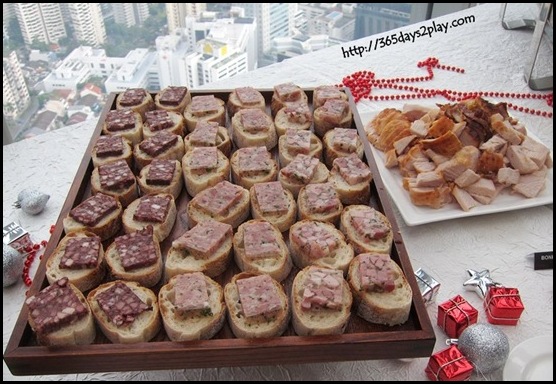 Sliced terrine meats on crusty baguettes. A cinch to make and yet a crowd pleaser.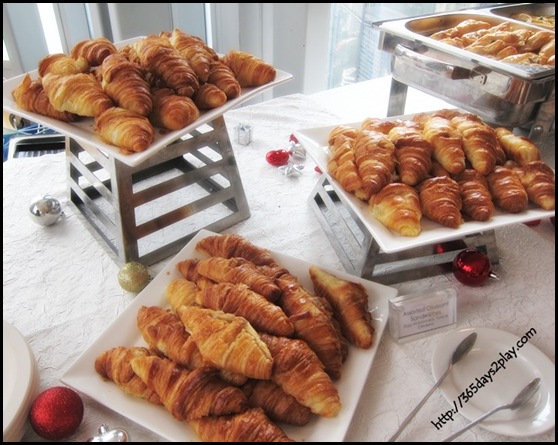 Filled croissants