Sponsored Post
I have a confession to make. I have this horrible fear that I can't get rid of. It's so bad, it is even more fearful than being alone in a locked room with several cockroaches. Yet, it's a fear that I live with on a constant basis. It's the fear of having to find some document from my mountainous stash of papers.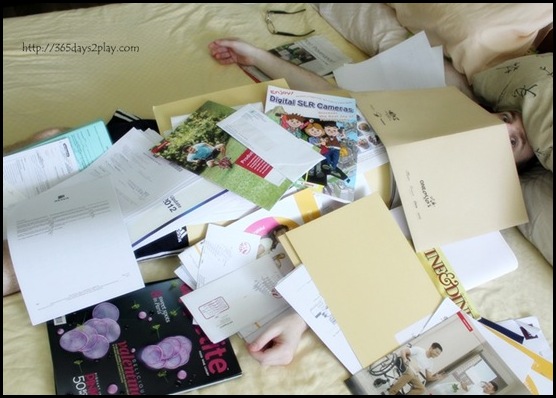 Seriously, I feel buried in the amount of junk that I have. Yet I can't really call them junk, for they are necessary documents such as receipts, invoices, insurance contracts and even camera manuals! Can't throw them away, yet I don't have an immediate need for the documents.
I was mulling over this problem and praying to god for a solution when the doorbell rang. Whadd'ya know, mysterious package from 3M! Can 3M be the answer to my prayers?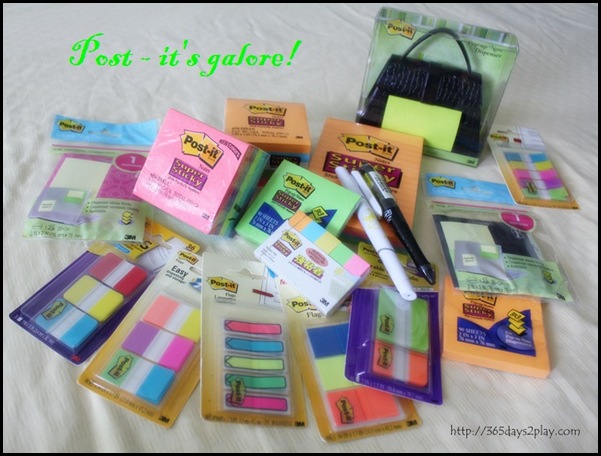 Turned out to be a whole package of 3M Post-it products, many of which I didn't even know existed! I'm quite familiar with the Post-it sticky notes, I'm sure you are too. But I didn't know that they had so many types of file flags and tabs, in really attractive neon colours too! They must have also realised that I'm running low on handbags, they sent me a sticky note dispensing handbag!