Sponsored Post
I have a confession to make. I have this horrible fear that I can't get rid of. It's so bad, it is even more fearful than being alone in a locked room with several cockroaches. Yet, it's a fear that I live with on a constant basis. It's the fear of having to find some document from my mountainous stash of papers.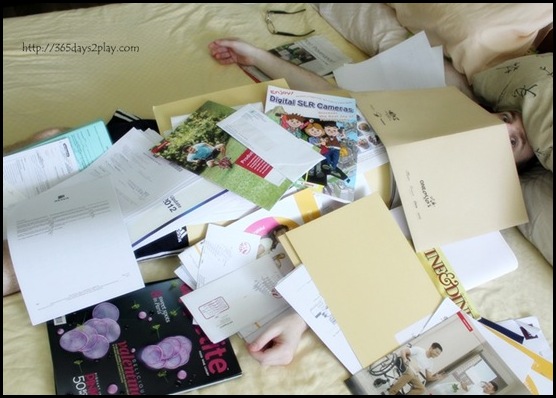 Seriously, I feel buried in the amount of junk that I have. Yet I can't really call them junk, for they are necessary documents such as receipts, invoices, insurance contracts and even camera manuals! Can't throw them away, yet I don't have an immediate need for the documents.
I was mulling over this problem and praying to god for a solution when the doorbell rang. Whadd'ya know, mysterious package from 3M! Can 3M be the answer to my prayers?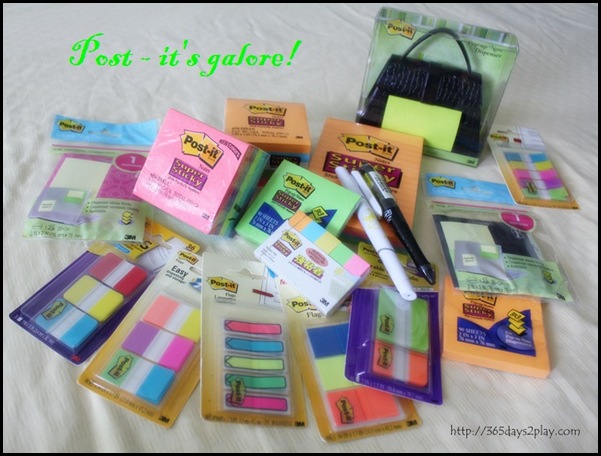 Turned out to be a whole package of 3M Post-it products, many of which I didn't even know existed! I'm quite familiar with the Post-it sticky notes, I'm sure you are too. But I didn't know that they had so many types of file flags and tabs, in really attractive neon colours too! They must have also realised that I'm running low on handbags, they sent me a sticky note dispensing handbag!
I really like the bright colours, you can spot the flags and tabs from a mile! Don't you feel like you just wanna jump right out of bed and get organizing immediately so that you can use these little cuties? (This is why 3M Post-its can help you to organize your mess instantly, and willingly!)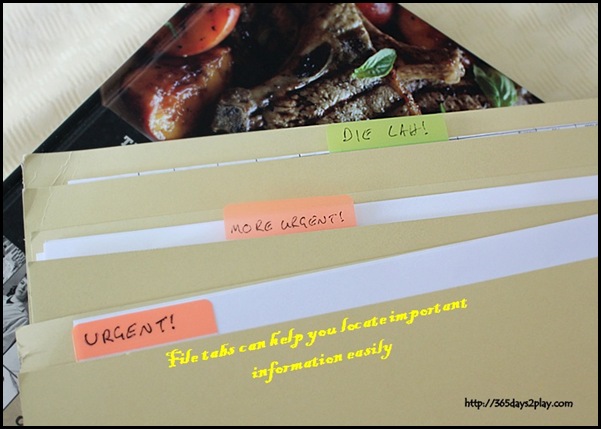 With the goodies from 3M, I quickly got on to the task of resorting all my documents and labelling them clearly with the file tabs. As you can see, documents that require my attention are labelled as Urgent, More Urgent, and HOPELESS. All you have to do with the file tabs is to find the sections you need, and swiftly paste the file tabs there. There's no need for getting those cumbersome section dividers, and having to open up the entire file to insert them in.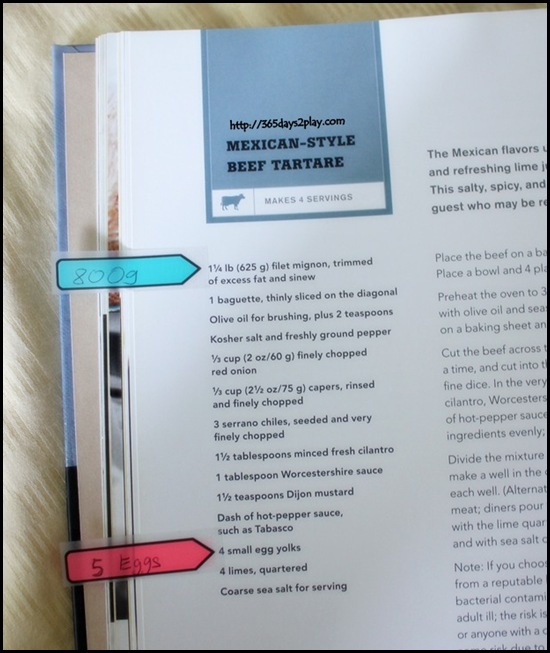 The colourful flags aka arrows come in really useful too. Most people use them to tell the boss to SIGN HERE, but I think we can all be more creative than that. I find them particularly useful when tweaking my recipes. My cookbooks are too pretty and precious to write in them so this is a good way for me to remember how to make my dishes even more special! I'll let you in on another secret. All cooks hate following recipes, but if you don't cook the dish often enough, you'd soon forget the secret step or additional ingredient you used the 1st time.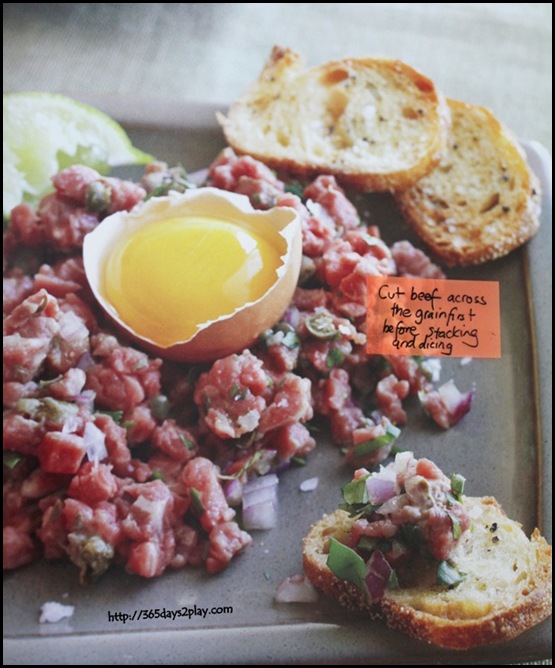 The orange piece is a piece of orange highlight. As you can see, it is a little see through. On a white background, it can be used to highlight certain paragraphs, while still being able to read the words beneath it. I find it too big to be used as sentence highlights, so I've used it here to insert small notes without actually covering the pictures or text underneath.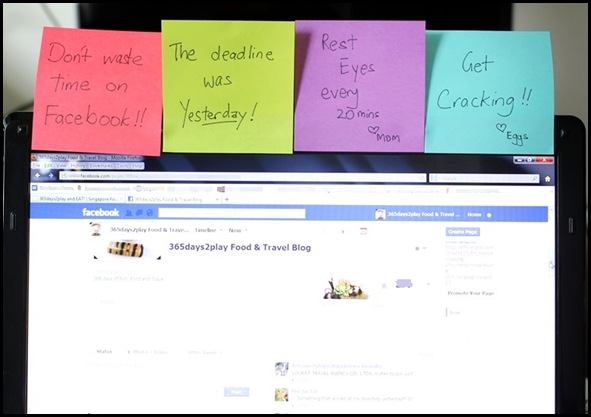 Of course, who can forget the traditional sticky notes, which now come in new neon colours and are stickier than ever before? I find it a great help to use the sticky notes to remind myself of what I need to do for the day or as motivational reminders. Not that I've been very motivational….. I'm such a nasty boss (to myself)!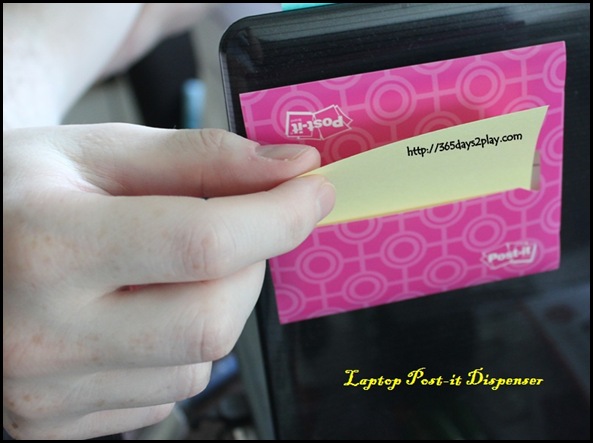 And because people who need help organizing their mess tend to lose their things very often, 3M is pre-empting this by providing us with a laptop Post-it dispenser! Stick this on your laptop and you'll never be rummaging around for that darned notepad!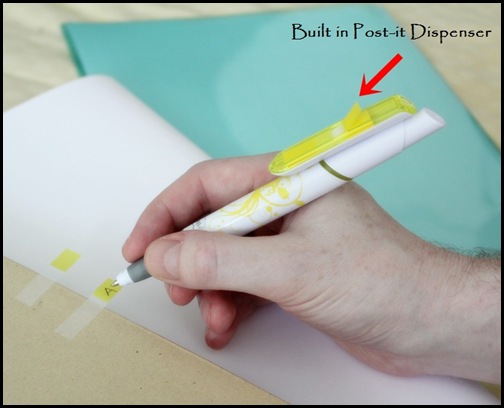 Or how about having Post-its on the go via an in-built dispenser on your pen?
What next, after everything is neat and tidy….
So go to your nearest stationery store and get some Post-It's today. After you're done with organizing your life, make the most of it by sharing your Post-it® tips on how to work smarter and stay happier at work and stand to win $1,000 worth of Travel Vouchers!
Visit the Post-it® Facebook page now to take part now!