Day 10 of 365days2play's Honeymoon in Luxembourg, Germany & France
After having taken a train from Lyon to Paris, and after checking into our hotel at the Citadines Suites Louvre Paris, it was already close to 4pm. Although people often say that you need 3 days to completely cover the Louvre, and they are absolutely right, we felt it a waste not to make the Louvre our 1st stop simply because it was so close!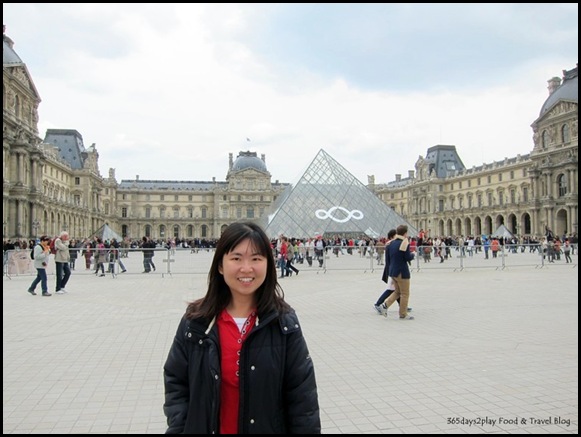 The great thing about visiting at 4pm, and this was on a Saturday mind you, is that we didn't really have to queue to get in. It was but a 2 minute wait in a rather fast moving queue to go through the scanners. Oh you have to get the Paris Museum Pass. It gives free entry to 60 museums and monuments in and around Paris. I got the 4 day pass for 54 Euros. The best part about the Paris Museum Pass is not so much the fact that you save money, it's more of the fact that it allows you to skip the ticket queues! When you see how long the ticketing queues can get, it's really a no brainer. You may still be required to stand in line to get through security, but trust me, if the security line is already damn long, do you really want to have to go through the ticket queue as well??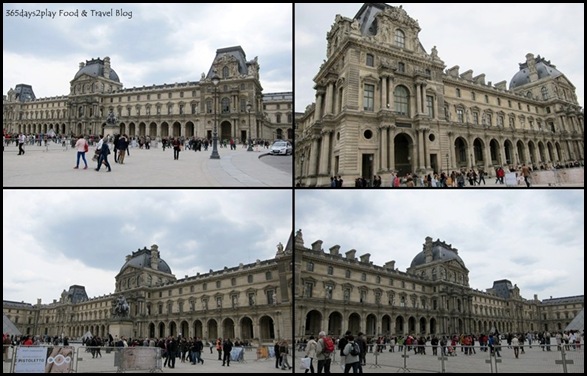 The Louvre Museum itself is pretty breath-taking. It is truly an impressive building, and rightly so as the building is actually the Louvre Palace, and began as a fortress built in the late 12th century. There were hoards of people out in the cold wind taking all manner of photos.