Day 10 of 365days2play's Honeymoon in Luxembourg, Germany & France
After having taken a train from Lyon to Paris, and after checking into our hotel at the Citadines Suites Louvre Paris, it was already close to 4pm. Although people often say that you need 3 days to completely cover the Louvre, and they are absolutely right, we felt it a waste not to make the Louvre our 1st stop simply because it was so close!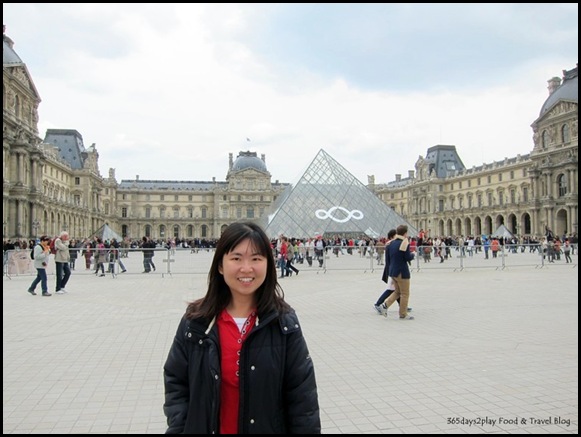 The great thing about visiting at 4pm, and this was on a Saturday mind you, is that we didn't really have to queue to get in. It was but a 2 minute wait in a rather fast moving queue to go through the scanners. Oh you have to get the Paris Museum Pass. It gives free entry to 60 museums and monuments in and around Paris. I got the 4 day pass for 54 Euros. The best part about the Paris Museum Pass is not so much the fact that you save money, it's more of the fact that it allows you to skip the ticket queues! When you see how long the ticketing queues can get, it's really a no brainer. You may still be required to stand in line to get through security, but trust me, if the security line is already damn long, do you really want to have to go through the ticket queue as well??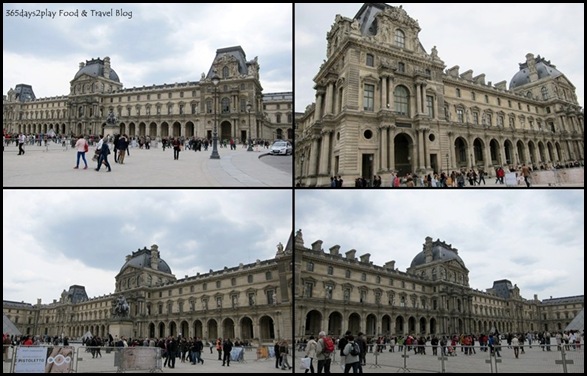 The Louvre Museum itself is pretty breath-taking. It is truly an impressive building, and rightly so as the building is actually the Louvre Palace, and began as a fortress built in the late 12th century. There were hoards of people out in the cold wind taking all manner of photos.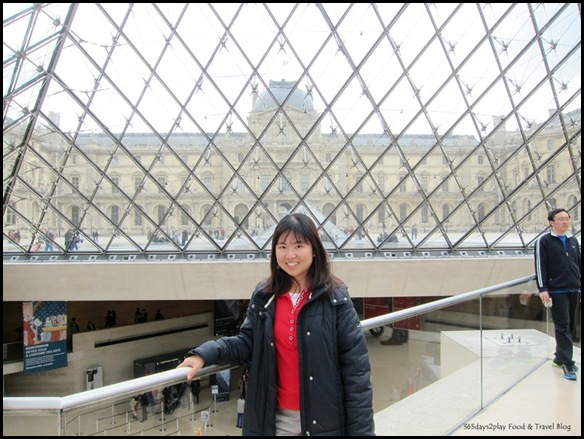 If you already have the prepaid pass, such as the Paris Museum Pass like I did, you can enter the Louvre via the Pyramid entrance. It seems that you would not be able to gain faster entry with the prepaid pass via the other entrances.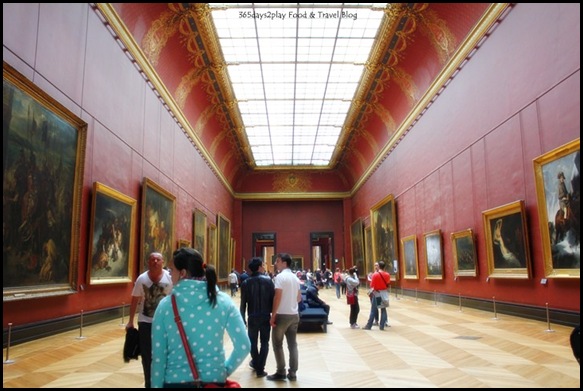 The amount of paintings housed in the Louvre Museum is so mind boggling, I didn't even bother to take pictures after a while. Besides, it's a different feeling looking at the pictures up close, where some of them are so huge they tower metres over you.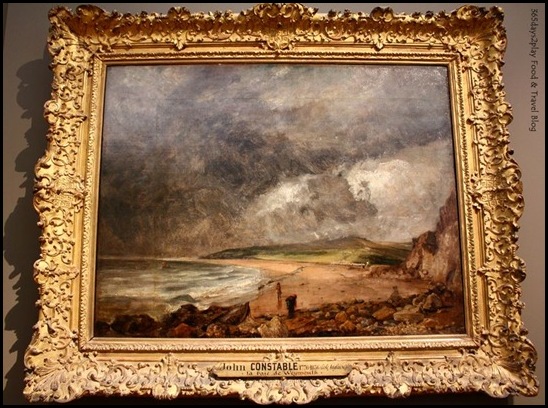 John Constable (11 June 1776 — 31 March 1837) was an English Romantic painter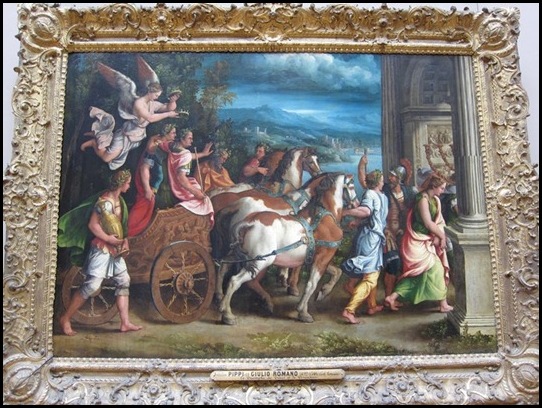 Pipi Giulio Romano (c. 1499 — 1 November 1546) was an Italian painter, architect and a pupil of Raphael.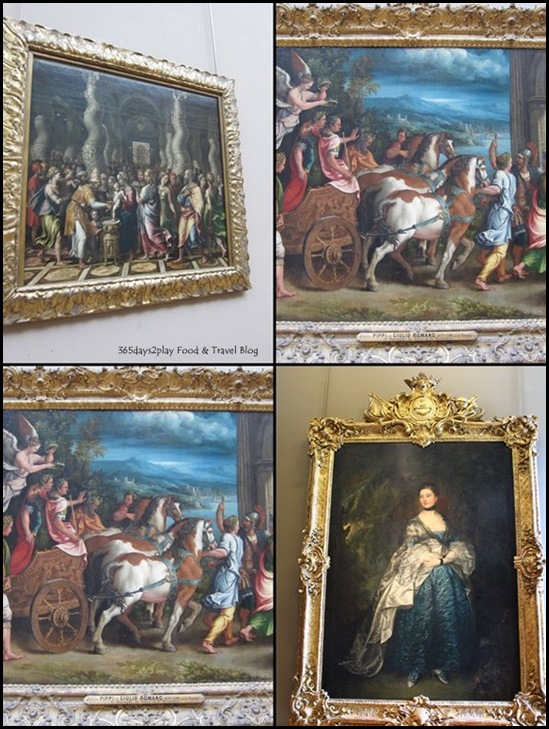 More random pictures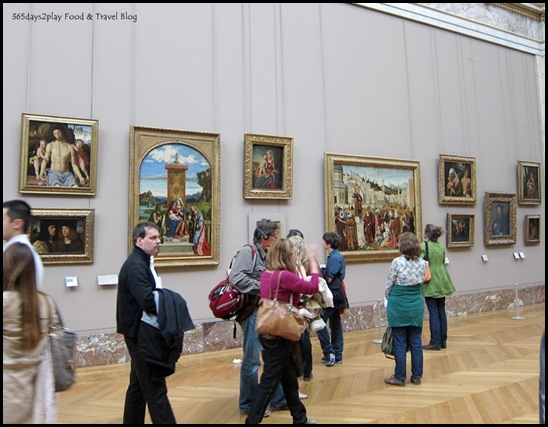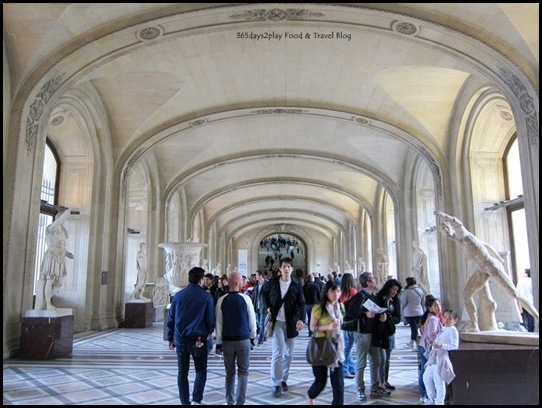 The interior of the building is as impressive as the exterior.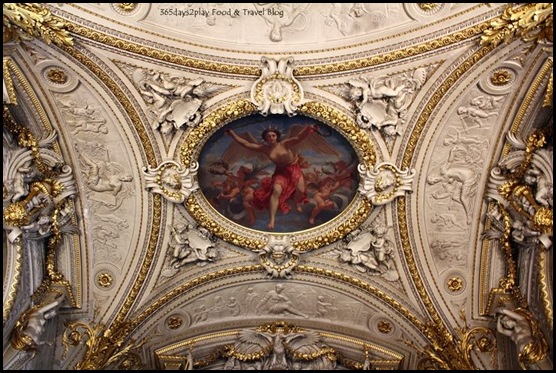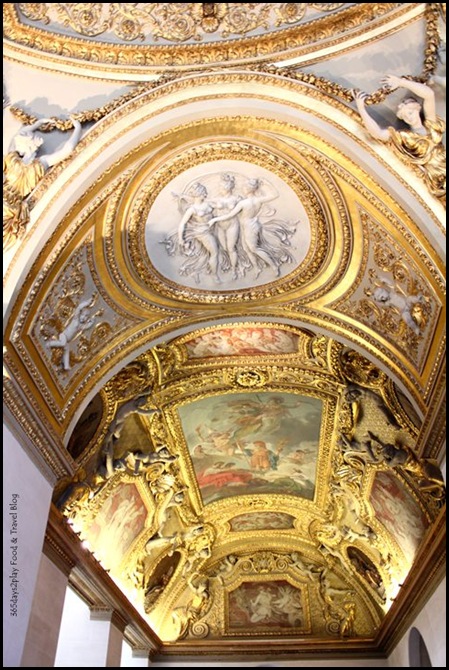 And so are the ceilings.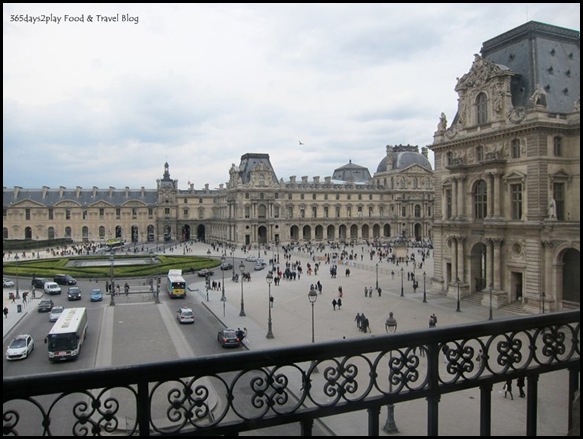 There are many windows with seats where you can take rest stops and contemplate your next art piece.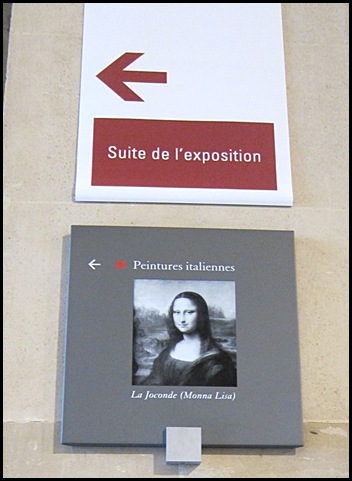 But the piece de la resistance for everyone has got to be the Mona Lisa. The Louvre Museum knows what you're up to already so there are arrows all over to make sure that if there's nothing else that you see in the museum, you at least catch hold of the Mona Lisa, also known as La Joconde.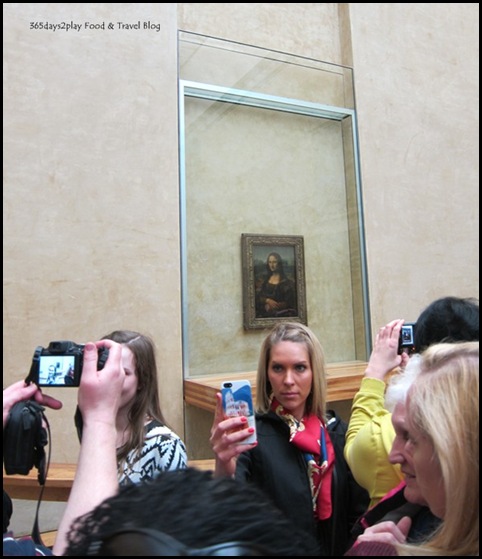 I'd already expected the painting of Mona Lisa to be small as compared to the massive ones posted above, but it really seems so nondescript to my untrained eye.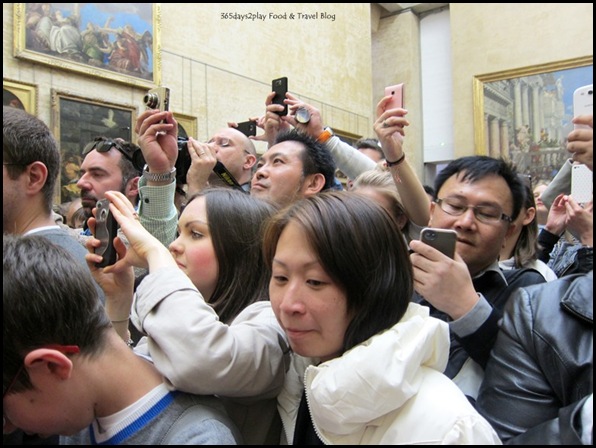 In fact, I was more interested in taking pictures of the adoring crowd! My colleague whom I showed the picture to put it succinctly with these words "Taking photos of the Mona Lisa is a ritual that has higher value to the participants than their regard of the painting itself."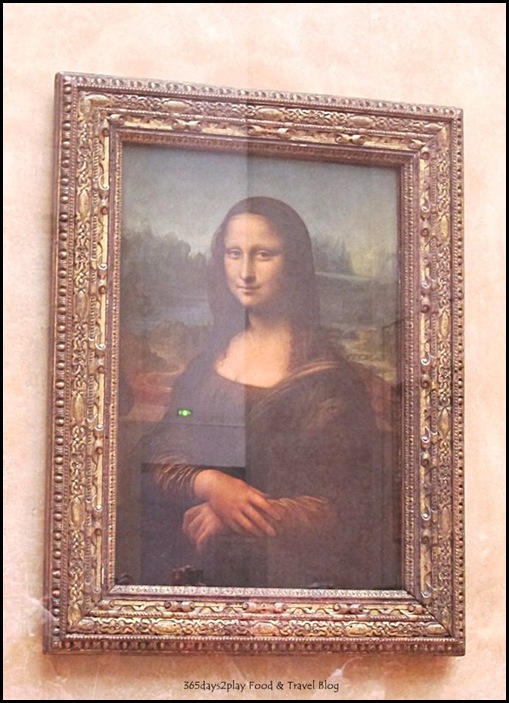 Of course I had to claim my trophy as well, so here it is, the picture of Mona Lisa. Damn the reflection.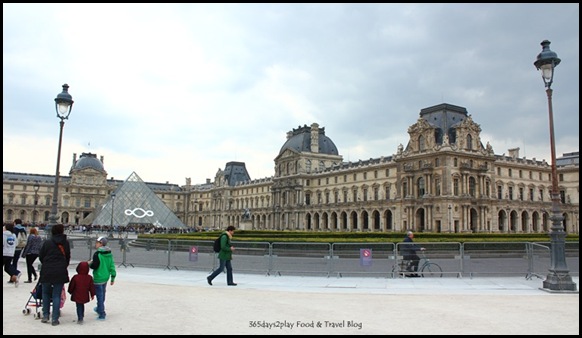 After the Louvre Museum closed at 6pm, we, along with thousands of tourists headed for the Tuileries Gardens, but that is another story for another post.
The Louvre Museum is closed on Tuesdays. Versailles incidentally is closed on Mondays. Many of the museums in Paris are either closed on Monday or Tuesday so plan properly before you visit!
******
Click here to read more about my honeymoon in France or join me on my travels around the world.
Add me on Facebook, Instagram and Twitter if you want to be kept up to date with the latest happenings in the food and lifestyle scene in Singapore!
Musée du Louvre, 75058 Paris – France
Métro: Palais-Royal Musée du Louvre (lines 1 and 7)
Tel.: +33 (0)1 40 20 53 17
The Louvre is open every day (except Tuesday) from 9 a.m. to 6 p.m.
Night opening until 9:45 p.m. on Wednesdays and Fridays
Closed on the following holidays: January 1, May 1, December 25