*Media Release*
As part of Shangri-La Hotel, Singapore's commitment towards preserving Singapore's hawker heritage, the hotel will stage a unique promotion, "Hawker Heritage — The Next Chapter," at The Line on 21 and 28 September 2013.
Nine young hawkers from six famous eateries will present local hawker dishes at The Line to enable guests to experience Singapore's hawker food culture and highlight the new generation of hawkers.
The inaugural "Hawker Heritage — The Next Chapter" at The Line embraces this distinctive Singapore food culture and adds variety to restaurant's 16 theatre kitchens. In addition to the array of crustacean favourites, freshly shucked oysters, sashimi and a variety of cuisines, traditional hawker dishes prepared by young hawkers from six famous local eateries will be available for diners, all within one sitting.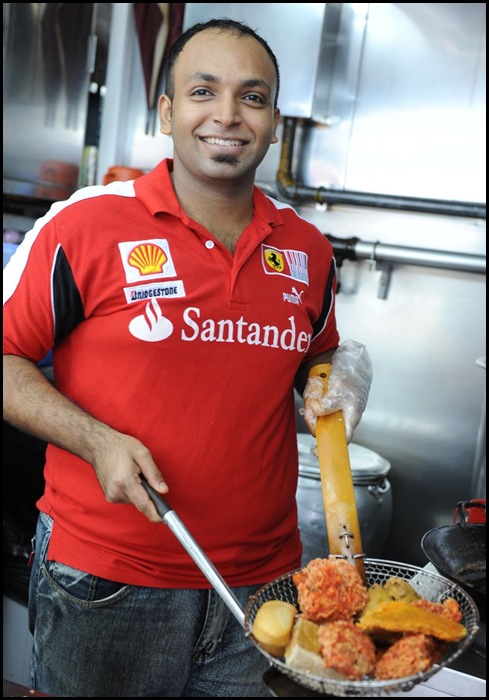 Mr. Habib Mohamed from Habib's Rojak will serve an assortment of six common Indian rojak ingredients, including his top-selling coconut fritters, fried bean curd, potato, cuttlefish, fish cake and vadai, in a colourful platter and topped with onions, green chillies and cucumber that go perfectly with the delicious red Indian rojak sauce. The sauce, made with peanuts, chillies, pineapple and tamarind powder, combines sweetness, spiciness with a hint of sourness.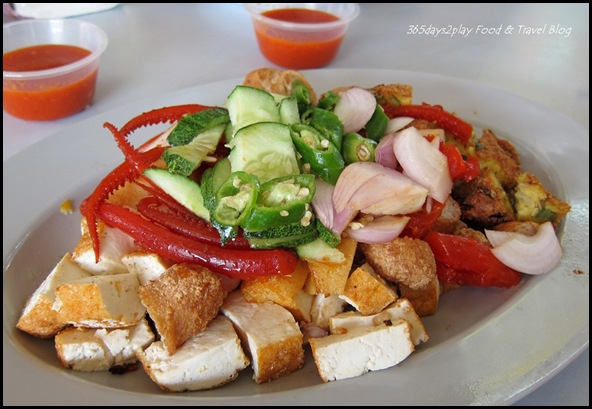 Second-generation hawker, Mr. Habib Mohamed, who took over the family business, currently helms this Indian rojak stall started by his father (Mr. Gani) in 1988. Early Indian immigrants brought Indian rojak, a mix of deep-fried dough fritters, to Singapore from the Takala region. It was a common sight to see these items sold in pushcarts. Other ingredients were added in later years for greater variety. His foray into the hawker line began with peeling potatoes when he was in kindergarten. Selling Indian rojak has been his first and only job after completing the National Service and G.C.E "N" level education.
---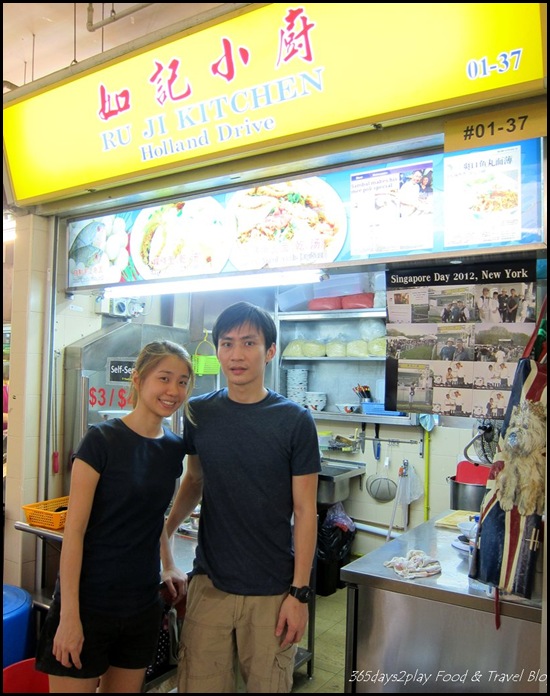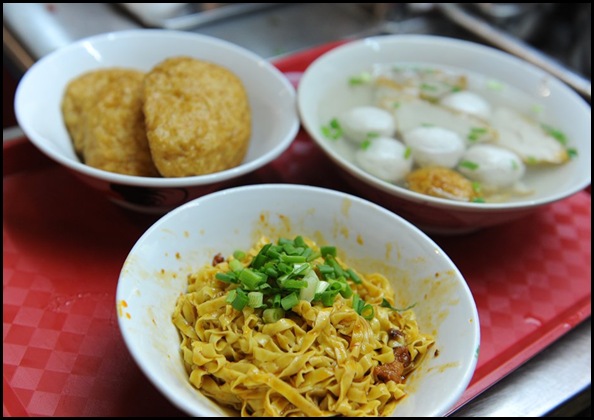 Mr. Daniel Lee and Ms. Joanne Ng, the husband and wife team from Ru Ji Kitchen, will serve handmade fish balls and giant fish cakes that go perfectly with their noodles and homemade chilli sauce.
A specialist in handmade fish ball noodles and giant fish cakes, Ru Ji Kitchen is a popular stall in Holland Drive set up 10 years ago by Mr. Ng Hock Loo, who is currently 60 years old. His daughter, Ms. Joanne Ng, and son-in-law, Mr. Daniel Lee (both 31 years old), decided to continue his legacy and fulfil their entrepreneurial quest of setting up their own stall at Old Airport Road Food Centre in May 2012.
---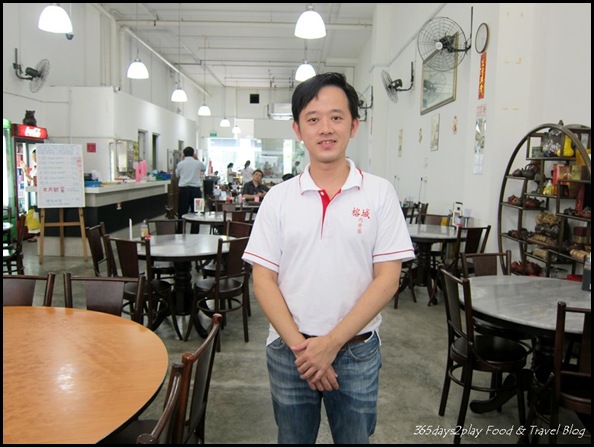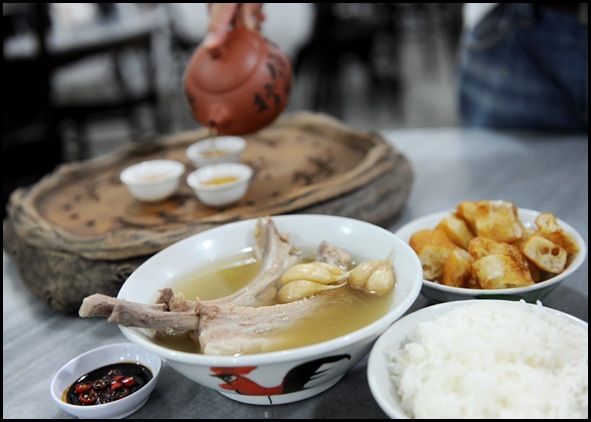 Mr. Lionel Lim, the second generation of the well-known Rong Cheng Bak Kut Teh, will prepare the clear peppery Teochew-Style Pork Rib Soup.
Passionate in his pursuit of preserving the traditions, Mr. Lim has a big billboard in his shop depicting the history of bak kut teh. It shows the pork ribs soup dish with herbs introduced to Singapore by Chinese coolies and commonly eaten with rice as a breakfast dish to give them energy for a day of hard labour. Given Singapore's status as a spice trade hub in the early days, the coolies collected spices, such as pepper and garlic, which were added to pork ribs soup and eaten with a pot of Chinese tea; hence, the name bak kut teh as commonly known now.
---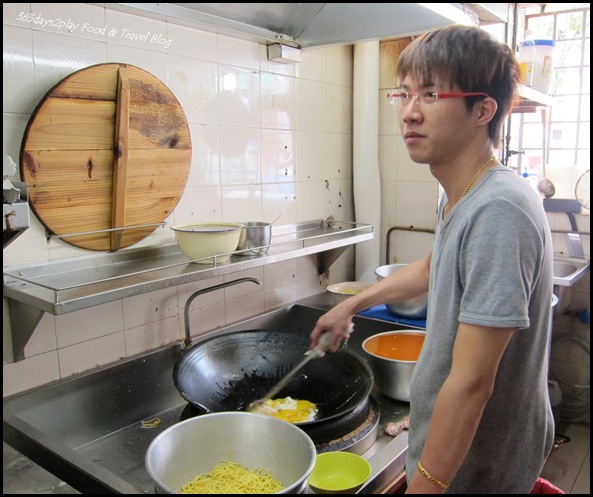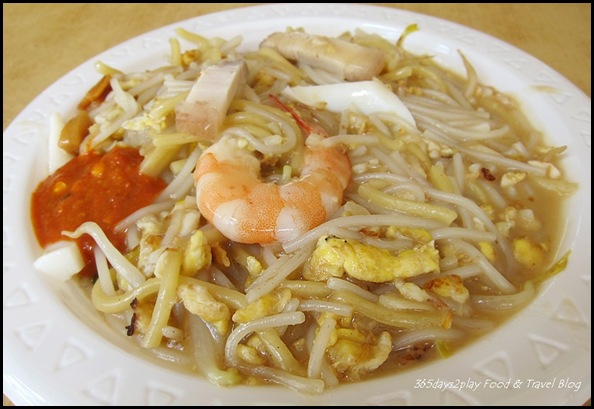 Mr. Terence Chee of the Xiao Di Fried Prawn Noodle stall will serve flavourful yellow noodles and rice noodles seeped in rich prawn broth and then fried with eggs, bean sprouts, squids, prawns, pork belly strips, pork lard and chives.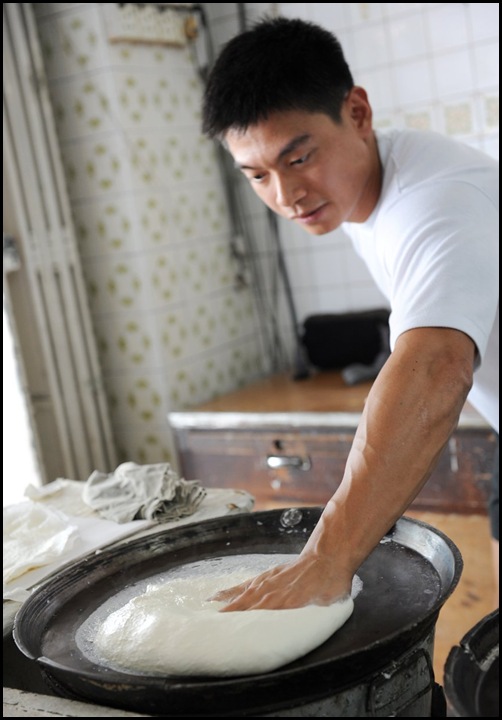 I seriously dunno how his hand has not been cooked by now…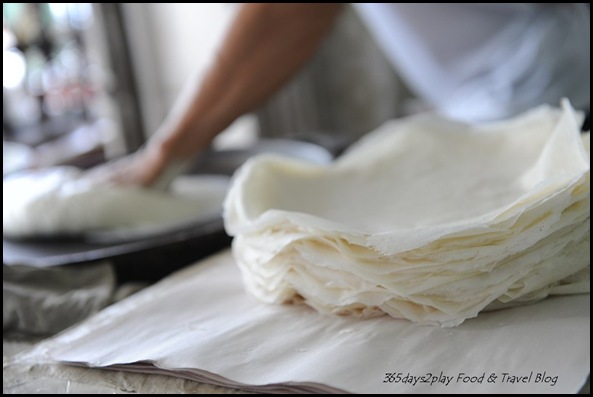 The shop was founded in 1938 by Mr. Quek Tren Wen, who sailed to Singapore from Fujian, China. Since then, it has become an iconic shop house in Joo Chiat Road, attracting customers in search of traditional homemade popiah and kueh pie tees.
Popiah and kueh pie tee lovers can view the entire preparation process by the second and third generation hawkers from the famous Kway Guan Huat Joo Chiat Original Popiah & Kueh Pie Tie shop. Dainty kueh pie tee cups made using the same popiah dough is a specialty of this shop, which started in 1938. Generous servings of shredded turnip, carrots, bean sprouts, homemade exotic fruit sauce, eggs, minced garlic and prawns top the kueh pie tee cups and popiah.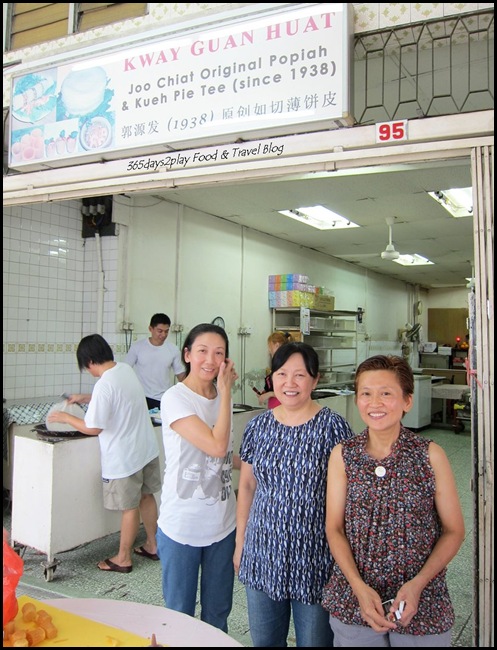 The popiah-making demonstrations start with third-generation hawker, Mr. Michael Ker, preparing paper-thin sheets of the skin on a hot stove and is followed by his aunts — second generation hawkers, Ms. Zita Quek and Ms. Victoria Quek — wrapping popiah before the dish is served on the plate
---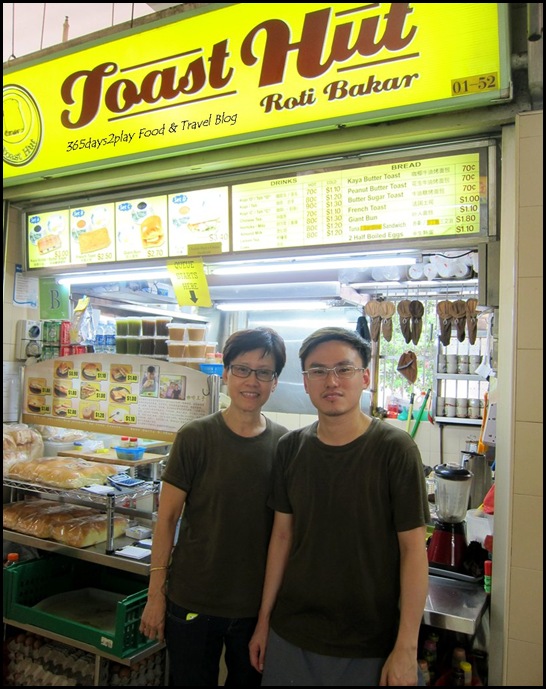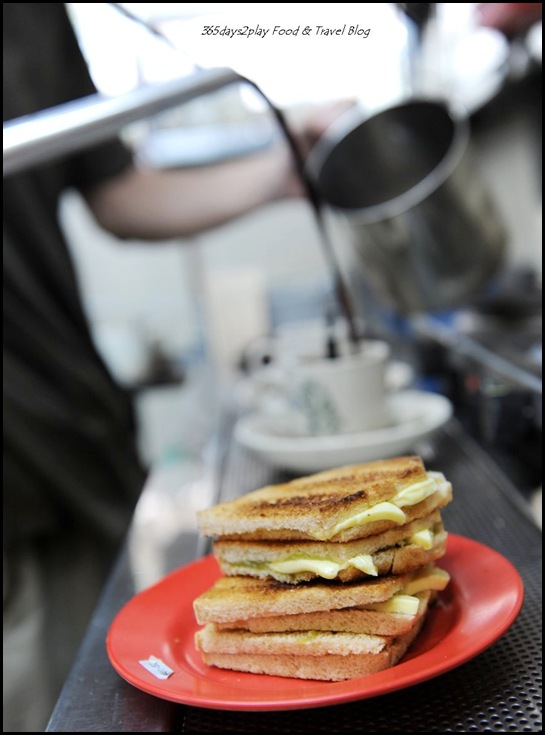 On 28 September 2013, relive the nostalgic days of having kaya toast using the traditional charcoal grill. Mr. Melvin Soh of Toast Hut will be at The Line's alfresco area for the demonstration. Diners can enjoy this breakfast favourite of toasted white bread slathered with kaya (coconut jam) and homemade butter.
Popular local beverages will be served to complement the dinner buffet. Signature hawker drinks, such as Milo Dinosaur, Teh Tarik, Kopi Tarik, Bandung and Grass Jelly with Soya Bean Milk will be distributed in glass mugs or takeaway clear plastic bags akin to those found in local beverage stalls.
Established by 29-year-old Melvin Soh, Toast Hut is the place for traditional kaya (coconut jam) toast set with coffee and tea any time of the day. Mr. Soh picked up his skills at a local kaya toast chain when he was 17 years old between classes at the Institute of Technical Education. After working there for three years, he opened his own stall in Old Airport Road Food Centre in 2007 at the tender age of 23, serving kaya toast paired with home-brewed traditional coffee, which he learnt from his father.
---
---
"Hawker Heritage — The Next Chapter," at The Line, Shangri-La Hotel on 21 and 28 September 2013.
Address
22 Orange Grove Road, 258350, Singapore
Tel
(65) 6737 3644
Fax
(65) 6737 3257
Email
Email Shangri-La Hotel, Singapore
---
---
Add me on Facebook, Instagram and Twitter if you want to be kept up to date with the latest happenings in the food and lifestyle scene in Singapore!