I was really delighted to find that a 3rd wave cafe had opened along Evans Road just a stone's throw away from the Singapore Botanic Gardens. I frequent the gardens really often so it's great to have another cafe so nearby. I hadn't even realised that a cafe was going to open. One fine day, I just happened to see this huge alphabet A on the whitewashed walls of Evans Lodge, with the message saying "Assembly – A Third Wave Coffee Movement", and the next minute, it had already opened, early November apparently. It was enough to call out to me and as of last count, I've already visited Assembly 3 times!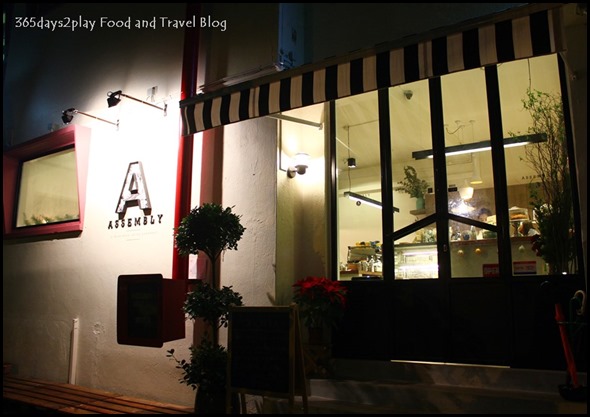 By the way, just in case you were wondering what on earth is Third Wave? Well Starbucks, Gloria Jeans and other chain cafes are all considered 2nd wave coffee beverage purveyors. 1st wave being the crap coffee that we used to get at hotel coffee lounges and restaurants if you bring your memories back 10 – 20 years. If you can get coffee at the push of a button, run far away! Third Wave coffee refers to cafes that pay close attention to the origins and quality of the coffee beans as well as the methods used in brewing the coffee. Very likely, the cafe may offer you a choice of coffee using single origin beans. Single origin is better than a blend in terms of quality in most cases, be it for coffee or tea. If there is only one type of bean used, it had better be damn good beans, whereas in blends, lousy beans can be masked with better quality ones. But blends are often found and not necessarily a bad thing, because the flavours produced may be desirable. At Assembly, they use beans from Geisha and Liberty.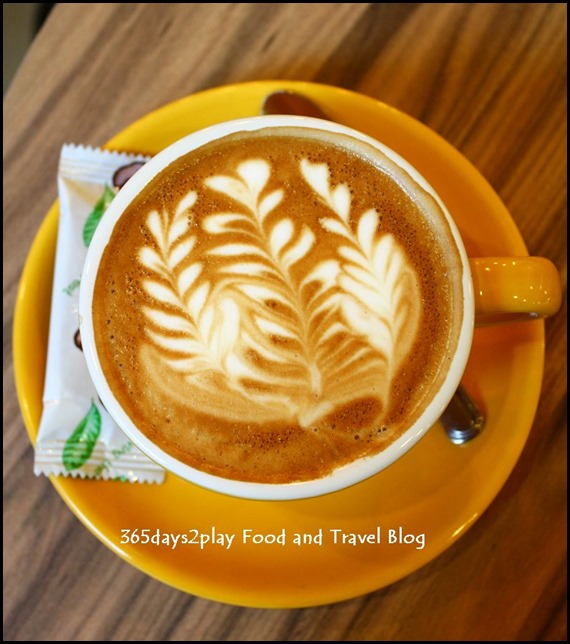 Anyway, I heard that the co-owner of Assembly Cafe cut her chops at Strangers Reunion for 1.5 years, and decided to set up her own cafe. Assembly Cafe is pretty small, and can accommodate about 25 people I estimate? There is ample parking here, you can either park at Evan's Lodge or opposite at the Singapore Botanic Gardens and take a 5 minute walk here.