I've been furniture hunting for the new place and checking out all the usual suspects such as Ikea, Park Mall, Courts etc. Been wanting to go down to Tan Boon Liat Building as well in Outram, where I heard you can find indie and retro furniture. Actually, after you've seen what other furniture stores have to offer, you won't look at Ikea in the same way again.
Then we read about this newly opened Design Hub in the Straits Times boasting 45,000 sqft worth of furniture showrooms! Have to go right??? Only issue is, it's in Tuas, and just about the furthest part of Tuas you can get too before you drop into the sea! We decided to forgo one morning's worth of cafe hopping and did the cross-country drive all the way to Design Hub. Guess you could call it furniture hopping?
This Design Hub is really cool. First of all, it's SO SPACIOUS! The building is about 10 storeys high or so, but the showrooms are concentrated on the 1st 3 floors. There was hardly a soul there on that Saturday morning, and even if a hundred more people poured in, you would still have room to run about. The 1st floor comprises mostly kitchen showrooms and huge art pieces, the 2nd floor comprises of a mish mash of furniture such as tables, chairs, tiles, carpetting, and the 3rd floor comprises main bathrooms.
I was most amazed by the bathrooms. One look and I just fell in love with all the designs! They look so "hotel like"! I've always maintained the mantra that, all things being equal, we should spend more money decoring our house so that we would not feel the need to spend money on staycations. Of course it's easier said than done, but really, shouldn't we all try to spend our money "inside" rather than "outside"?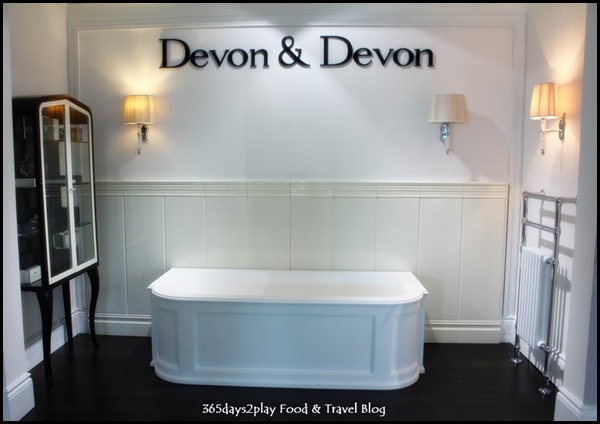 You'll never look at bathrooms the same way after you view these bathrooms by Devon & Devon. They remind me so much of hotel bathrooms. In fact, if you read my article on my stay at the Citadines Suites Louvre Paris, you'll see a striking similarity in terms of design. I've no idea what the official name of this design, sometimes I call it "English", sometimes I call it "New England". Can someone enlighten me? Love the heater too!!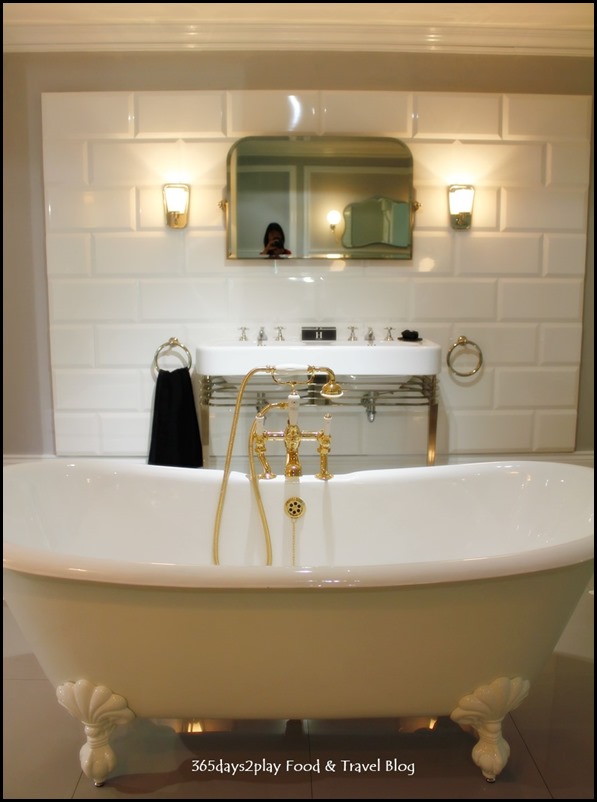 This is one of my favourite looking bathtub designs! Although it's smaller in size than what I would prefer, I just love the detailing on the feet, as well as the taps and showerhead! They remind me of old school telephones. I can just imagine the stress melting away with a soak in this bathtub.