Orchard Hotel's Orchard Cafe has relaunched its "Straits Cuisine" buffet where you can savour Peranakan dishes, traditional roasts, seafood options and all-time local favourites. This is really one buffet where you won't find any cooked Western dishes, which attests to the passion that Orchard Cafe, Executive Chef Paul Then and his team of chefs have for the buffet spread they have come up with.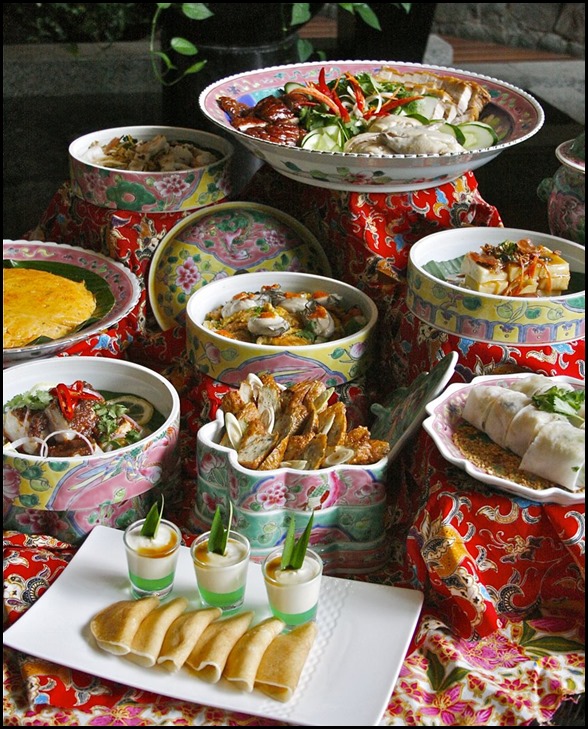 Available at the Straits Cuisine buffet spread includes familiar favourites such as Ayam Buah Keluak, Sambal Sting Ray in Banana Leaf, Nyonya Chap Chye, Beef Cheek Rendang etc. Chef Then has has also come up with some interesting dishes such as Black Cod Fish Otah, Crabmeat Kueh Pie Tee with Buah Keluak Caviar and Chempedak Creme Brulee.
The worry about attending such Peranakan / Straits Cuisine themed buffets is that those who love such dishes often come with very high expectations, having had their palates refined from a very young age. To be more direct, there's just no beating your grandmother's or your mother's version. There are however some gems that I'll be mentioning below. 
Crabmeat Kueh Pieti with Buah Keluak
Speaking of Kueh Pie Tee, you really have to try Orchard Cafe's rendition of it! The ingredients were all flavourful and moist, going really well with the crispy cracker like shells. The use of crabmeat adds a new element to the dish, but you have to agree the most innovative idea is to include the black buah keluak paste which I have to admit, fooled me into thinking it was really caviar upon first look. I enjoyed the Kueh Pie Tee so much, I think I polished off at least 3 if not 4 of these delightful morsels.
Clockwise from top left : Ngoh Hiang, Oyster Omelette, Sambal Stingray on Banana Leaf, Nyonya Hokkien Mee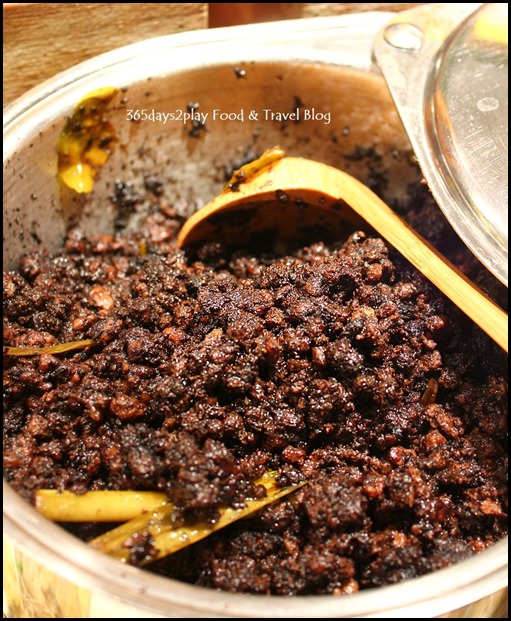 For fans of buah keluak who just can't get enough of this black gold, Orchard Cafe has kindly made the task much easier for you. All you have to do is get a scoop of this buah keluak paste, that has minced meat mixed into it, put a dollop of it onto your fragrant steamed white rice and enjoy. I would have preferred pure buah keluak paste, but I guess the hotel would go bankrupt if they had a tureen of it standing around.
Funny how I never used to like the taste of buah keluak when I was a kid. My grandfather would include this as one of the dishes for our reunion dinner every year. Now, I just adore it.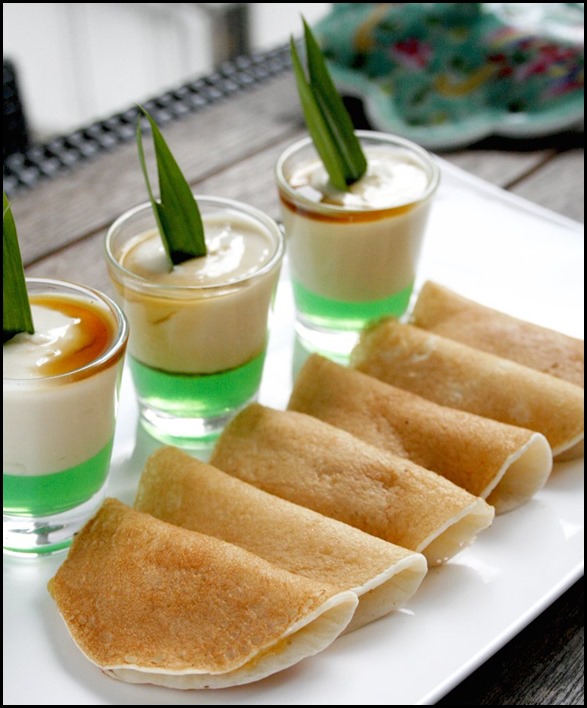 Another must try is the durian pengat! The version here is smooth, creamy and sweetened with gula melaka syrup.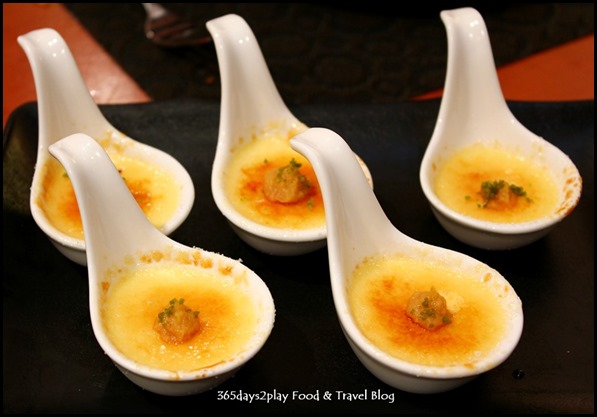 Chempedak Creme Brulee
If there's one thing that's even better than the kueh pie tee, it's this chempedak creme brulee. Chempedak tastes like jackfruit, and Chef Then has somehow managed to infused its essence into these mini sized creme brulee. I can assure you, the taste was so heavenly, the hair on my arms were standing! I don't think I can ever look at creme brulee in the same way again and I just wish the use of Chempedak was more ubiquitous than it is now, given that it is tropical fruit!
---
Add me on Facebook, Instagram and Twitter if you want to be kept up to date with the latest happenings in the food and lifestyle scene in Singapore! 
---
Orchard Cafe at Orchard Hotel Singapore
442 Orchard Road Singapore, 238879
T. +65 6734 7766
http://www.millenniumhotels.com.sg/orchardhotelsingapore/dining/orchard-cafe.html
Straits Cuisine is served daily at Orchard Cafe
Lunch 12:00pm – 2:30pm daily  – Adult : $48, Child : $24
Dinner 6:00pm – 10:00pm daily — Adult : $68, child $34
*For Senior Citizens 55 years and above, 50% discount off buffet lunch from Monday to Thursday. Valid until 31 Oct 2014!