*Media Invite*
This has got to be one of my fastest posts as it is not even 24 hours since I left the restaurant that I am penning this down. But dining at Osia at Resorts World Singapore was a wonderful experience and I need to share this news with you before Chef Tim Montgomery flies home to Australia!
Due to popular demand, Osia is once again hosting Cooking with Friends with guest Chef Timothy Montgomery from 16 to 19 July. Returning for a second stint, Chef Montgomery is a talented Australian chef who now holds the Executive chef position for both Berardo's Restaurant & Bar and Noosa International Food & Wine Festival. Prior to taking on these two roles, he previously led Bacchus Restaurant to win four consecutive Chef Hat's – a prestigious Australian restaurant award. In the upcoming month, Chef Montgomery will be presenting Osia's diners with several delectable menus reflecting his food philosophy: simplicity, freshness and a deep respect for seasonal and regional produce.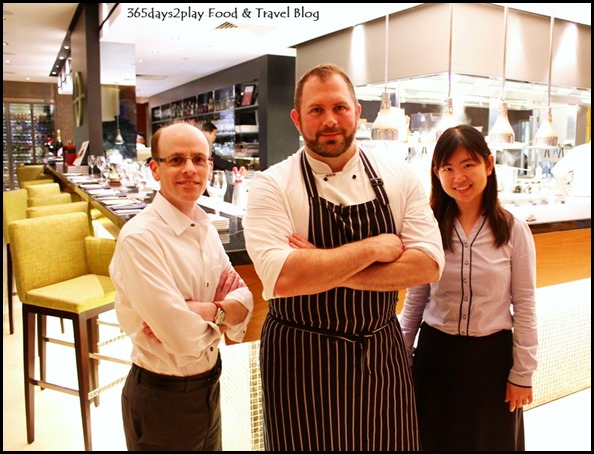 Standout dishes available on Chef Montgomery's a la carte menu include the Moreton Bay Bug, Jasmine Rice Congee with Macadamia and Guanciale; and 'Kokoda' Kingfish and Scallop with Coconut, Yuzu, Fingerlime and Rice Cracker. For those wanting to add to their culinary belt, a complimentary masterclass by Chef Montgomery will also be held on the 19th of July for dine-in guests only.
3-course Set Lunch: $50++/ 4-course Set Lunch $60++
3-course Set Dinner: $90++/ 4-course Set Dinner $115++/5-course Set Dinner$135++
Available from 16th to 19th July 2014
Free cooking demonstration by Chef Timothy Montgomery: 19th July from 3pm-5pm on a first come first serve basis (max of 15 pax; reservations recommended)