I have a soft spot for all things British, and I think there's no better way to spend the weekend than partaking in a spot of afternoon tea. Unfortunately, while there may be cafes galore in Singapore, 2 or 3 hundred I heard, there are precious few places to enjoy a good English afternoon tea. Most of the 5-star hotels in Singapore offer afternoon tea, usually ala-carte on weekdays and buffet-style or all-you-can-eat ala-carte style on weekends, and these are usually costly affairs limited to special occasions.
I've been wanting to create my own afternoon tea at home. Been having this idea for several years actually! But since my return from New Zealand where I had a really good scone plus iced chocolate sitting in the gardens and facing some hills, the idea of throwing my own afternoon tea party has been rolling at the back of my mind. It'll double up as my house-warming party too. Instead of the usual catered buffet of beehoon, fish-balls and stuff, what do you think of the idea of a afternoon tea housewarming party?
I was googling what I could serve for this tea party, and the options were plentiful! It took a little bit of effort to remind myself that a few dainty dishes would go a long way and it's not about creating a Guinness world record in afternoon tea party dishes. I reckon 3 savouries, 2 scones, and 3 sweet treats would do the trick, just like what you would get in a 3-tiered tea service at the hotels.
Here's my top picks on what to serve for the quintessential British afternoon tea party.
1. Plain scones with lashings of jam and clotted cream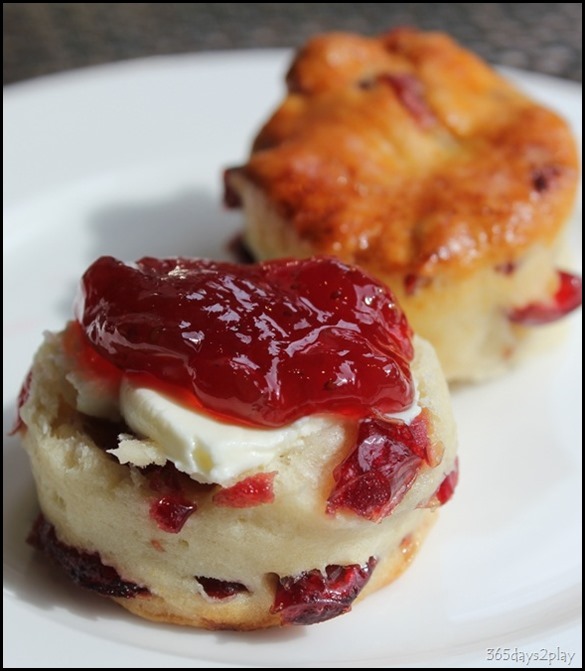 Scones are from my visit to The Knolls at Capella Sentosa
Every afternoon tea has got to have scones in the menu, otherwise, it just won't be English afternoon tea! Here's a recipe for plain scones from Mary Berry.
2. Savoury Scones
Photo credit and recipe : Taste.com.au
Just so you have another reason to eat more scones! Aren't these scones with ham, capsicum and cheese just so eye-catching.
3. Salmon canapés
Photo credit and recipe : Loved by Parents
I absolutely adore smoked salmon, so something with smoked salmon would definitely feature in my menu. This would be a crowd pleaser, as well as something that adds colour to the ensemble. Add a dollop of caviar for a touch of class.
4. Rillettes or Pí¢té on Cracker or Toast
Photo credit and recipe : Grub Daily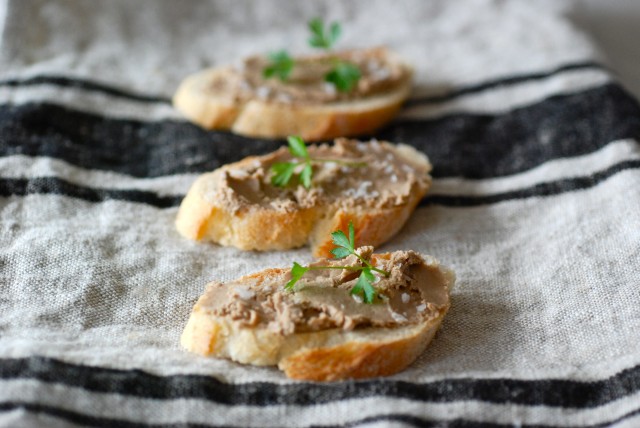 Photo credit and recipe : Kitchen Culinaire
Any sort of pate on toast would work actually. A rich tasting topping with a carb base to taper out the taste. Feeling hungry already as I'm writing this!
5. Mini meat pies
Picture credit and recipe : Taste.com.au (Spiced lamb and sweet potato pie)
I was thinking small rounded meat pies of canape size, but actually, even if you were to bake a huge pie such as in the picture above, that would work too. It just needs to be cut into bite size portions.
6. í‰clairs
Photo credit and recipe : Adeline & Lumiere
Eclairs do not seem to be on the repertoire of most home bakers it seems, but they are actually fairly easy to make, contrary to popular belief! I never did fancy Eclairs much until I made some of my own and was blown away by how delicious and tender they tasted as compared to the store bought ones.
7. Financiers
Photo credit and recipe : The Ginger Snap Girl
These French cakes aka Financiers just sound so dainty and posh and they go so well with tea. It's okay to dunk them into the tea at my tea party, but not if you were to be having tea with the Queen.
8. Chocolate Cake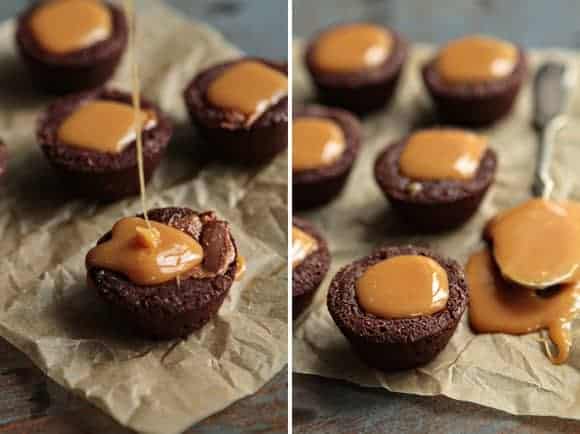 Photo Credit and recipe : My Baking Addiction
Well you have to have cake of some sort right, and everyone loves chocolate cake!
---
So these are my top suggestions on what to serve for your next English Afternoon Tea party. I've taken effort to make sure that the choices are still filling and your guests don't leave with a sugar overload.
---
Add me on Facebook, Instagram and Twitter if you want to be kept up to date with the latest happenings in the food and lifestyle scene in Singapore! 
---