After our lunch at Chijmes, we decided to take a walk around the grounds. Some renovations are still on-going, mainly at the cathedral area only, so most of the restaurants and cafes have already been open for business for quite some time. Not much has changed, and rightly so because this is a historic building, but yet Chijmes feels refreshingly different from before. There are a number of new restaurants, as well as a number of old ones.
I would say the courtyard areas are more manicured with lush trees and foliage strategically placed such that you feel as if you are taking a walk in a garden. It kinda feels as if you are taking a stroll in some European park! Also, the single file restaurants have had roofs extended over their outdoor dining areas so rain or scorching sun is less of a worry now.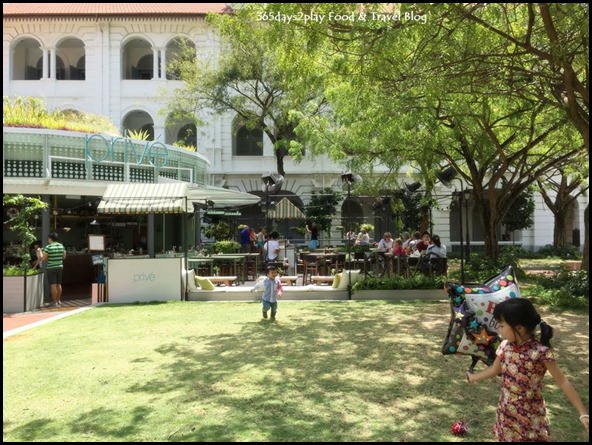 I love seeing kids run around outdoors (as opposed to in the malls). This is such a pretty picture, and even after a full meal at Lei Garden next door, I wish I had space to enjoy a drink or something at Prive just so as to be able to relax in this greenery. Thumbs up for how Prive has managed to incorporate nature into their design elements, from the green roof, to the creeping plants surrounding the outdoor area. And of course the large shady trees all around add to the atmosphere. Prive seems to have a knack for choosing "picturesque" locations… you will remember they have another outlet at Keppel Island facing the marina.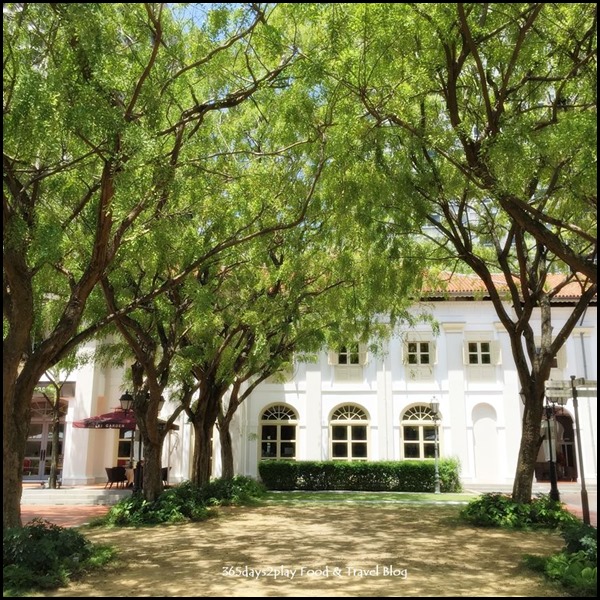 The shady trees I was talking about that make you feel as if you are walking in a park.