It's the time of the year again, where we prepare for that one all important day, the 25th of December. I love this period where all the festive decorations are up, and Christmas songs are blasting in every mall and supermarket. Because you know, 1 day to celebrate Christmas is just too short! This year, Christmas falls on a Friday which is great because it means an extended Christmas celebration!
How will you be celebrating Christmas? If you're planning to throw your own Christmas party, I say go for it! It's more economical, you get to have more food and you can escape the traffic jams of Orchard Road. Actually it's not too difficult these days to quickly put together a home party. There are so many places where you can pre-order your Christmas turkeys, Christmas platters and other festive goodies. Some have even come up with new twists to traditional favourites in a bid to help you wow your guests. Here are 5 places you should check out for your Christmas goodies.
Ryan's Grocery
Specialty grocer and butchery Ryan's Grocery rings in the festive season with an array of organic, gluten-free Christmas goodies. From Gourmet Christmas Roasts Sets that feature delicious grass fed organic roast beef, gluten-free honey baked ham and free-range Linley Valley pork marinated in red wine and garlic to a range of organic, gluten-free sausage platters, Ryan's grocery has you covered for a fuss-free day of quality Christmas entertaining.
Looking for the perfect gift for the discerning gourmand? Ryan's Grocery will also be offering a delightful range of gift sets from small batch specialist producers from Western Australia that are exclusive to the store.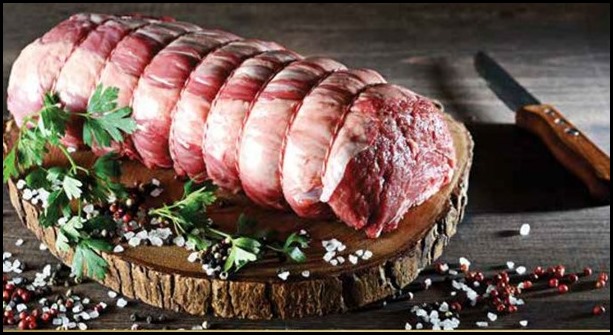 Roasted Organic Premium Grassfed Black Angus Beef 2kg $160
Homemade Christmas Special Gluten Free Sausage Platter $29 – These sausages are hormone free, antibiotic free, sulphites and nitrates free using all natural casings, which is really good to know.