It's the time of the year again, where we prepare for that one all important day, the 25th of December. I love this period where all the festive decorations are up, and Christmas songs are blasting in every mall and supermarket. Because you know, 1 day to celebrate Christmas is just too short! This year, Christmas falls on a Friday which is great because it means an extended Christmas celebration!
How will you be celebrating Christmas? If you're planning to throw your own Christmas party, I say go for it! It's more economical, you get to have more food and you can escape the traffic jams of Orchard Road. Actually it's not too difficult these days to quickly put together a home party. There are so many places where you can pre-order your Christmas turkeys, Christmas platters and other festive goodies. Some have even come up with new twists to traditional favourites in a bid to help you wow your guests. Here are 5 places you should check out for your Christmas goodies.
Ryan's Grocery
Specialty grocer and butchery Ryan's Grocery rings in the festive season with an array of organic, gluten-free Christmas goodies. From Gourmet Christmas Roasts Sets that feature delicious grass fed organic roast beef, gluten-free honey baked ham and free-range Linley Valley pork marinated in red wine and garlic to a range of organic, gluten-free sausage platters, Ryan's grocery has you covered for a fuss-free day of quality Christmas entertaining.
Looking for the perfect gift for the discerning gourmand? Ryan's Grocery will also be offering a delightful range of gift sets from small batch specialist producers from Western Australia that are exclusive to the store.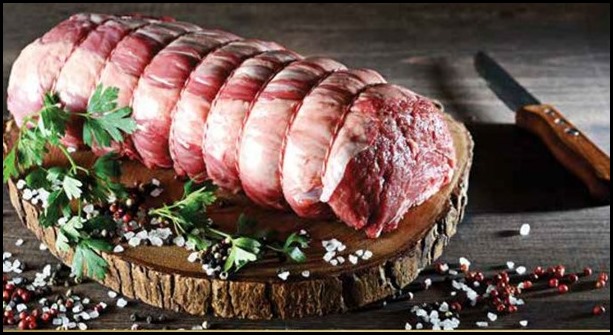 Roasted Organic Premium Grassfed Black Angus Beef 2kg $160
Homemade Christmas Special Gluten Free Sausage Platter $29 — These sausages are hormone free, antibiotic free, sulphites and nitrates free using all natural casings, which is really good to know.
Latasha's Kitchen gluten Free Dressing Gift Hamper (Apple Cider & Balsamic Vinegar) $33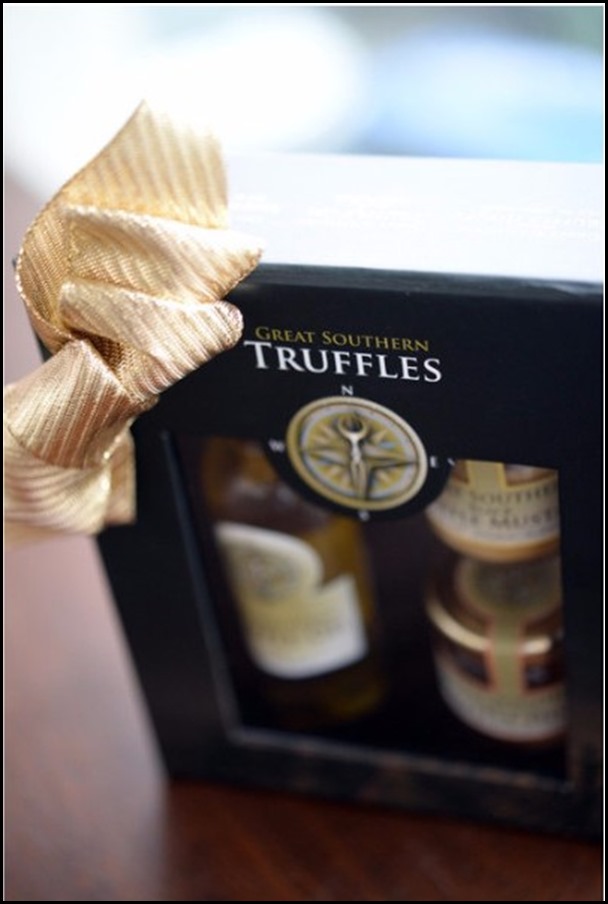 Great Southern Truffles Gift Hamper $39.90
Ryan's Grocery Christmas Catalog – http://www.ryansgrocery.com/pages/christmas-at-ryans-grocery
Ryan's Grocery Website – http://www.ryansgrocery.com/
Free delivery for orders above $200, otherwise $30/delivery is applicable. Last order for delivery is 18th December 2015.
---
Cold Storage
Cold Storage is THE place to go if you want to get all your Christmas shopping done in one venue, and I mean ALL. Aside from the food platters, they even sell Christmas decoration, soft toys for the kids, Christmas crackers and even fondue sets that you can gift to friends!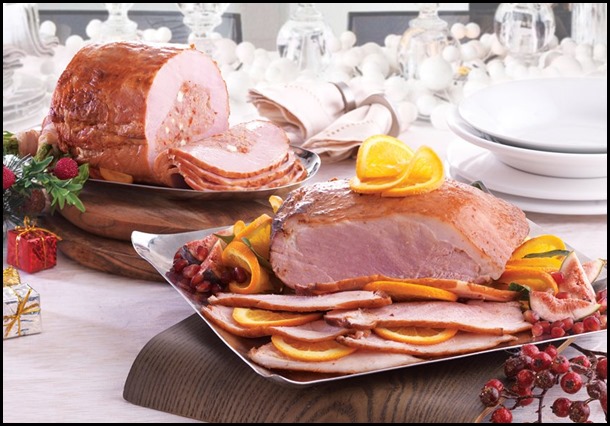 Honey Pork Loin and Tropical Roast Pork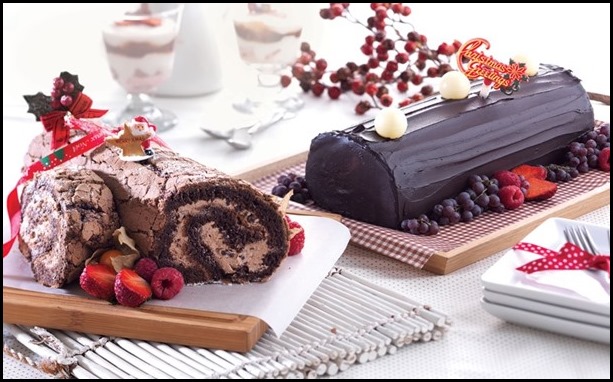 Chewy Chocolate and Chocolate Fudge Log Cake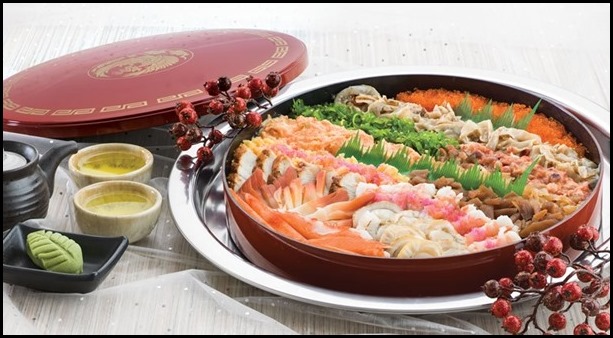 You can even get the festive Japanese bento, if you want to cater to those who cant eat turkey.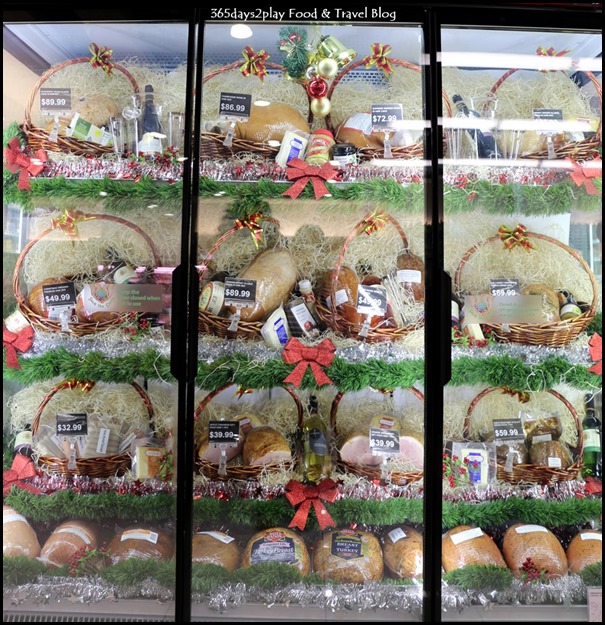 Check out this ham fridge, it is just so mesmerising…. Can someone gift me one of these baskets?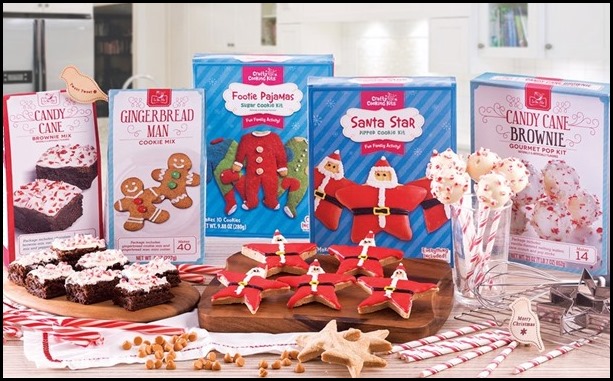 I think these cookie kits would make perfect gifts for kids! I feel like getting them myself!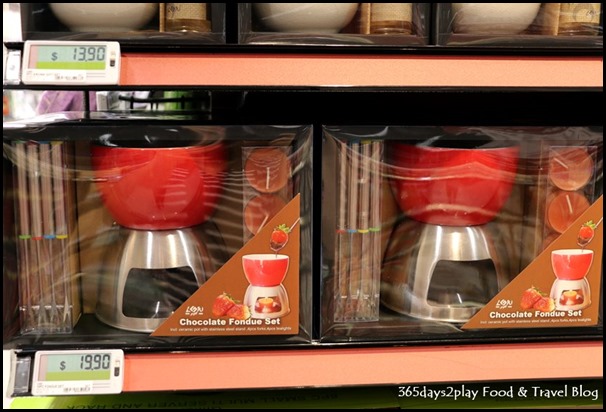 Chocolate fondue set for those office parties where you need to bring a gift and you've no idea who will be receiving your gift.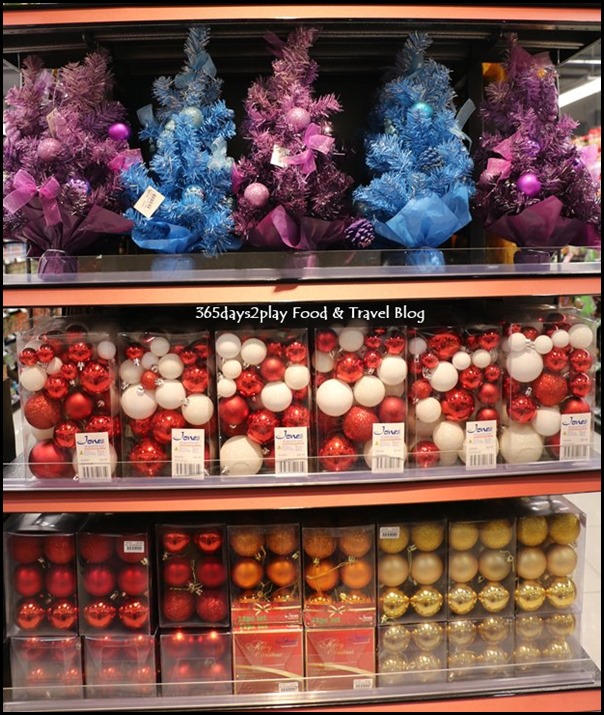 See I told you you could get Christmas decorations at Cold Storage.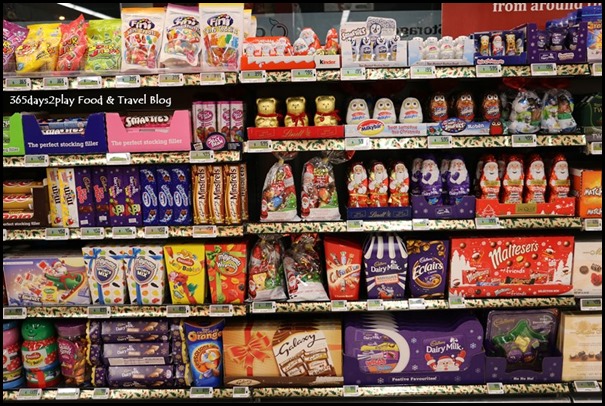 And make sure the chocolate jar is never empty during Christmas!
Customers can pick up the Cold Storage Christmas Catalogue from any Cold Storage Store or do arm-chair ordering at www.coldstorage.com.sg. Last day for orders 20 December 2015.
---
Mandarin Orchard Singapore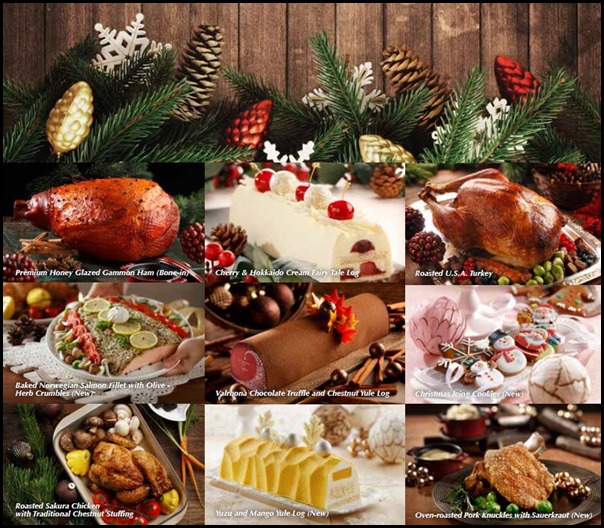 Mandarin Orchard Hotel is one of the places you can get interesting new flavours for Christmas to wow your guests. Instead of the traditional turkey, check out the Baked Norwegian Salmon Fillet, or the Yuzu & Mango Yule Log instead of the usual Chocolate Log cake.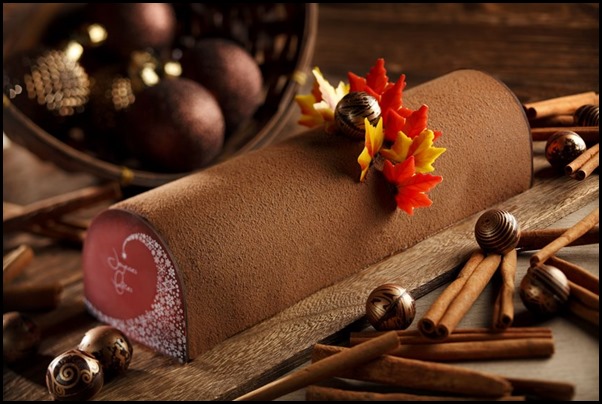 For me, once a chocolate lover, always a chocolate lover. I'll still go for my chocolate log cake anytime, especially if it is a Chocolate Truffle one. This has chestnuts in it to make it a tad different.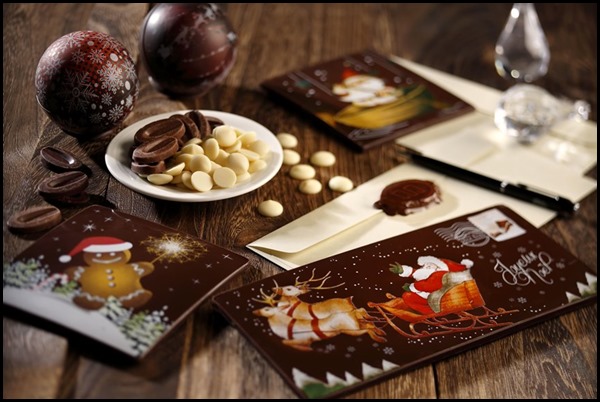 Don't forget the table needs to be decorated as well… these chocolate cards look perfect for the job.
For the full Christmas Takeaway Goodies form, please download at: http://tinyurl.com/MandarinGoodies2015. The Christmas goodies are available all the way till 31 December 2015, so you can still throw a post Christmas party or two if you wish! Citibank & DBS/POSB cards get you a 20% discount between 15 — 31 December while all other cards get a 15% discount.
---
Marriott Singapore Tangs Plaza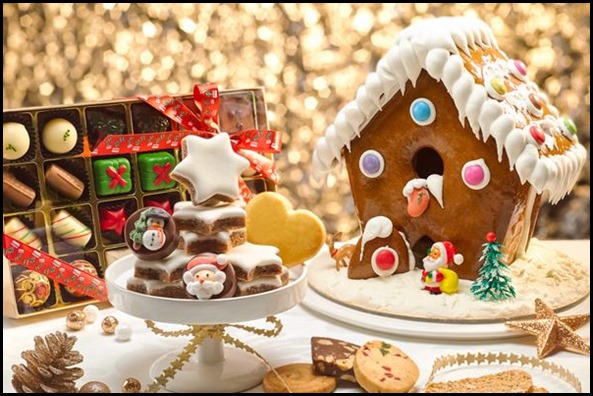 Am featuring Marriott Singapore Tangs Plaza because it is probably one of the most convenient hotels to go to for their festive takeaways if you're in the Orchard area, as it's right next to the MRT station.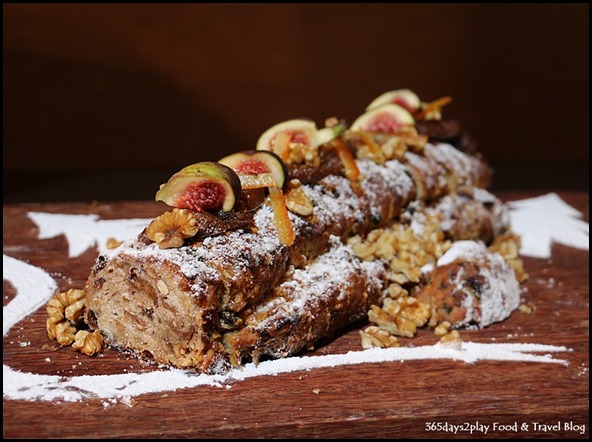 Christmas Stollen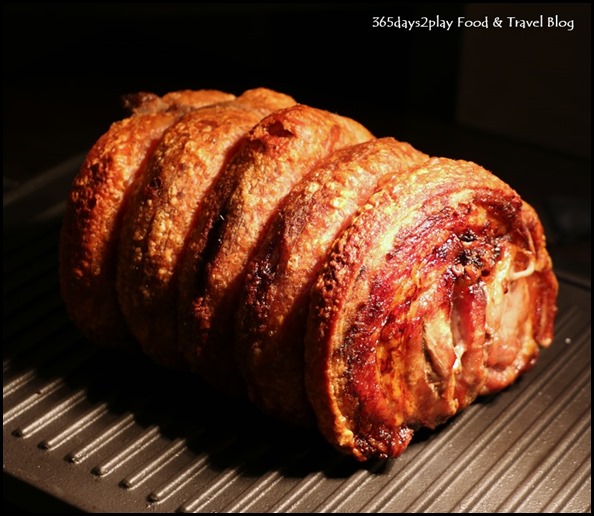 Prune & Pancetta Stuffed Roast Pork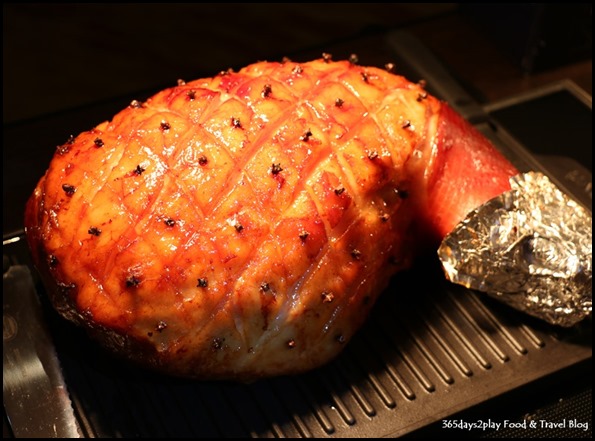 Honey & Clove Glazed Ham
View the complete list of food items in the Christmas Order Form. You can order from the hotel at their counter or online. Last day of pre-order will be on 22 December 2015 at 9pm.
---
Add me on Facebook, Instagram and Twitter if you want to be kept up to date with the latest happenings in the food and lifestyle scene in Singapore!
---