It's less than 1 week to Christmas! How's your preparations for Christmas, are you in a festive mood yet with all the malls and streets decked in Christmas baubles? Last week, the Partner and I went to check out Fullerton Hotel's Festive Afternoon tea and boy was the hotel ready for Christmas or what.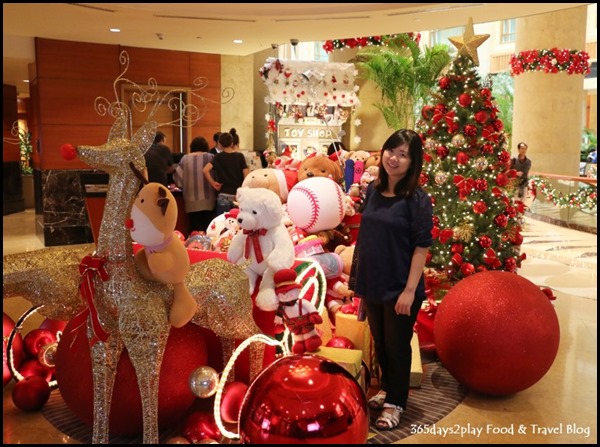 A huge Christmas tree and sleight spilling with presents and teddy bears had been placed right at the entrance. And every conceivable pillar had been plastered with red and green hued plants and Christmas Lights. A bubble machine was blowing bubbles from the second floor so it kinda felt like stepping into a winter wonderland with falling bubbles pretending to be snowflakes.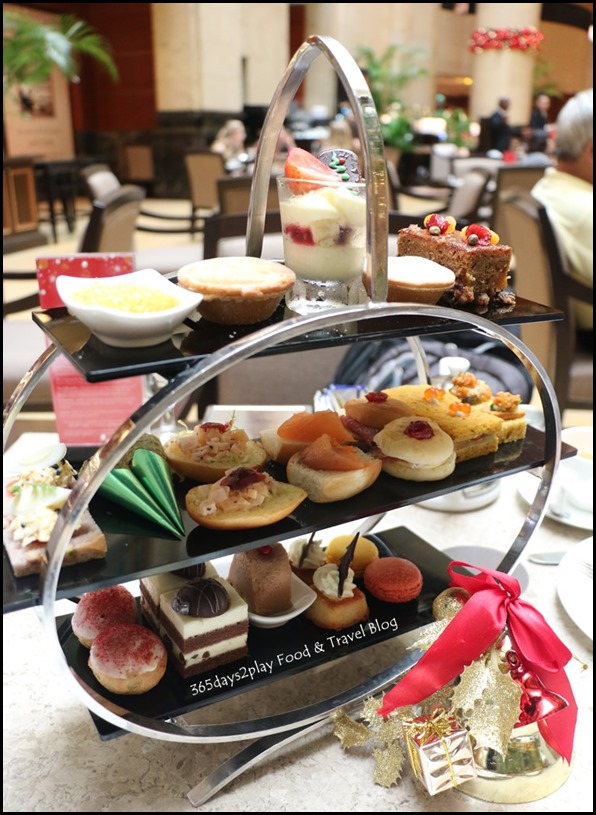 Anyway we didn't waste too much time with the Christmas decorations because we wanted to zoom straight for the food! Check out this 3 tier of afternoon delights, it's a feast for the eyes! And you know what, the best part is that you can have your favourites topped up as many times as you like!