Last month, I had the opportunity to enjoy a staycation just before Christmas with the Partner at the recently refurbished Hotel Jan Tanglin (used to be Traders Hotel). It's been such a long time since I had a staycation in Singapore and I was really looking forward to the short break, even if the hotel is but a 1 minute drive from my office! I don't know about you, but I love having staycations.
I'd love a vacation overseas any day of course, but I still love staycations because there's just no hassle to it, and I have the entire time to fully enjoy the hotel facilities without having to worry about any household chores or cleaning up after that! I've stayed in some beautiful hotels around the world, but never got the chance to fully bask in it all because of the need to balance the sight seeing schedule. Being right in the heart of town is another great plus point for me too, I can stay out late and just simply walk back to the hotel without worrying about transport!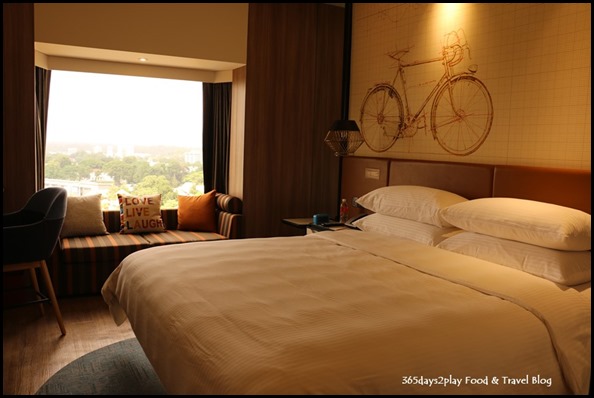 Check out this stylishly appointed club room we got to enjoy at Hotel Jen. It has quite a character of its own don't you think? Love the drawings on the walls, different rooms have different ones. It may not be a very big room compared to other newer hotels, but at 25 sqm, we both felt it was still a comfortable size, and most importantly, very cosy.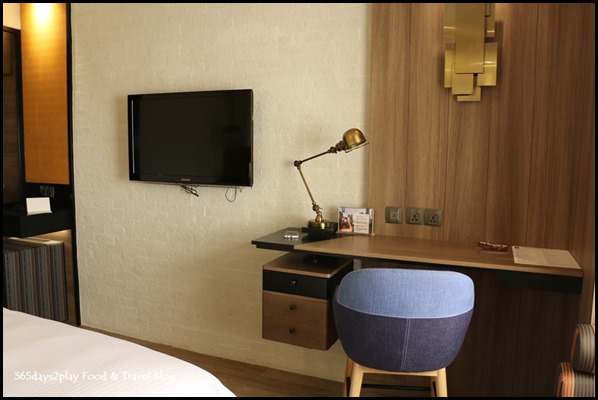 I love the decor of every part of the room, the colours and materials chosen are just so soothing to the eye. The little study desk and chair makes me want to type away at my laptop all day and push out 5 blog posts at once! There's free wifi in the room and around the hotel, as well as ample electrical sockets, some with international configuration so you don't even have to bring adaptors.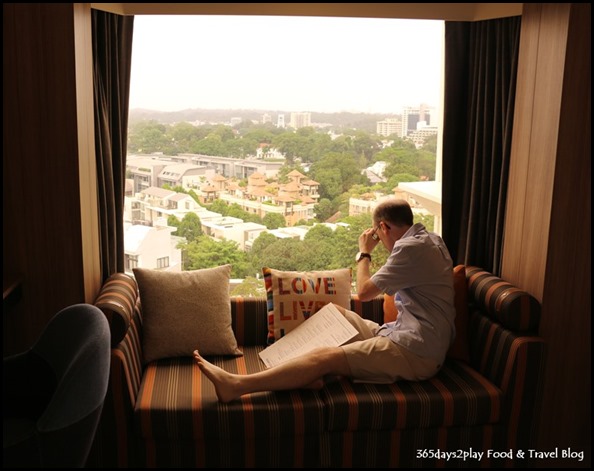 Who doesn't love an alcove to snuggle into? The Partner wasted no time in plopping himself on the cushy sofa and tried to spy on the people swimming at the pool below. Ask for the pool view if you can, then you can have unblocked views of half of Singapore including the Singapore Botanic Gardens right in front. I was surprised to see that there were very few lights at night coming from the houses.