If you've been wanting to dine at the upmarket Yan Restaurant at the National Gallery but have been holding back because of the cost, here's your chance to check out Yan. From now until 31 October, Yan will be featuring 25 double-boiled soups prepared during time honoured recipes. Each bowl of soup costs only $13.80++ and comes with a bowl of fragrant crispy rice. On any one day, 5 pre-determined soups will be available on weekly rotational basis. However, if you have a particular soup in mind, you can call in the day before to have it reserved. Scroll to the end for the entire list of the 25 soups.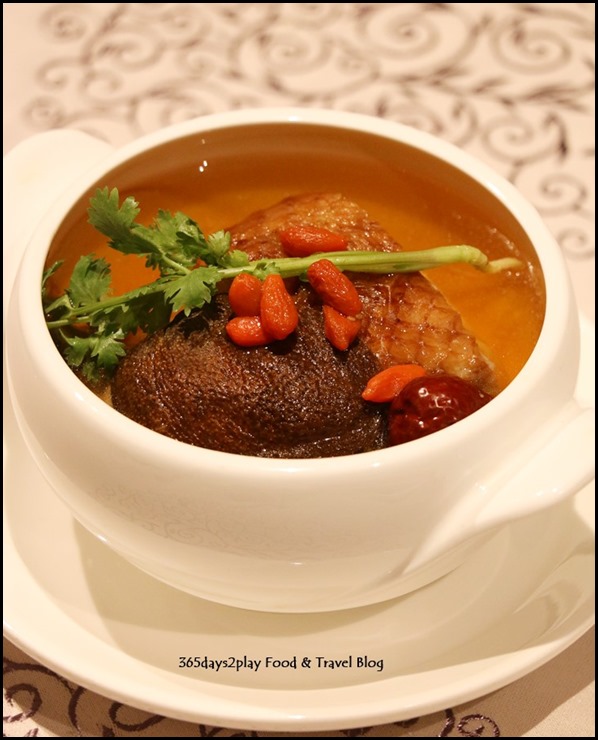 芫茜果皮炖鸭
Double-boiled Duck with Parsnip and Dried Orange Peel
I had the opportunity to sample 5 soups a couple of weeks back. The soups are chock full of ingredients and are pretty light tasting, ie not the thick with collagen kind. Personally, I would prefer stronger tasting soups. I would also have preferred the rice portion to be larger, because I enjoyed the soup even more with the rice.  I actually like chomping on some rice while drinking soup, I feel it somehow adds to the flavour, probably because there's some textural thing going on, especially so with crispy rice.